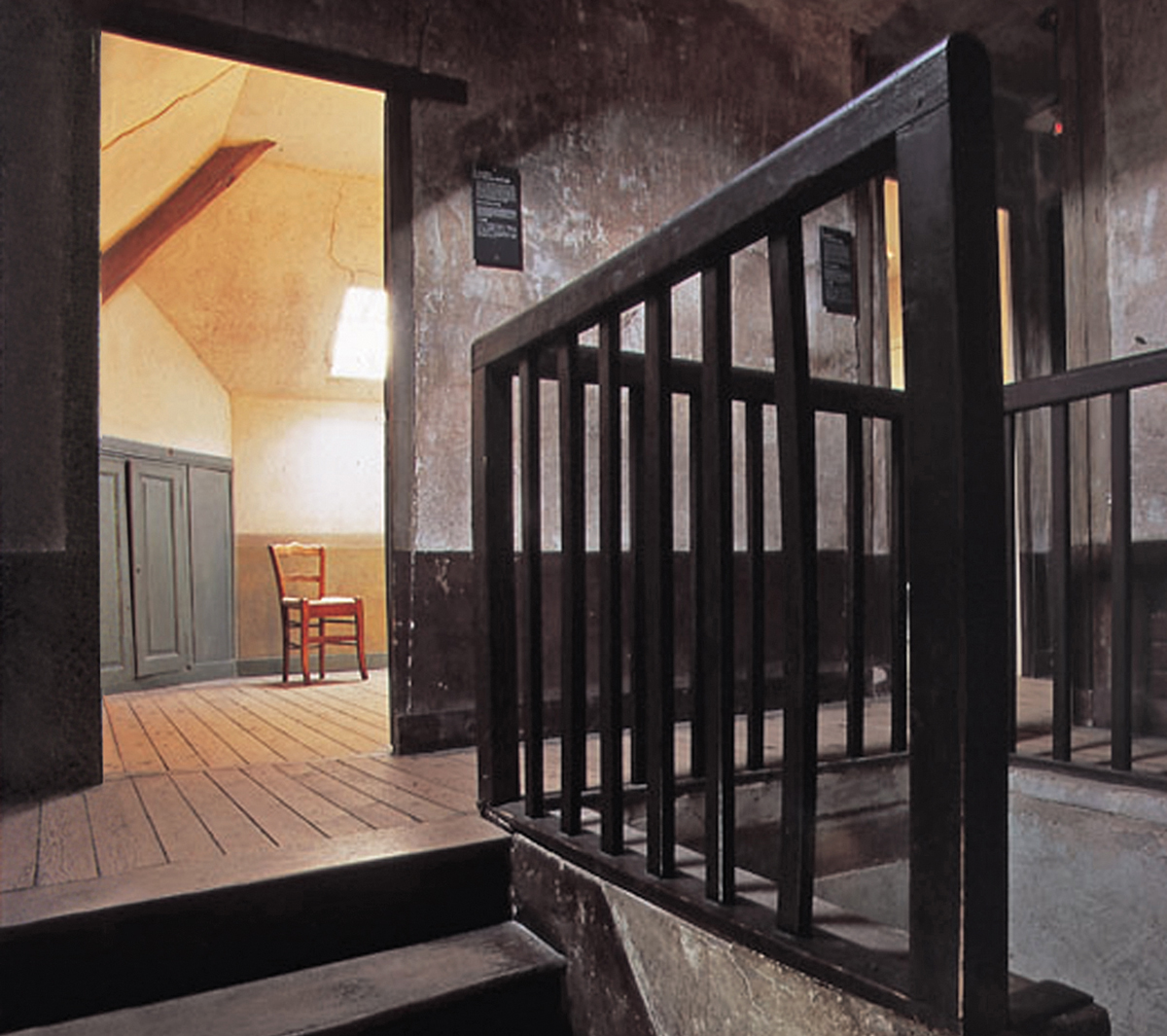 You can still sense Vincent van Gogh's spirit up in the attic at the Auberge Ravoux, the inn where the famed artist stayed during his time in Auvers-sur-Oise. Now a listed building, this is the only house where the great painter lived that has been preserved in its period state.
Occupying Room No.5, Vincent van Gogh stayed here in humble surrounds, so strongly contrasting with the artist's posthumous glory. He paid 3 francs 50 centimes a day for board and lodging in this modest 7m2 attic space lit by a single skylight. Every morning, he set out from the inn, carrying his materials to go and paint in the village or surrounding fields. Here, he produced many of his most celebrated canvases, working at record speed, completing some 80 works in 70 days, including L'église d'Auvers-sur-Oise and Champ de blé aux corbeaux.
Van Gogh settled in the village in order to be able to consult his physician, Dr Gachet, who became a friend. Tragically, the artist was unable to overcome his illness. Theo van Gogh, Vincent's brother, came to be beside him during his very final days, on 28 and 29 July 1890. Due to superstition, Vincent's room at the inn was never let out again, as the artist had committed suicide; however, it has remained a place of major significance in terms of the artist's emotional journey. Vincent van Gogh was buried in Auvers-sur-Oise cemetery. His grave lies alongside that of his brother Theo, who died a short time after him. The two graves are linked by intertwining ivy taken from Dr Gachet's garden.
In conjunction with the moving visit to Vincent's room, watch the audio-visual presentation, "Sur les pas de Van Gogh" ("In Van Gogh's Footsteps"), also projected in the Auberge Ravoux attic. This retraces the time the artist spent in Auvers-sur-Oise via his works and letters, plus period photographs, enabling visitors to discover the village through the artist's eyes and exceptional talent.
As well as being a place preserving memories of the great artist in its role as the Maison de Van Gogh, the Auberge Ravoux still serves as a restaurant. Now, just as in the late 19th century, the dining room welcomes diners from around the world in its warm, authentic atmosphere reflecting the type of café artists would frequent in the Impressionist period.
Practical informations
Auberge Ravoux
Place de la Mairie95430 Auvers-sur-Oise
Tel. :+33 (0)1 30 36 60 60
maisondevangogh.fr
Practical informations
Auberge Ravoux
Place de la Mairie95430 Auvers-sur-Oise
Tel. :+33 (0)1 30 36 60 60
maisondevangogh.fr