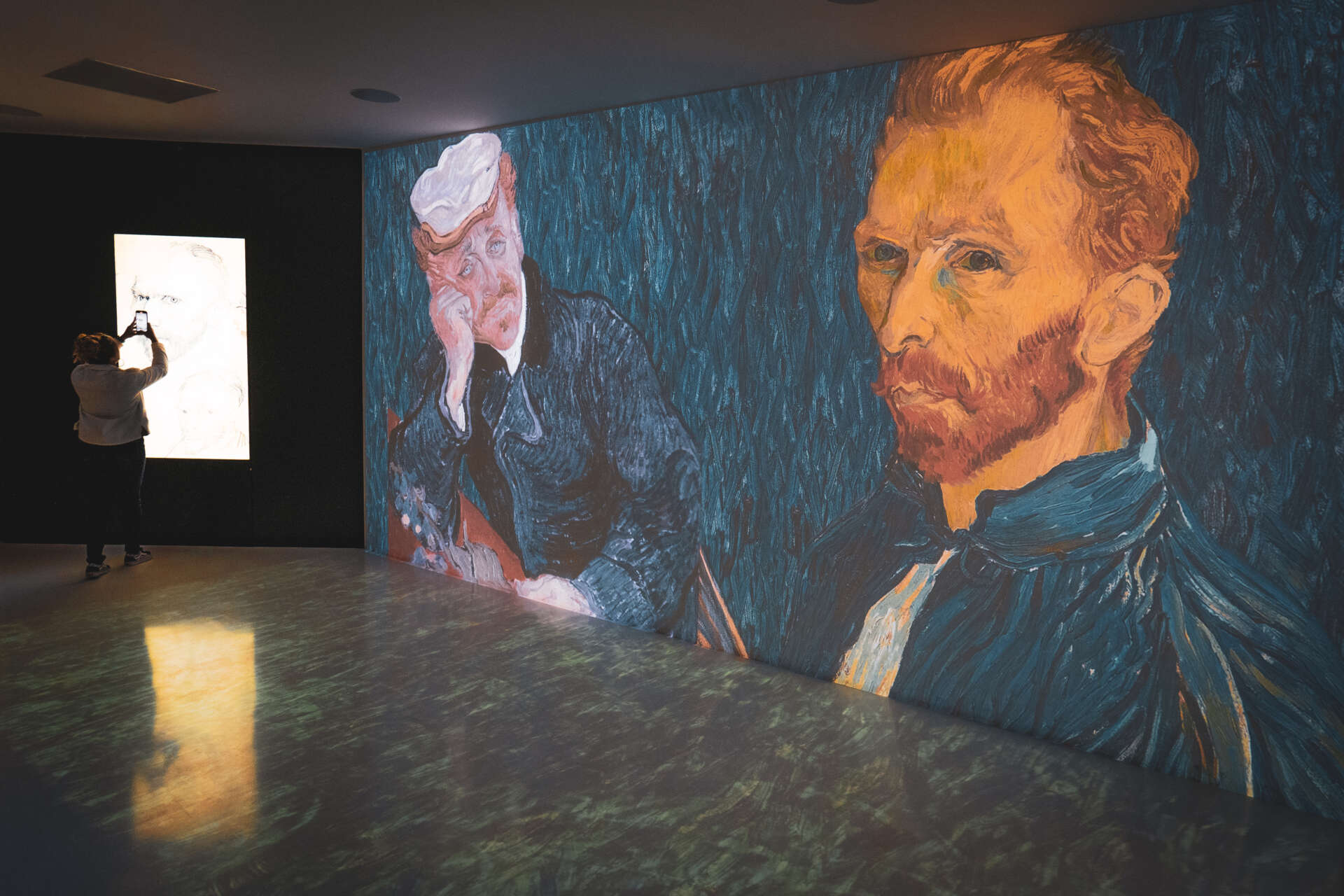 The Château d'Auvers, also known as the Château de Léry, was built in 1633 and was restored in 1987 by the Conseil départemental du Val-d'Oise (Val-d'Oise County Council). It now invites visitors to rediscover the atmosphere experienced by the Impressionist artists who came to settle in the neighbourhood.
Inside, four rooms present a lovely little collection of Impressionist works, the most unforgettable being Claude Monet's La Gare d'Argenteuil and Gustave Caillebotte's Bateau à l'ancre à Argenteuil. A timeline in the permanent exhibition shows the waves of artists who arrived at Auvers-sur-Oise, going from Charles-François Daubigny and Camille Pissarro to Karl Daubigny, Ludovic Piette, Louis Hayet and Norbert Goeneutte via Claude Monet and Gustave Caillebotte.
The highlight of the tour is the immersive exhibition trail, "Vision Impressionniste, Naissance et Descendance" ("Impressionist Vision, Birth and Descendency"), retracing the history of the famed art movement. French actor Jacques Gamblin relates the story as you pass through eight areas exploiting digital technology to the full. Taking you from the Impressionists' sources of inspiration, breaking with the codes of the period, to their influence on subsequent artistic movements, including proto-Cubism, Fauvism and abstract art, this presentation throws new light on Impressionism's heritage, on its artists' endeavours and on Auvers-sur-Oise's special role as a place just made for providing inspiration, exchanging ideas and holidaying. All told, this exhibition trail offers visitors a new way to venture forth in the footsteps of the Impressionists.
Also take the time to stroll around the château's elegant grounds which present side by side three types of Ancien Régime garden (17th century) – Italian Renaissance, French and English. Several fountains as well as an artificial grotto decorated with shells add to the pleasure of the walk. For rose enthusiasts, look out for the Rose des Impressionnistes, created in 2015; this strongly scented flower has bright yellow, orange and pink hues, truly paying homage to the Impressionist palette!
Finally, for a drink and a bite, the Café Le Nymphée makes a lovely place to stop, its terrace open to customers on sunny days.
Practical informations
Château d'Auvers
Rue de Léry95430 Auvers-sur-Oise
Tel. :+33 (0)1 34 48 48 48
chateau-auvers.fr
Practical informations
Château d'Auvers
Rue de Léry95430 Auvers-sur-Oise
Tel. :+33 (0)1 34 48 48 48
chateau-auvers.fr