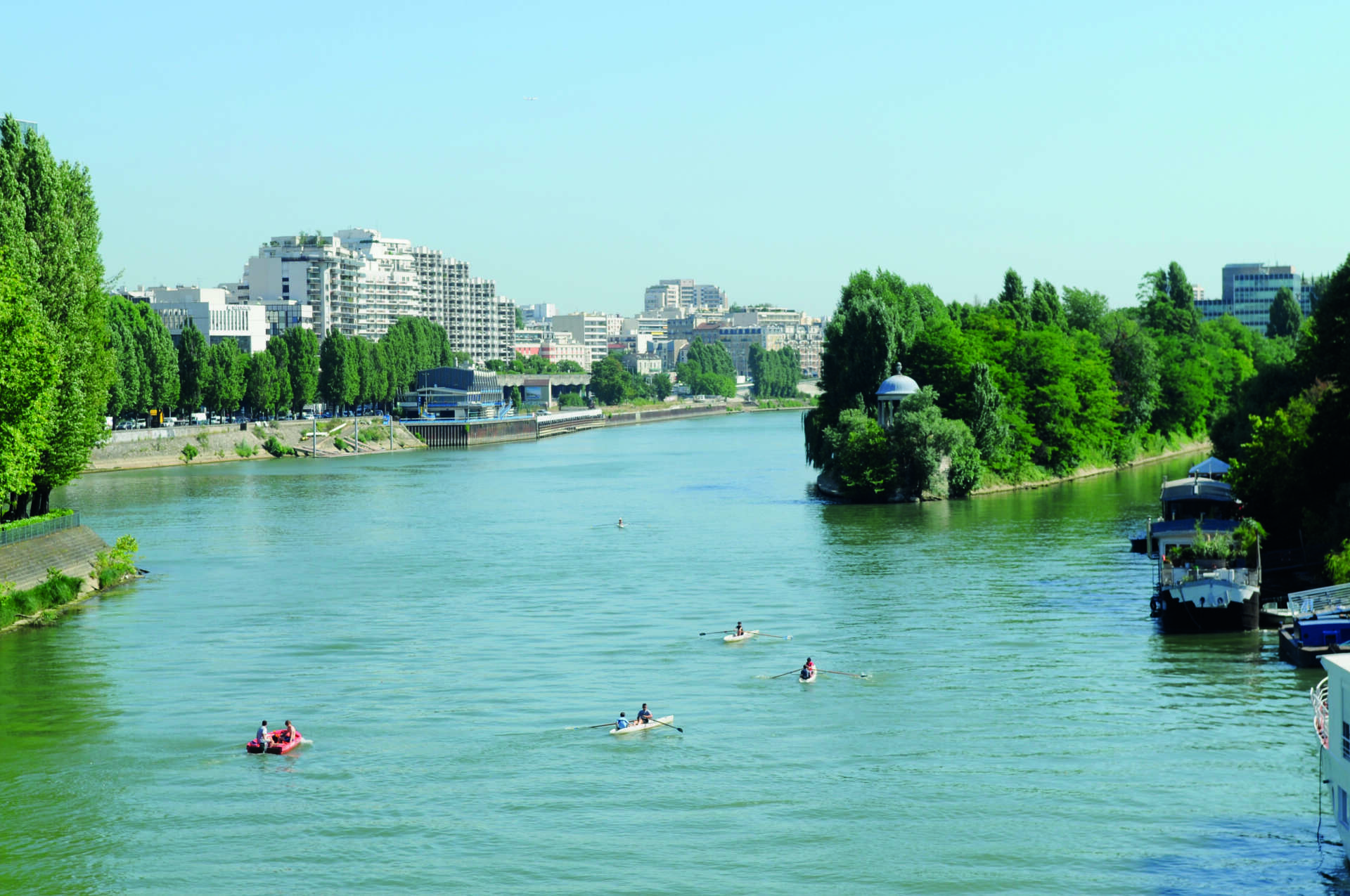 This Impressionist trail, dotted with reproductions of works inspired by the landscapes around the Île de la Jatte, helps visitors explore this exceptional island in the Seine just west of Paris, made famous around the world thanks to Georges Seurat's painting Un dimanche après-midi à la Grande Jatte. Attracting Parisians wishing to go boating as well as to relax and rest, several guinguettes (open-air waterside restaurants) popped up on the island, many Impressionists loving their atmosphere.
George Seurat painted his work known in English as A Sunday on the Grande Jatte between 1884 and 1885, depicting a sunny afternoon on the banks of the Seine. Despite its very carefully crafted composition, art critics were scandalised. In 1886, when the eighth and final Impressionist exhibition took place, the canvas came in for harsh criticism, the figures deemed "wooden dolls" and likened to "a rain of confetti". The terms "Divisionism" and "Pointillism" began to appear.
To be sure, a change in painting techniques was under way. Seurat continued to follow some of the fundamental tenets of Impressionism, such as working at capturing light in paint, but his brush strokes were quite different. The fragmented dashes employed by Monet, Sisley and Renoir were replaced, for Georges Seurat, with dots, or dabs. The colours applied to the canvas complemented each other, while the use of shading in the foreground and the play of light in the background were admirably executed. From this time on, splits in the Impressionist movement became evident. The 1890s saw the birth of Divisionism, represented by Seurat and Signac, alongside Nabism, with the likes of Bonnard, and Fauvism, favoured by Matisse, Dufy and others.
This island located between Neuilly-sur-Seine and Levallois-Perret became renowned as a place to enjoy partying and leisure and was also depicted by Claude Monet in Printemps à l'Île de la Grande Jatte, Vincent van Gogh in La Seine avec le Pont de la Grande Jatte, and Alfred Sisley in L'Île de la Grande Jatte, Neuilly-sur-Seine, the last at the Musée d'Orsay.