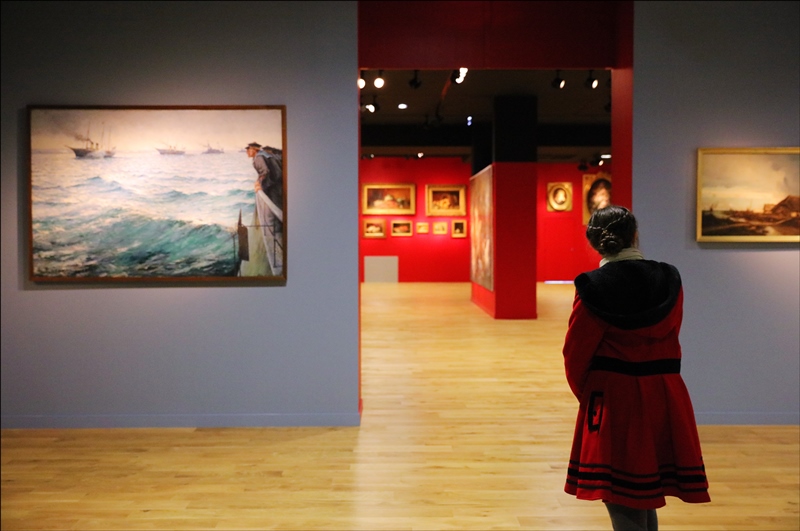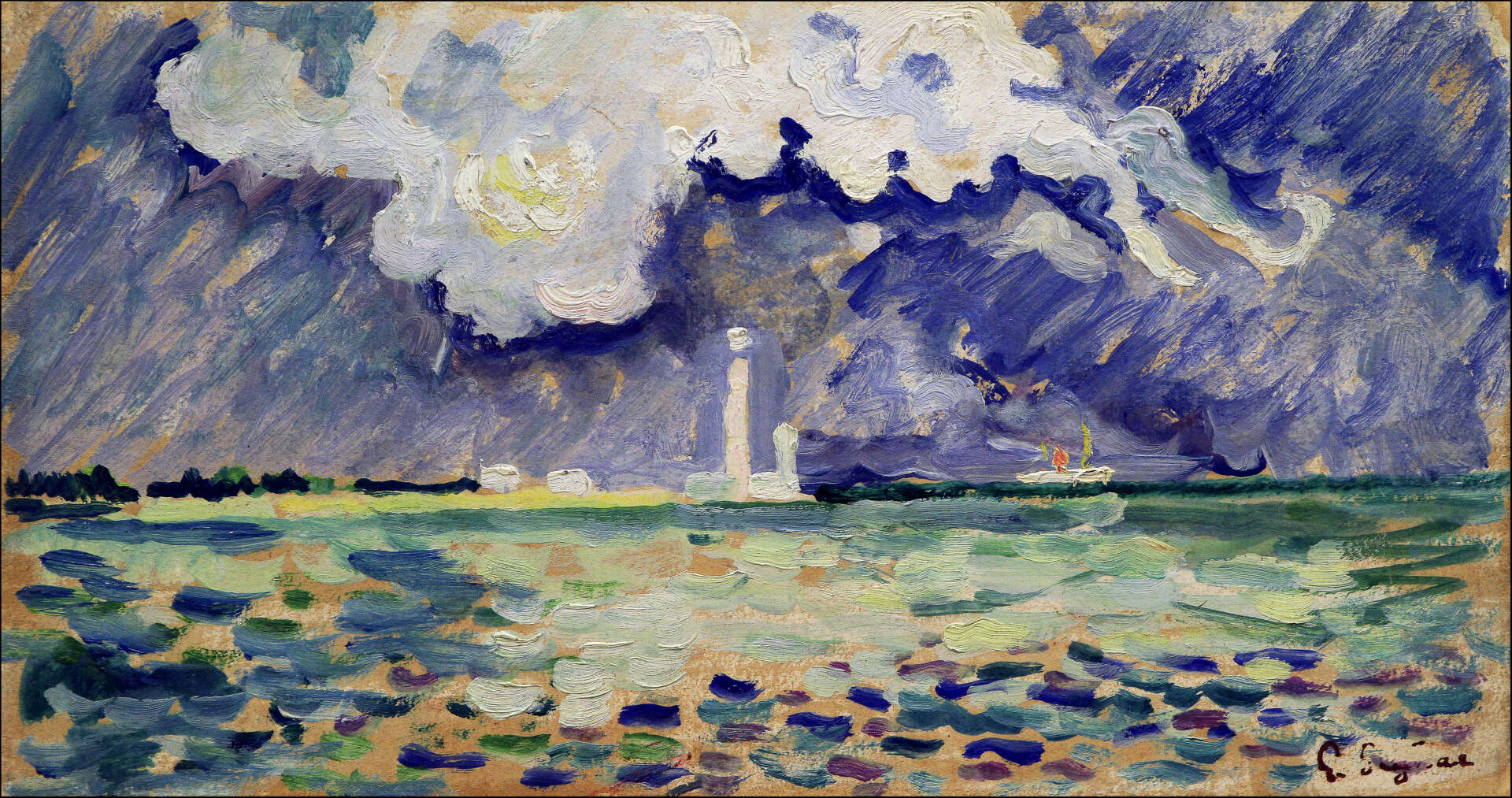 The Musée Thomas Henry, the 3rd most important fine arts museum in Normandy, is set in the Quasar Cultural Centre in Cherbourg. It originally opened in 1835, thanks to the impetus of local art dealer and patron Thomas Henry. Magnificently renovated from 2012 to 2016, it displays an exceptional collection of some 300 paintings and sculptures going from the 15th to the 20th century. These works take visitors on a journey through the history of Western art, meeting Henry's wishes, as he wanted his collection to act as an educational art tool for the people of Cherbourg.
Great masters represented here include Fra Angelico, Jordaens, Chardin, Poussin, David and Signac. The museum also boasts the largest collection of works by Jean-François Millet in any French region, after the Musée d'Orsay in Paris. From the Cotentin, Millet is sometimes known as the peasant-painter of La Hague. He also painted several members of the Ono family, who left their collection to the Cherbourg museum. These portraits by the creator of the famed painting L'Angélus can be admired here, including the delicate Portrait de Pauline Ono.
Born on the Cotentin Peninsula, Millet became close to the Realist movement and the leader of the Barbizon School. Renowned for his depictions of country life and modest farmers, towards the end of his life, Millet explored shifting light in his paintings, showing the way to the Impressionists and their successors, some of whom reinterpreted certain of Millet's works, notably Van Gogh. Millet remains a figure of fascination for many. Some of his works from the Cherbourg museum have been regularly displayed in Japan, as was the case in 2021, when 25 canvases were lent to the land of the rising sun for the exhibition From Millet to Impressionism.
Also discover further 19th century Cotentin artists, including Armand-Auguste Fréret, with his Entrée dans la rade de Cherbourg; he was one of the first landscape painters to set up easel at the site of La Hague. As to Guillaume Fouace, with his Le Départ pour Jersey, and Félix-Hilaire Buhot, with his Les Parasols, they depicted the Normandy coast at the start of the 20th century.
To explore Jean-François Millet's world further, do visit the house of his birth at Gréville-Hague and his house-cum-studio in Barbizon, as well as the county museum there, the Musée Départemental des Peintres de Barbizon.
Practical informations
Musée Thomas Henry
Le Quasar, esplanade de la laïcité50100 Cherbourg-en-Cotentin
Tel. :+33 (0)2 33 23 39 30
cherbourg.fr
Practical informations
Musée Thomas Henry
Le Quasar, esplanade de la laïcité50100 Cherbourg-en-Cotentin
Tel. :+33 (0)2 33 23 39 30
cherbourg.fr