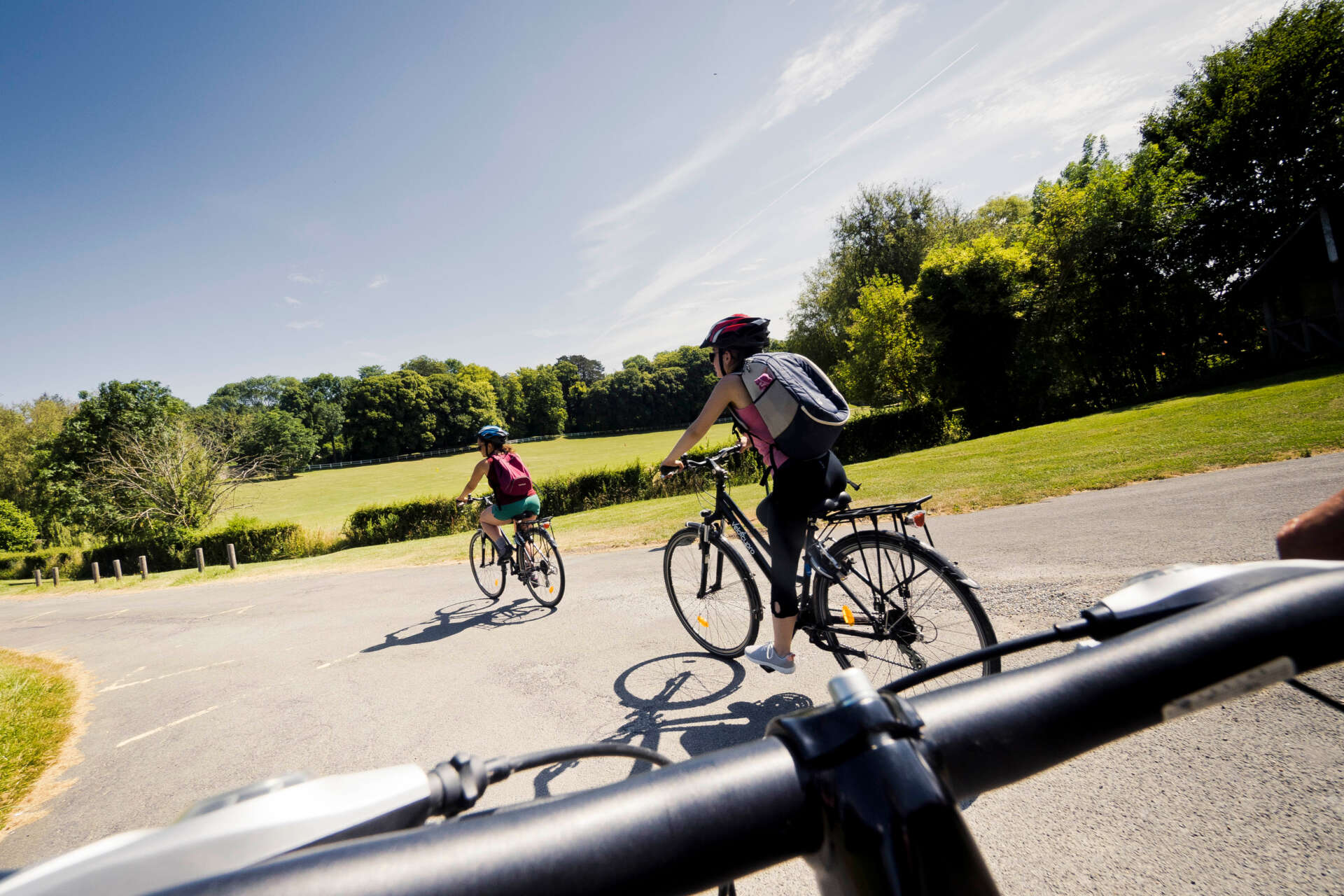 The Scandibérique cycle route linking Trondheim in Norway to Santiago de Compostela in Spain includes a 1,700km stretch through France and, more specifically, passes through the areas of Barbizon and Yerres, leading cyclists across landscapes that inspired many Impressionist painters.
From Fontainebleau to Nemours
The start of this portion of cycle route, accessible to all, is located close to the town of Fontainebleau and its forest, a crucible for an art movement that preceded Impressionism, the École de Barbizon, or Barbizon School. Following in Camille Corot's footsteps, its members were determined to paint out of doors and in the moment, or "sur le motif", going against the practices of the time. A fine collection of their works can be seen at the Musée des peintres de Barbizon. The village of Barbizon also boasts a museum dedicated to another painter who further inspired Claude Monet, notably in his handling of light, Jean-François Millet.
At Saint-Mammès, the cycle route takes riders away from the banks of the Seine to the Canal du Loing, passing through quiet green settings. Before arriving in Nemours, a stop in the pretty medieval town of Moret-sur-Loing is a must, following the Sisley trail, Sur les pas de Sisley. This artist of English parentage spent the last decades of his life here, painting many canvases, among them Le Pont de Moret, the original to be seen at the Musée d'Orsay in central Paris.
Discover the stretch of cycle route from Fontainebleau to Nemours via the Scandibérique website
The Maison Caillebotte reached via the Scandibérique cycle route
From the section of cycle route leading from Paris towards Corbeil-Essonne, it's possible, via a short, 5km-long detour, to reach the Maison Caillebotte. This large property in Yerres, in the French département, or county, of Essonne, takes visitors on a journey back in time, to when the Impressionist artist Gustave Caillebotte spent his summers here, enchantingly painting the local landscapes and the outdoor activities then in vogue, notably boating and swimming in the river.