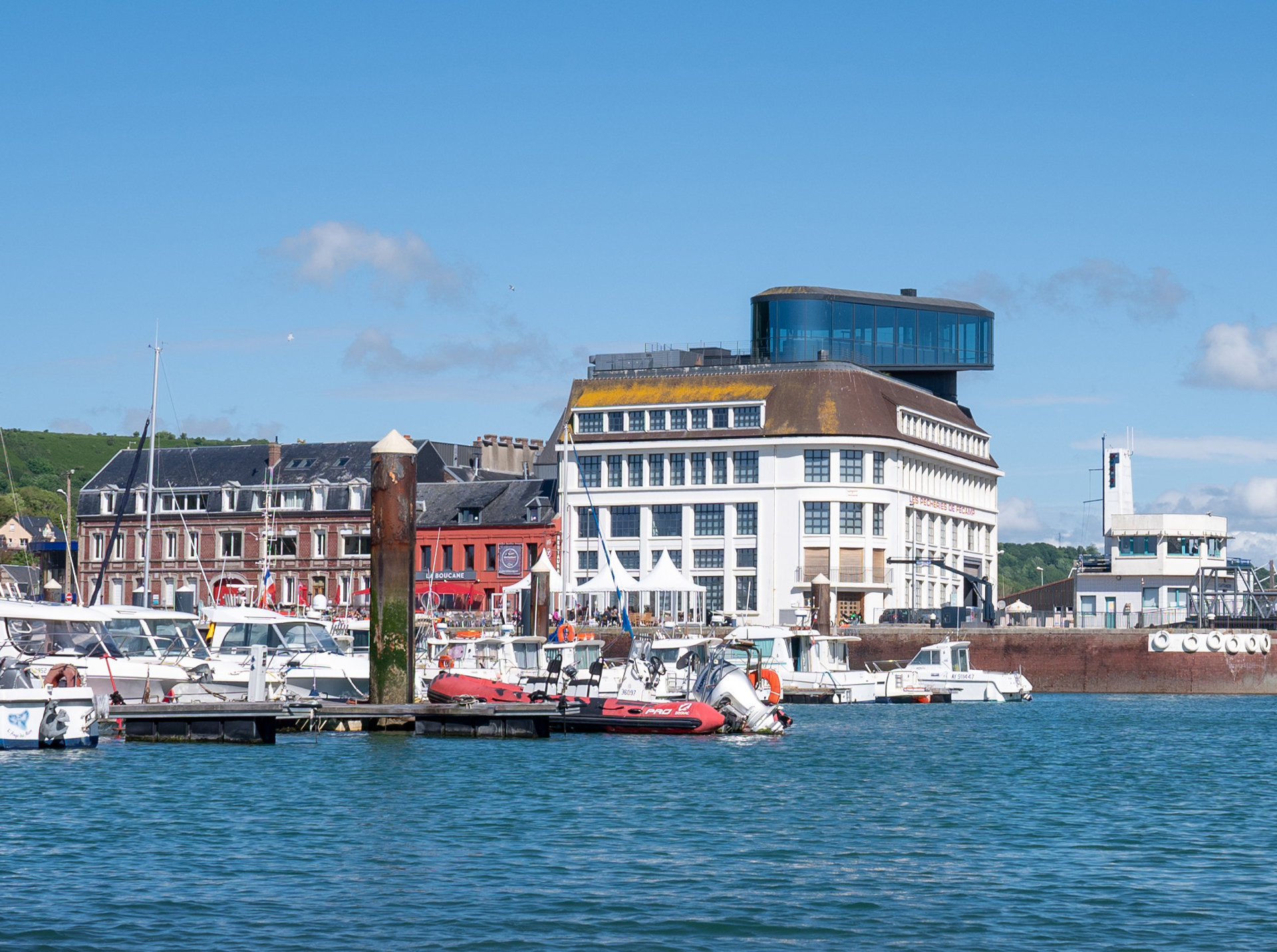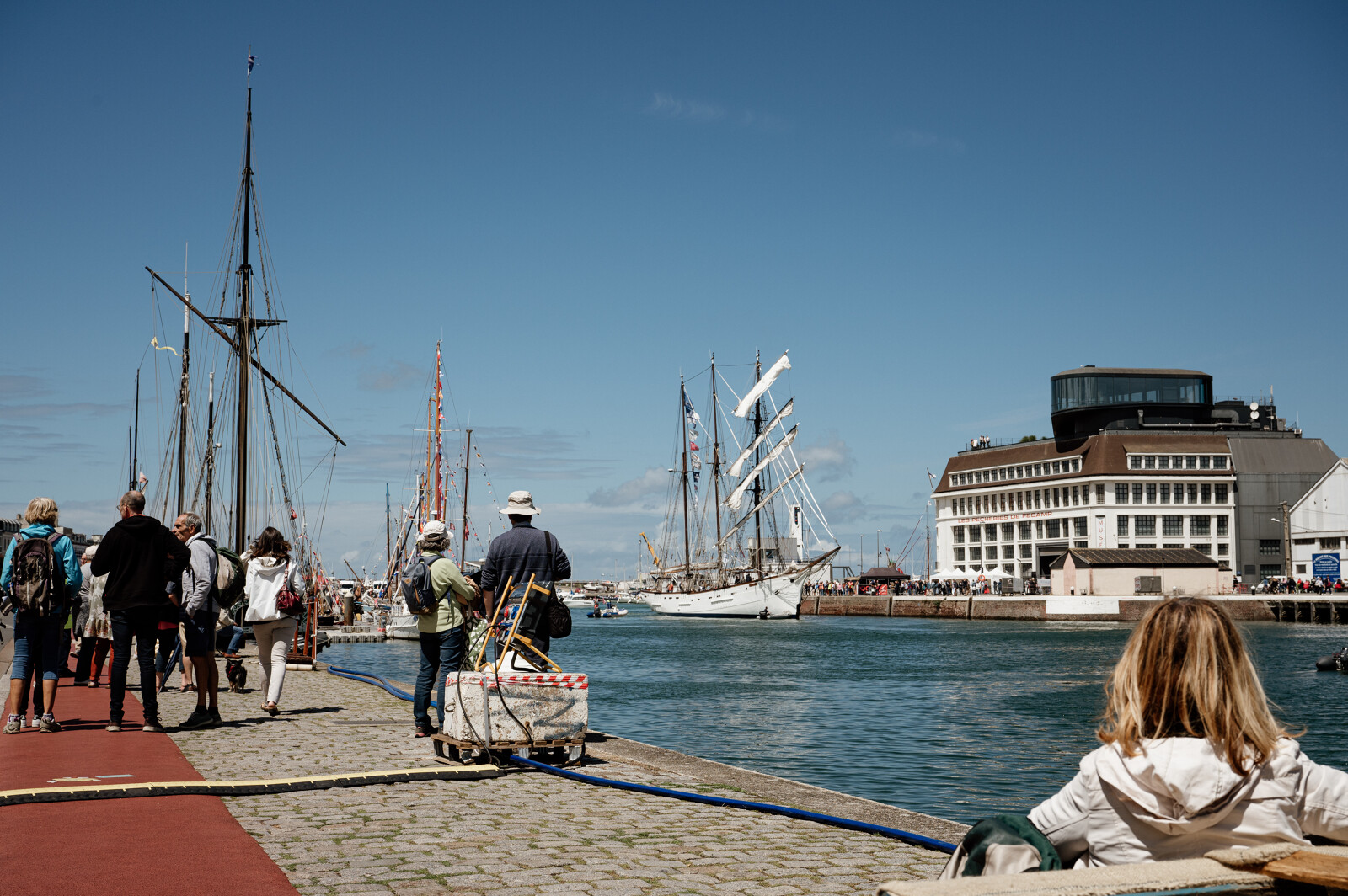 The Musée des Pêcheries in Fécamp proposes a unique trail, tracing the history of this lively Normandy port, on the Côte d'Albâtre. In the 19th century, its rugged coast marked by cliffs became a favoured port of call for artists painting out of doors. Claude Monet and Berthe Morisot found many themes to inspire their works here, while a little earlier, Eugène Delacroix spent several stints at Valmont close by.
Dominating the harbour, the cod-drying building known as La Morue Normande was built in 1950, in typical French post-war reconstruction style. Between 2003 and 2017 it was converted into a museum. The presentations encourage visitors to come face to face with the situations and emotions experienced by the men and women portrayed in the museum collections.
In the superbly restored building, topped by a vertiginous viewing gallery, the 2nd floor offers a remarkable trail. Take in works by artists captivated by the resorts and light along the Normandy coast. Alexandre Defaux, Jules Noël, Antoine Guillemet, Maximilien Luce, Émile Schuffenecker and Eugène Le Poittevin were precursors of Impressionism who painted the landscapes around these parts, including at nearby Étretat and Yport. Among the most representative works by this group of artists, Crinolines sur la plage, Fécamp by Jules Noël stands out. Numerous pieces displayed in this dedicated space create a link with Fécamp's surroundings, visible from the building's many windows.
Temporary exhibitions, guided tours, readings and lecture series bring added life year-round to this lovely museum. Le Bestiaire caché du Musée des Pêcheries, a booklet with games, is available free to visiting families, encouraging them to spot dogs, frogs, hares and even penguins hiding in works scattered around the museum. Additionally, at certain lunchtimes, it's possible to enjoy the Midi-Musée-Musique events, staged in conjunction with the Conservatoire de Musique de Fécamp, creating dialogues between musical and artistic works.
Practical informations
Musée des Pêcheries
3 quai Capitaine Jean Recher76400 Fécamp
Tel. :+33 (0)2 35 28 31 99
ville-fecamp.fr
Practical informations
Musée des Pêcheries
3 quai Capitaine Jean Recher76400 Fécamp
Tel. :+33 (0)2 35 28 31 99
ville-fecamp.fr