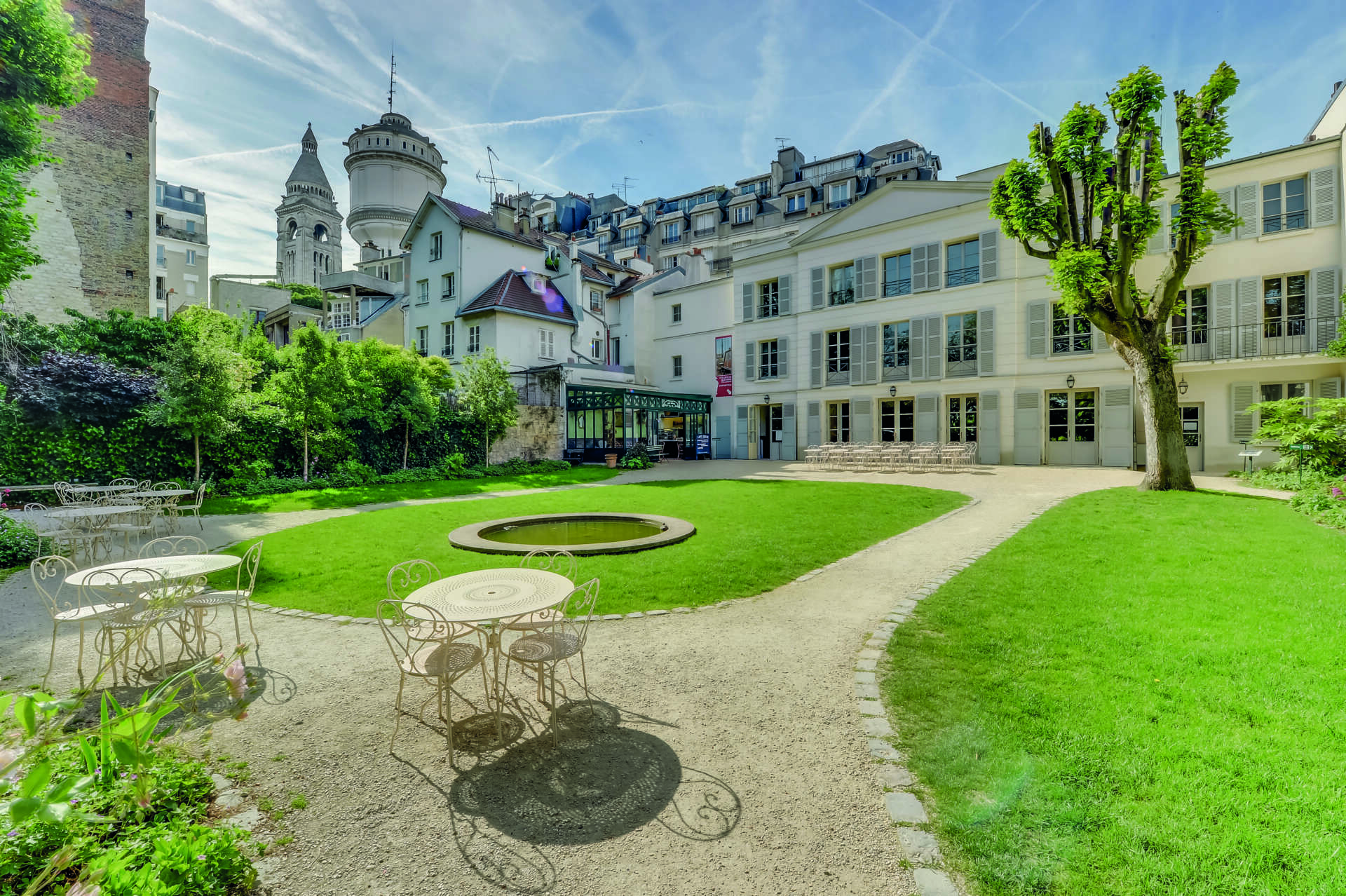 At the heart of a set of buildings dating back to the 17th and 18th centuries, the Musée de Montmartre has, since 1960, occupied one of the oldest houses in the group, the Maison du Bel Air. Having served as a studio for many artists, including Auguste Renoir, Émile Bernard, Raoul Dufy, Charles Camoin, Suzanne Valadon and Maurice Utrillo, the place now helps bring back to life those glory days at the top of this famed Parisian hill, the Butte de Montmartre. In this quarter only incorporated into the capital in 1860, the city encroached on the countryside, attracting cafés, cabaret venues and artists from as early as the 1880s.
The paintings, posters, drawings, musical scores and more in the permanent collections evoke the artistic effervescence that characterised Montmartre through that period, from the studio of the Bateau-Lavoir to famed cabarets such as Le Lapin Agile and Le Moulin Rouge. To help reproduce the heady atmosphere of those times, one room is dedicated to the French cancan, while another features shadow theatre pieces, consisting of magical cut-outs, for which Le Chat Noir, another renowned cabaret, was reputed.
Boasting three gardens, the Musée de Montmartre looks down on a plot of vines, wider views opening out over the Seine Valley beyond. The gardens are named in honour of Auguste Renoir, who had his studio on the site between 1875 and 1877. Here, he notably painted Bal du moulin de la Galette and La balançoire (two canvases to go and admire in the Musée d'Orsay). Each garden has its own atmosphere, inspired by the great artist's palette. As to the Café Renoir, set in the midst of this green haven, it offers a dreamy spot at which to stop for a tasty bite, its conservatory in such a peaceful corner away from Montmartre's hubbub.
At 12 Rue Cortot, the artist's studio-cum-apartment inhabited by Suzanne Valadon (who was both an artist and artists' model) and her son Maurice Utrillo can also be visited. Thanks to its renovation using period pieces deliberately sought out to reflect the atmosphere evoked in photos, letters and writings of the times, the spirit of this artistic family's life here has been recreated. A stove has been put back in place, as has the studio's mezzanine level, while in Utrillo's bedroom, the wood panels have been reinstalled along with the netting on the window.
Practical informations
Musée de Montmartre - Jardins de Renoir
12 rue Cortot75018 Paris
Tel. :+33 (0)1 49 25 89 37
museedemontmartre.fr
Practical informations
Musée de Montmartre - Jardins de Renoir
12 rue Cortot75018 Paris
Tel. :+33 (0)1 49 25 89 37
museedemontmartre.fr