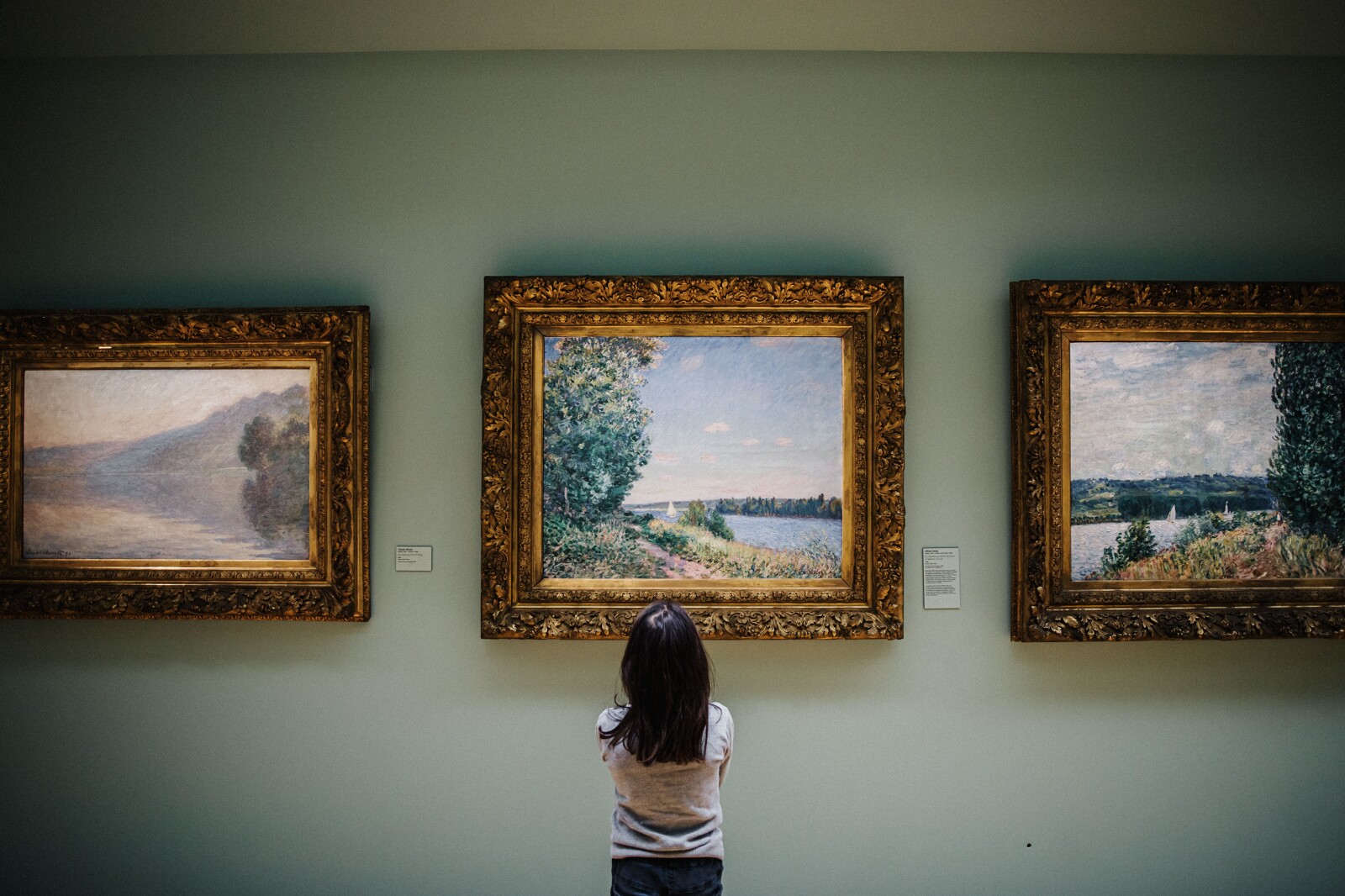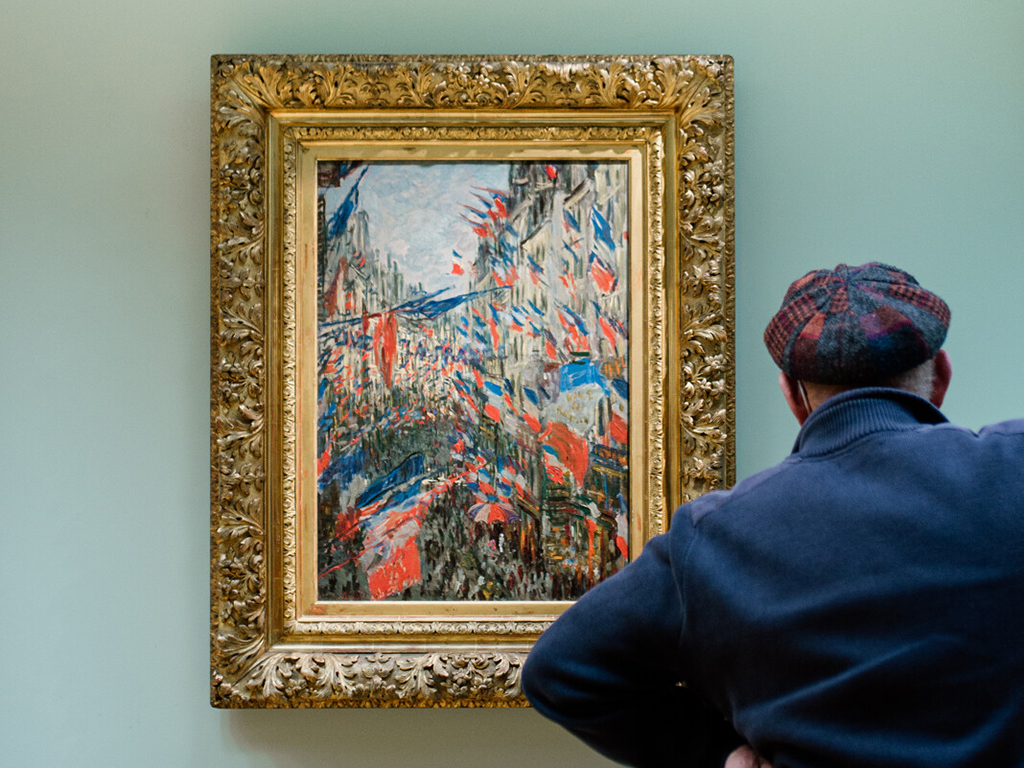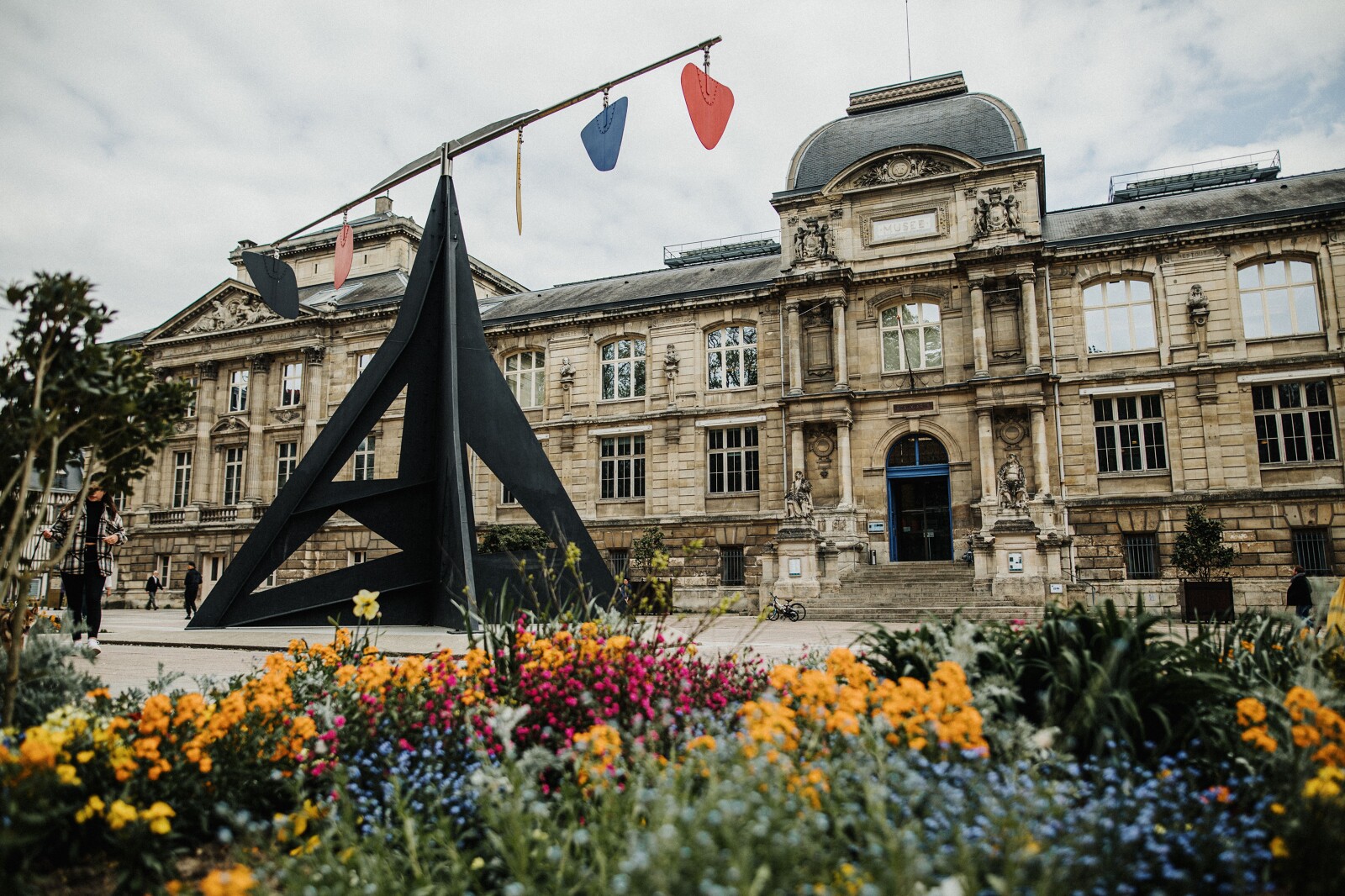 In its fine 19th century building, skilfully restored and enlarged in the 1990s, the Musée des Beaux-Arts de Rouen (or Rouen Fine Arts Museum) boasts a rich collection of art works and, most notably, one of the largest collections of Impressionist canvases in France.
These include major paintings by: Claude Monet, such as La Cathédrale de Rouen (one from the series); Camille Pissarro, Le Pont Boieldieu à Rouen, soleil couchant, temps brumeux; Gustave Caillebotte, Dans un café; and Alfred Sisley, L'Église de Moret (plein soleil). The museum also displays many Impressionist pieces by students of the École de Rouen, such as Alfred Lebourg, Charles Angrand, Robert-Antoine Pinchon and Joseph Delattre.
All these great works are now gathered together in the Galerie Impressionniste. The way the pieces are displayed in this space respects the museum's architectural elements, and in certain ways creates a dialogue with them. Without giving away too much so as not to spoil the surprise, let's simply say that the course of the Seine, the thread of the exhibition, can be viewed running along the top of the gallery entrance, affording you an overview of our Destination to the hearth of Impressionism, from Moret-sur-Loing, in the county of Seine-et-Marne, to the Seine Estuary at Le Havre.
What with conferences, lectures and guided tours for young and old, plus creative workshops based around drawing, painting and even dance, the museum also offers a wide range of activities as part of the events it puts on… which include temporary exhibitions that mark each new cultural season.
Something new at the musée des Beaux-Arts de Rouen!
The museum is showing, from start September 2021, thebequest from Rouen Doctor Lucien Baudoux and his wife Simone Baudoux. Consisting of 31 canvases by masters from the late 19th and early 20th century, this collection focuses mainly on seascapes of the Normandy coast and images of the Seine and its banks. Works by Renoir, Boudin and Lebourg are displayed alongside pieces by Dufy and Bonnard, while the bequest's centrepiece is Chagall's Vierge, lune et colombe au coucher du soleil.
Practical informations
Musée des Beaux-Arts de Rouen
Esplanade Marcel Duchamp76000 Rouen

Tel. :+33 (0)2 35 71 28 40

mbarouen.frEntrance is free to the permanent collections
Practical informations
Musée des Beaux-Arts de Rouen
Esplanade Marcel Duchamp76000 Rouen

Tel. :+33 (0)2 35 71 28 40

mbarouen.frEntrance is free to the permanent collections