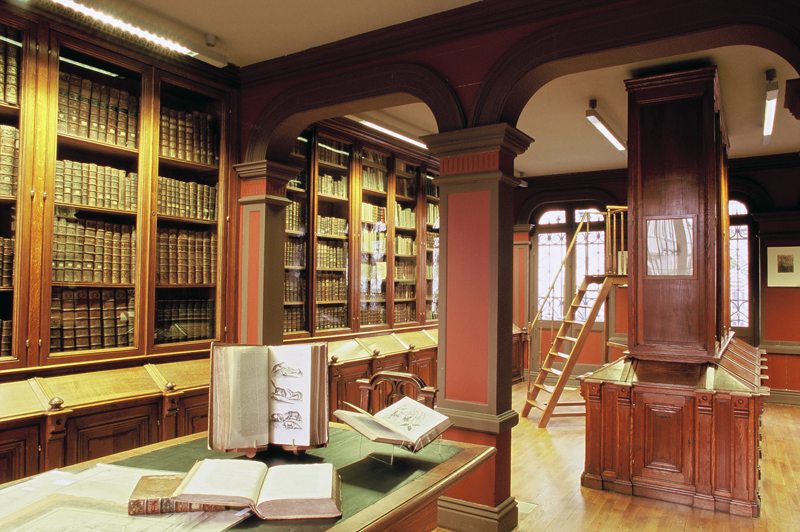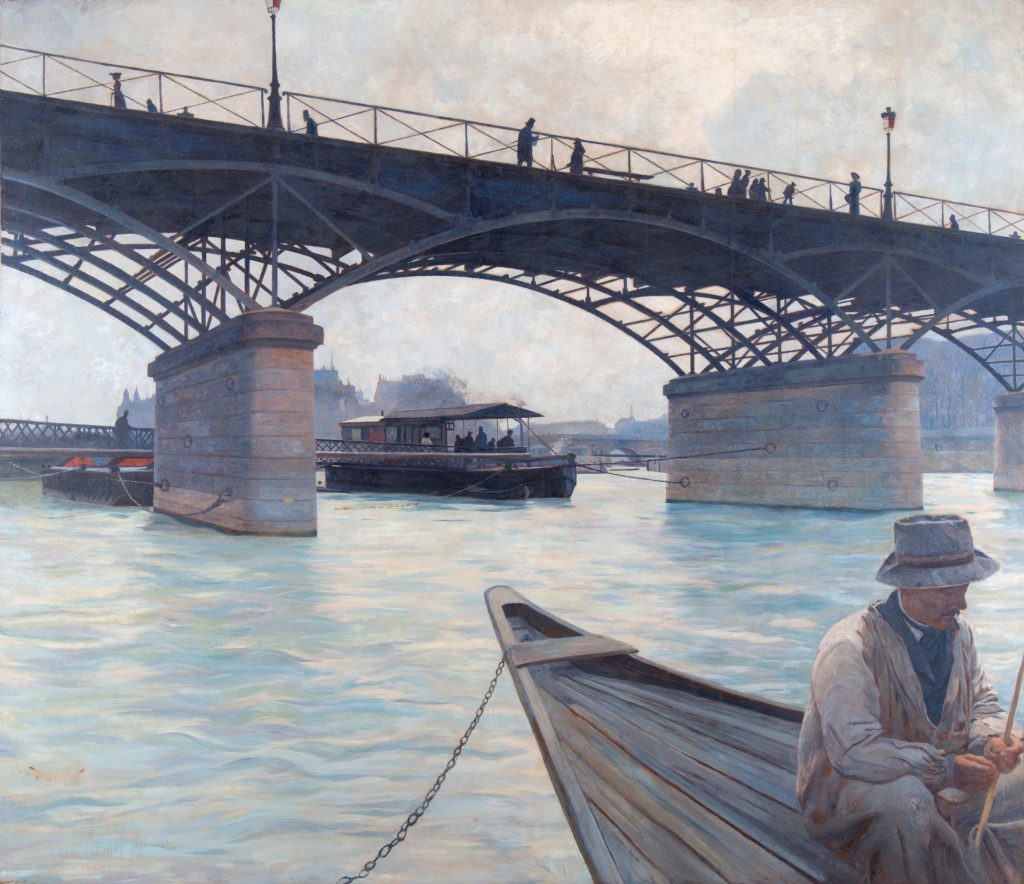 The Musée Canel is located in Pont-Audemer, known as Normandy's Little Venice. It occupies the former home of the writer Alfred Canel. You can visit it free of charge. Inside, enjoy the 19th century atmosphere reminiscent of a cabinet of curiosities, discovering Canel's study, the old library holdings and a gallery in which items covering the natural sciences, local archaeology and the fine arts are displayed side by side.
In terms of paintings, the Musée Canel contains works by Impressionist artists from the Rouen School, notably Albert Lebourg's Notre-Dame de Paris, Vue du quai de La Tournelle and René Sautin's La Seine aux Andelys. However, the highlight of the collection is the trio of canvases by the Binet brothers, including Les Chargeurs de sable, quai d'Austerlitz by Adolphe and Le Pont-des-Arts by Victor. Bohemian, realist artists, they were skilled in painting genre scenes and encountered success at the Paris Salon, a major art event at the time.
The gallery displaying the art collections was specially designed in the 19th century to serve as a museum and has retained its monumental proportions, while Alfred Canel's study, the heart of the writer' home, is lined with fine original wooden panelling.
During the museum's renovation in the 2000s, a raised exhibition space was added, becoming a venue for an eclectic programme of events, alternating between exhibitions based around heritage and history and presentations of works by contemporary artists.
For families, the Musée Canel proposes free booklets suitable for various age groups. Accompanied by Coléo the Coleoptera, the museum's mascot, a tour here can prove fun as well as educational for young and old alike. Dramatised tours and guided tours as well as games and art workshops are also put on for the general public.
A visit to the Musée Canel in Pont-Audemer makes a fine stop before going on to explore Honfleur and its Impressionist artists or, on the other side of the Seine Estuary, Le Havre and its renowned art museum, MuMa.
Practical informations
Musée Alfred Canel
64 rue de la République27500 Pont-Audemer

Tel. :+33 (0)2 32 56 84 81

ville-pont-audemer.frEntrance is free of charge
Practical informations
Musée Alfred Canel
64 rue de la République27500 Pont-Audemer

Tel. :+33 (0)2 32 56 84 81

ville-pont-audemer.frEntrance is free of charge