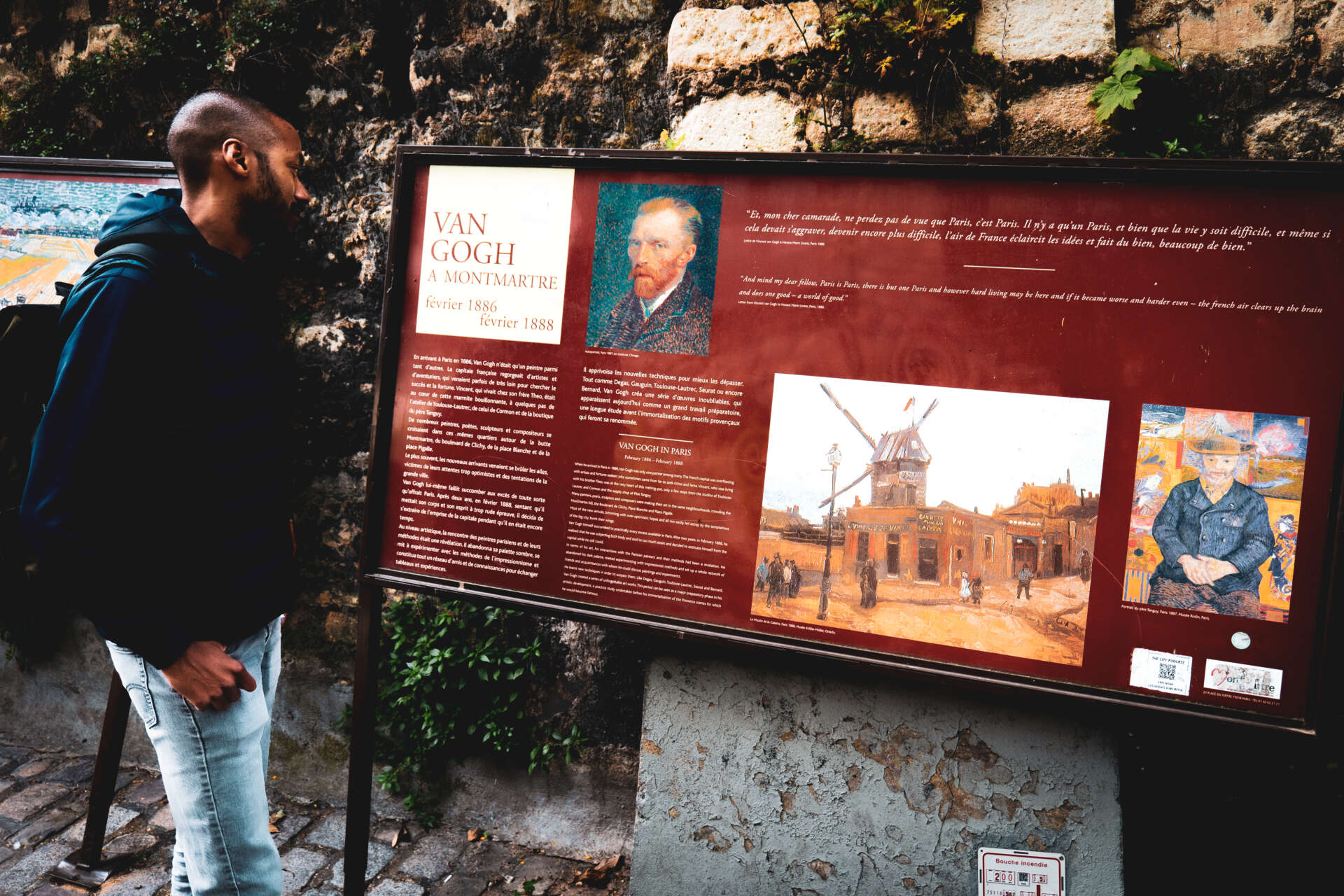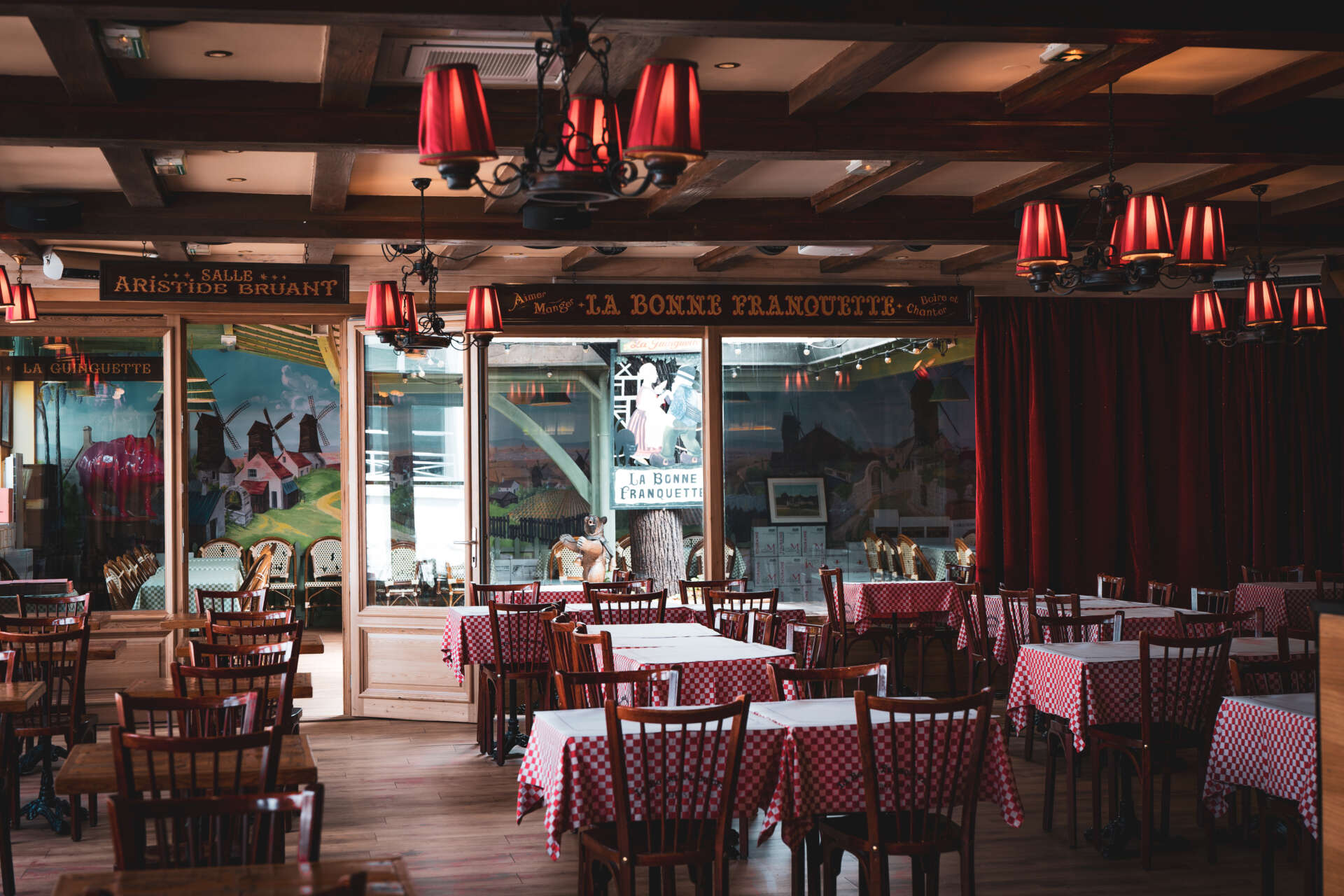 For so many of us, the name of Vincent van Gogh evokes the South of France or the village Auvers-sur-Oise just north of Paris, but remember that he also lived and painted in the famed hilly Parisian area of Montmartre. A large number of 19th- and 20th-century painters, poets, sculptors and composers met in this quarter, located north of the squares of Place Pigalle and Place Blanche and the Boulevard de Clichy.
Fascinated by the vibrant, exciting artistic life thriving on Montmartre's hill in the late 19th century, Van Gogh focused on depicting it in several canvases, including La Guinguette à Montmartre, on show at the Musée d'Orsay. This historic restaurant, named À la Bonne Franquette, was a place that welcomed many Impressionists, among them Claude Monet, Auguste Renoir and Alfred Sisley. This address remains famous to this day and offers visitors a chance to enjoy a foodie halt while following in the Impressionists' footsteps through Montmartre.
Along the street called Rue des Saules, five panels recount Van Gogh's life in Paris alongside reproductions of works he executed while living at his brother Theo's place, a short distance from the studio of famed artist Toulouse-Lautrec. Van Gogh, across a two-year period, discovered and mastered the new artistic techniques that had become fashionable, abandoning his dark palette, experimenting with Impressionism's methods. He got to know the likes of Edgar Degas, Paul Gauguin and Georges Seurat, exchanging ideas with his new circle of friends and acquaintances, continuing to push ever further with his experiments in depicting light.
Narrowly escaping falling for the many temptations Paris offered at the time, Van Gogh fled from the grip of the City of Light. However, the couple of years he spent in the French capital did serve as a kind of laboratory training before he headed off to develop further themes during his intense periods in Provence and then Auvers-sur-Oise, which would eventually make him so famous. Many of the great artist's pieces are exhibited at the Musée d'Orsay, which boasts the 2nd largest collection of Van Gogh works in the world, just behind Amsterdam's Van Gogh Museum. IIt preserves, among others, five pieces from his youthful Paris period inspired by the Impressionists, including Le Restaurant de la Sirène à Asnières. His later period in Auvers-sur-Oise is also well represented, notably with Le Docteur Paul Gachet, a portrait of the doctor who treated and protected him in the late stages of his life, along with the world-famous Église d'Auvers-sur-Oise.