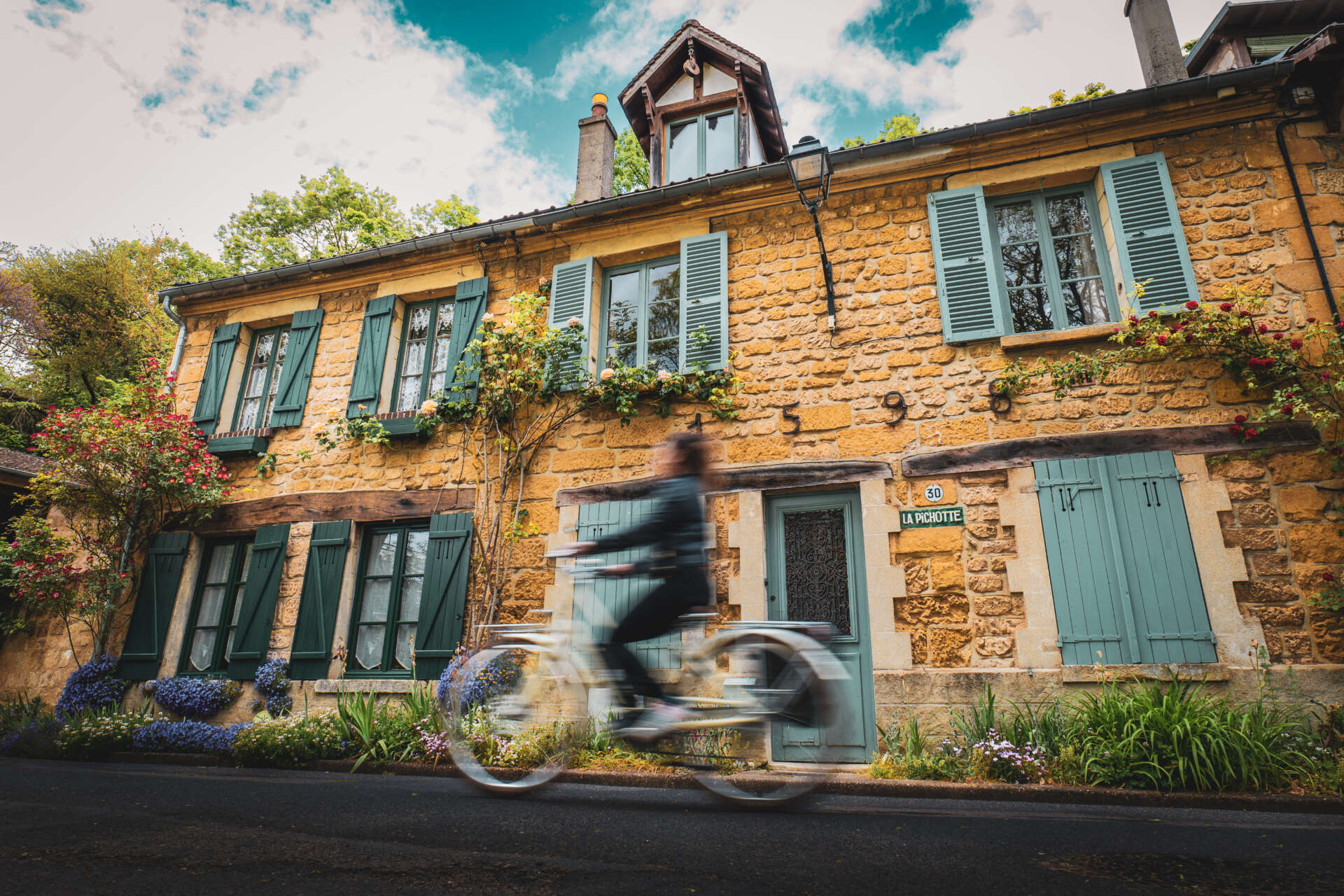 Val d'Oise Aventures proposes a variety of activities close to Auvers-sur-Oise, the famed village where Vincent van Gogh spent the last 70 days of his life, painting 80 canvases in that time. Perfect for family or friends, you can embark independently on these outings, which can last from two hours to a full day. The experiences on offer take you away from the main tourist trail, maybe in a canoe or on a bike, allowing you to discover the places immortalised by the great Dutch artist in Auvers-sur-Oise and its surroundings.
Going by bike, one of the proposed outings leads you through landscapes in the Parc Naturel Régional du Vexin, the Oise Valley and Auvers-sur-Oise that greatly inspired the artist, and even beside the famed field that featured in his work, Champ de blé aux corbeaux. The roadbook "Van Gogh à Vélo" proposes several places to stop at en route, following in the artist's footsteps: the Auberge Ravoux, also known as the Maison Van Gogh; the cemetery that holds the twin tombs of the Van Gogh brothers; and the Maison du Docteur Gachet with its pretty garden.
In a canoe, explore the Auvers-sur-Oise familiar to so many 19th-century painters from the river. These artists went from precursors of Impressionism, notably Charles-François Daubigny and Théodore Rousseau, to the Post-Impressionist Vincent van Gogh. Paddling along, you pass close to Daubigny's boat-cum-studio and the Île de Vaux, plus you can spot Auvers church in the distance… thus discovering the very spots in which these artists created some of their greatest works.
Further suggestions for outings include following in the Impressionists' tracks, but by canoe, between L'Isle-Adam and Auvers-sur-Oise. Travelling by water, this trail encourages you to stop at the beach, public park and château at L'Isle-Adam, an earthly paradise for the great 19th-century writer Honoré de Balzac, and to take in the bridges and islands along this stretch of the Oise River before reaching the spot where the little ferry used to cross the water at Auvers-sur-Oise and where Van Gogh painted a boating scene in Bords de l'Oise, la Grenouillère.
For refreshments on these adventures, a guinguette (a typical waterside restaurant) reflecting the atmosphere of the Belle Époque can easily be reached at the end of any of the outings, before you hop aboard the mini-bus taking you back to your starting point.
Practical informations
Val d'Oise Aventures
6 avenue Marcel Perrin (behind the veterinary practice)95540 Méry-sur-Oise
Tel. :+33 (0)9 52 92 52 22
valdoise-aventures.paris
Practical informations
Val d'Oise Aventures
6 avenue Marcel Perrin (behind the veterinary practice)95540 Méry-sur-Oise
Tel. :+33 (0)9 52 92 52 22
valdoise-aventures.paris