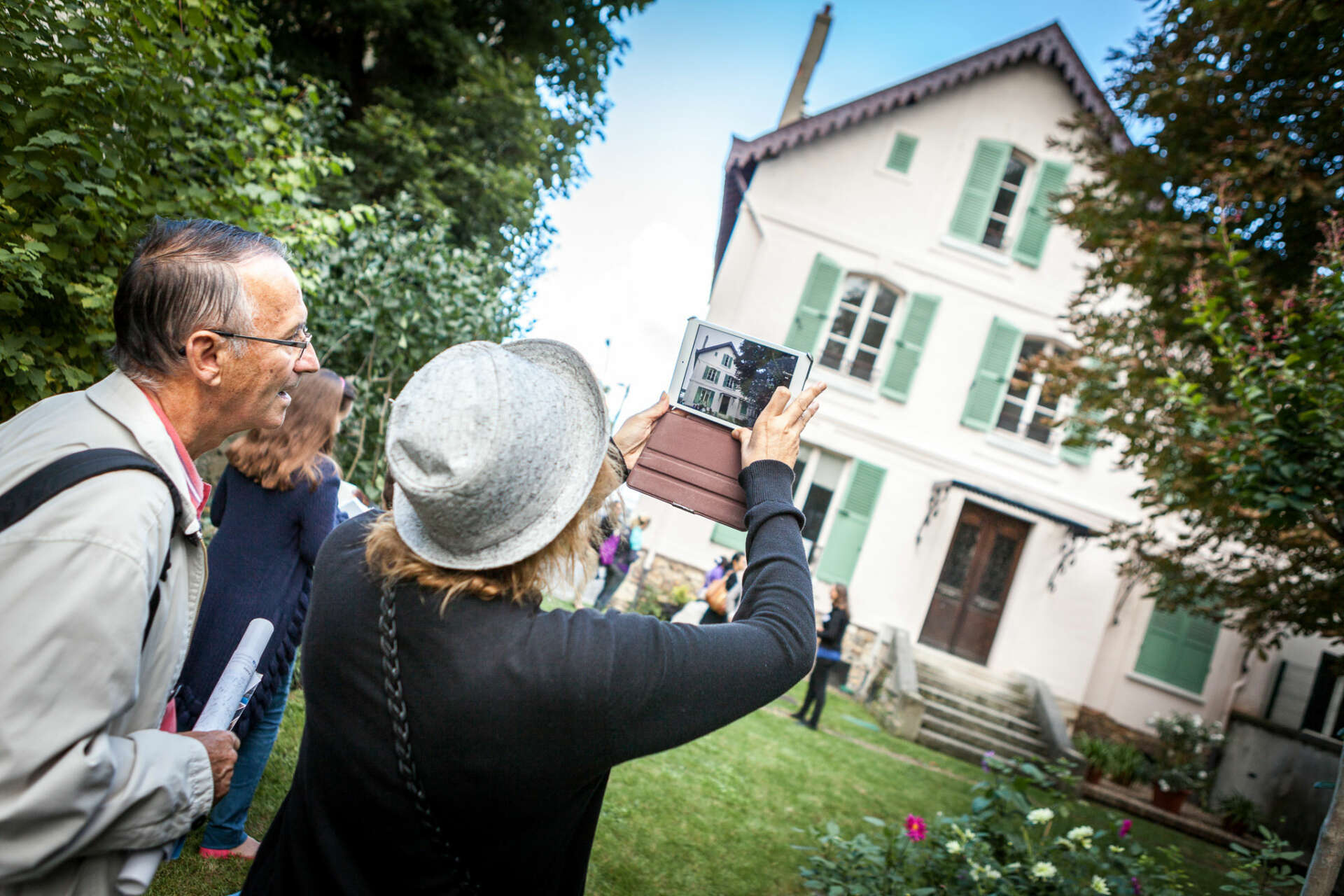 This pink house with its green shutters on the banks of the Seine in Argenteuil became home to Claude Monet and his family in the 1870s. Renovated to cover the theme of Impressionism, it's now ready to welcome visitors, providing an immersive, playful trail. Along the way, there are antiques to admire as well as digital presentations bringing to life canvases painted by Impressionism's leading light. The house first opens to the public on the occasion of the European Heritage Days (Journées du Patrimoine in French) in mid-September 2022.
The visitor trail, leading you across the whole house, has been conceived as a veritable treasure hunt. You're invited to open cupboards, drawers and shutters! Also explore the newly laid-out garden. Along the way, enjoy the films to be viewed, as well as reproductions of many of the famed painter's canvases, and learn all about Monet's life in Argenteuil while he lived in this house, built in the style of a typical 19th-century holiday-home, copying the form of the Swiss chalet.
The highpoint of a visit here is seeing the reconstitution of Monet's boat-cum-studio, allowing you to immerse yourself in the atmosphere of the artist's floating studio, seeing, touching, feeling and really experiencing Impressionism.
In terms of his artistic output, Monet's time in Argenteuil proved especially productive. During the period, he produced 259 canvases, of which over 150 took as their subject the town of Argenteuil and its surroundings. Focusing on both town and country as well as nature and industry, a great variety of themes were covered by the artist in these paintings, some on show, notably, at the Musée d'Orsay in Paris, including Le Pont du chemin de fer à Argenteuil and Régates à Argenteuil.
Don't miss the conservatory; pause here at the start of your tour, taking in the unbeatable view of the garden. This conservatory has been completely recreated, making use of Monet's depictions of it. As to the garden, wander around it at the end of the trail. It has been replanted with period flowers reflecting those that featured in Monet's canvases and drawings. This garden in fact served at times as a kind of studio for several further Impressionists, with the likes of Édouard Manet setting up easel here.
Practical informations
Maison impressionniste Claude Monet Argenteuil
21 boulevard Karl Marx95100 Argenteuil
Tel. :+33 (0)1 34 23 45 34
argenteuil.fr
Practical informations
Maison impressionniste Claude Monet Argenteuil
21 boulevard Karl Marx95100 Argenteuil
Tel. :+33 (0)1 34 23 45 34
argenteuil.fr