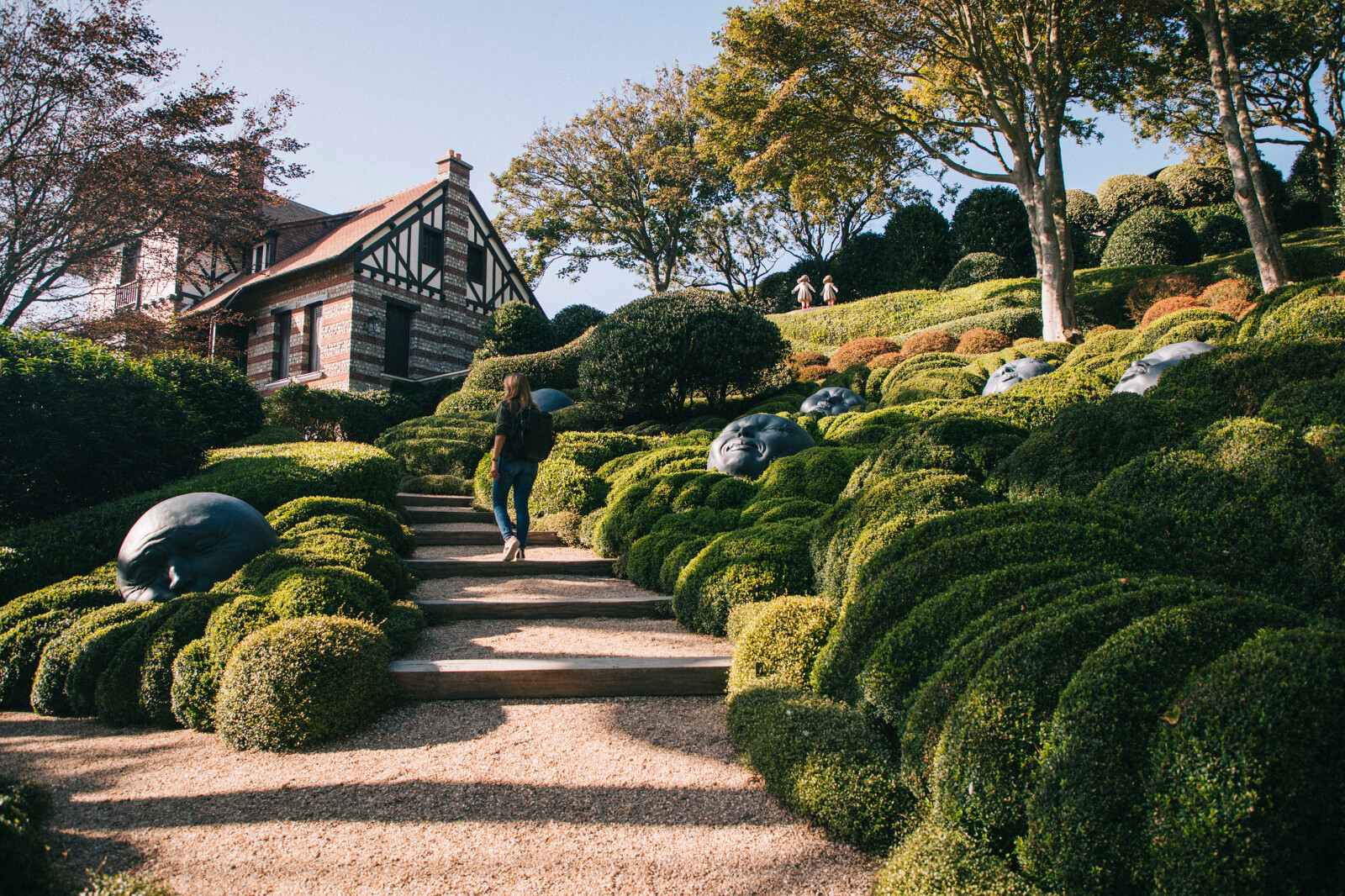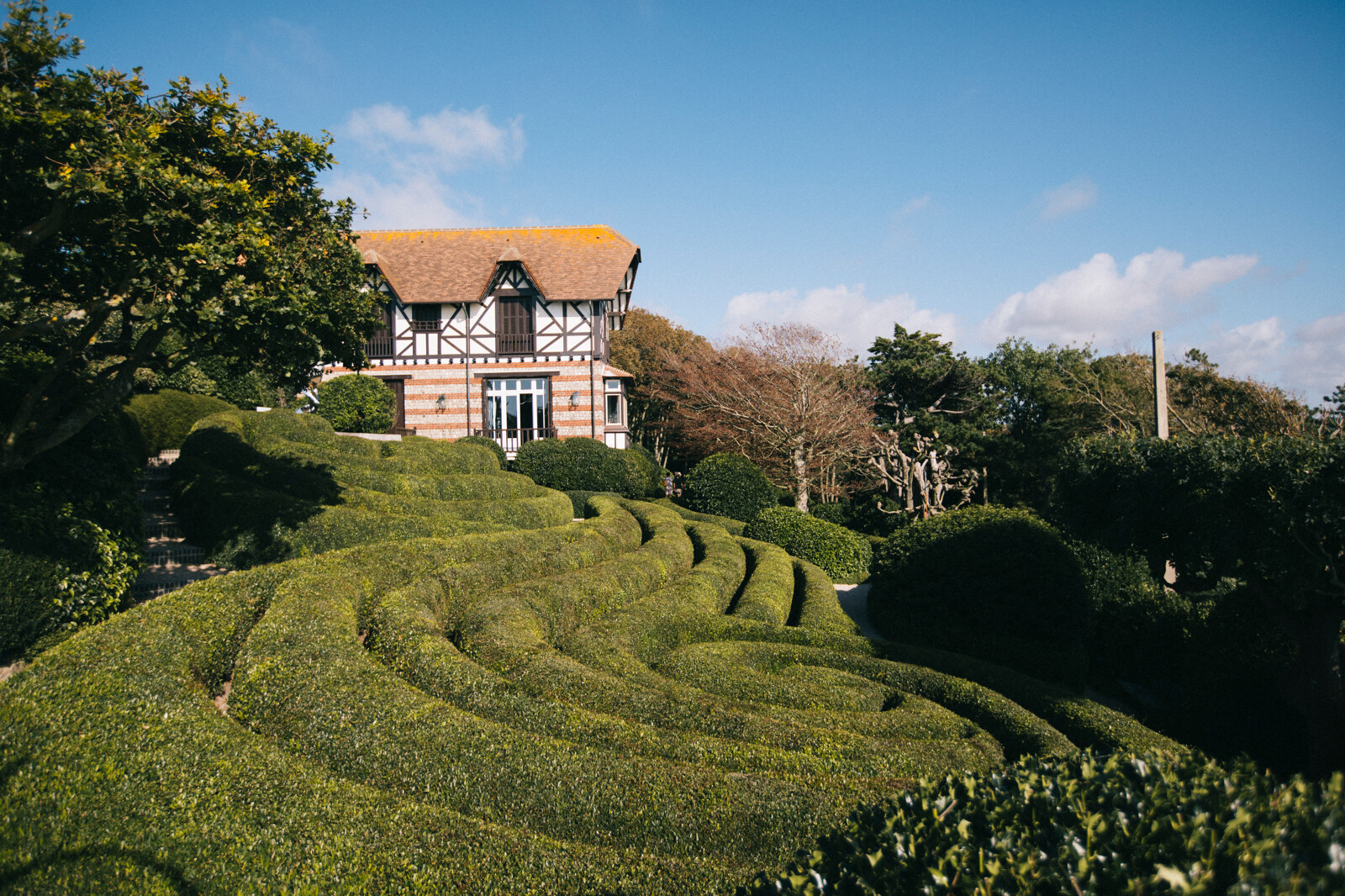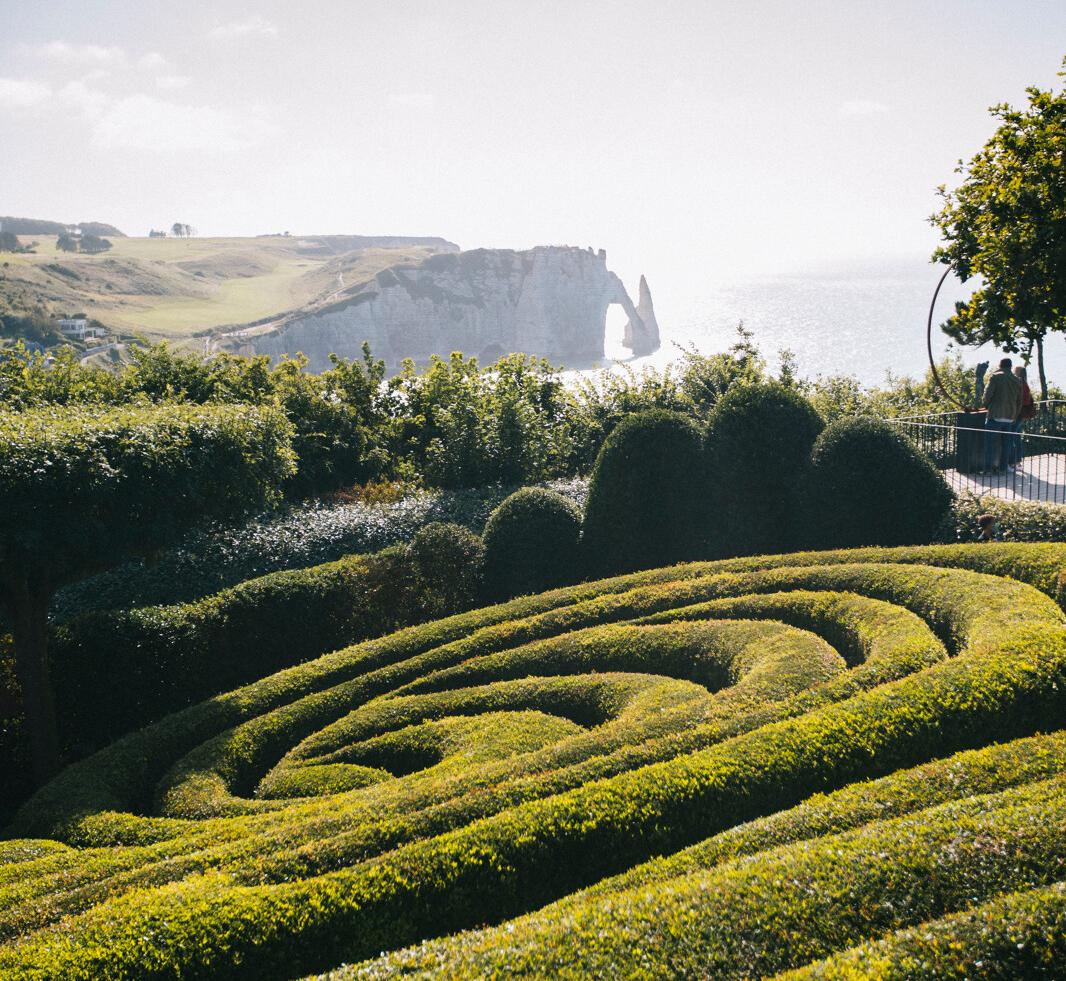 A magical place set on the cliffs of Normandy's Côte d'Albâtre and offering unbeatable views down on the resort's famed limestone stack, the Aiguille Creuse, Les Jardins d'Étretat are a poetic mix of landscaped gardens and land-art sculptures in neo-Futurist spirit. The first owner of the place, Madame Thébault, a famous actress in the early 20th century who was also a close friend of Claude Monet, saw to the earliest plantings in the gardens at her Villa Roxelane.
The iconic views from the gardens over the cliffs and the Channel inspired many painters, including Claude Monet. The master of Impressionism set up his easel here on numerous occasions, depicting the views in all sorts of lights in such works as Étretat, la porte d'Aval : bateau de pêche sortant du port or Soleil couchant à Étretat. Jean-Baptiste-Camille Corot, Eugène Delacroix and Édouard Manet, among many others, also painted this famous landscape.
Resolutely avant-garde, the place's original spirit has been preserved, but a poetic dimension was added in 2017 thanks to the creativity of landscape gardener Alexandre Grivko. Inspired by Le Nôtre and his meticulous pruning, the sculpted plants evoking the Normandy coast and its biodiversity stand alongside pieces of modern art, renewing the dialogue between art and nature that the Impressionists began.
Paying homage to Madame Thébault's friend, Claude Monet is represented at his easel, in the midst of painting Etretat's famed natural white limestone arch, amidst plant compositions that echo the rise and fall of the tide and bring to mind waves and a watery world for visitors to the spot.
For those who love Impressionist landscapes, topiary or contemporary art, Les Jardins d'Étretat will prove a delight, as they will for young and old alike, with their seven themes focusing on the likes of the Channel, a zen philosophy, Impressionism, the emotions and even Alice in Wonderland.
Please note, unfortunately these gardens are not accessible to wheelchairs, pushchairs or dogs.
Practical informations
Jardins d'Étretat
Avenue Damilaville76790 Étretat
Tel. :+33 (0)2 35 27 05 76
etretatgarden.fr
Practical informations
Jardins d'Étretat
Avenue Damilaville76790 Étretat
Tel. :+33 (0)2 35 27 05 76
etretatgarden.fr