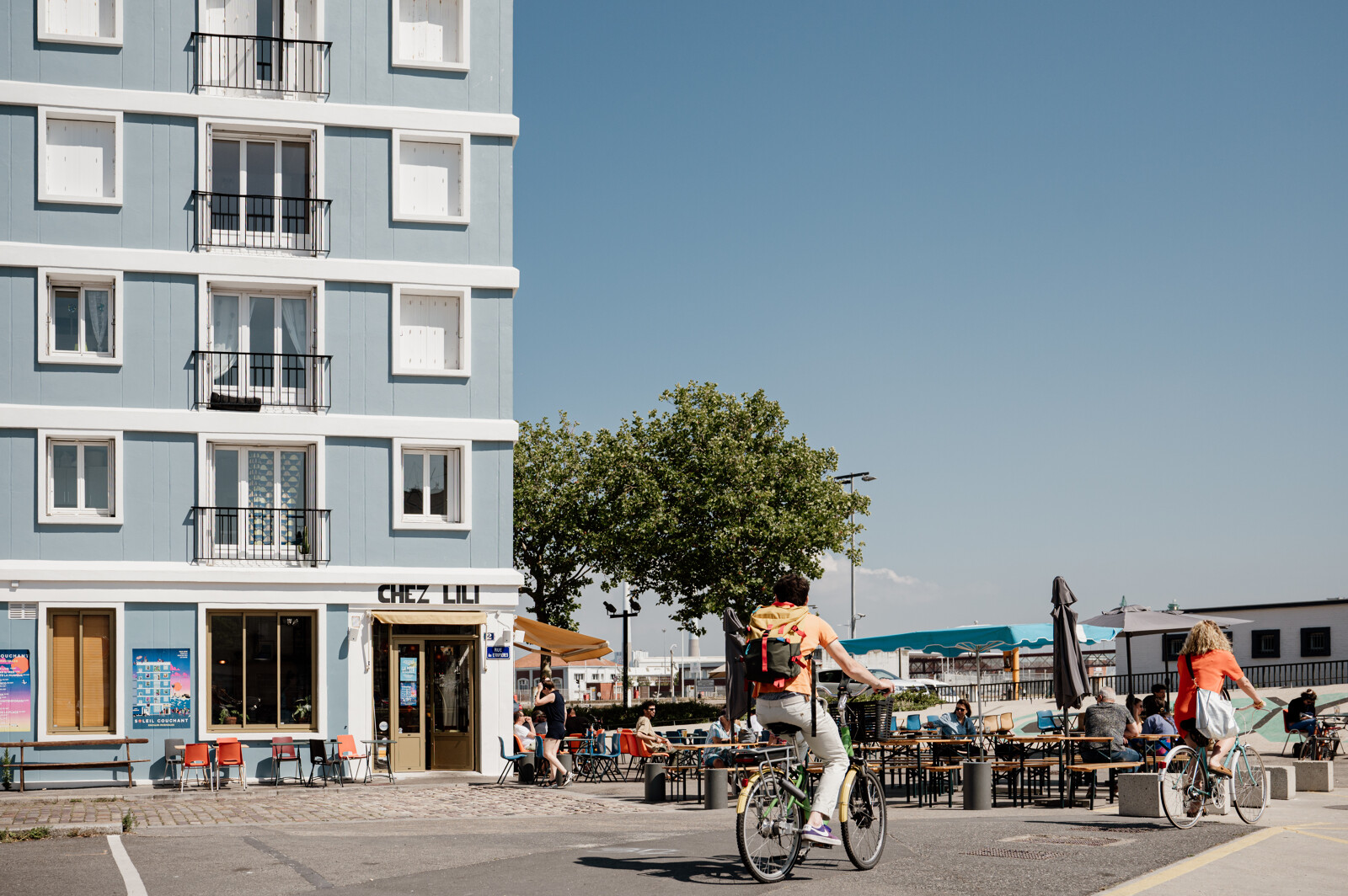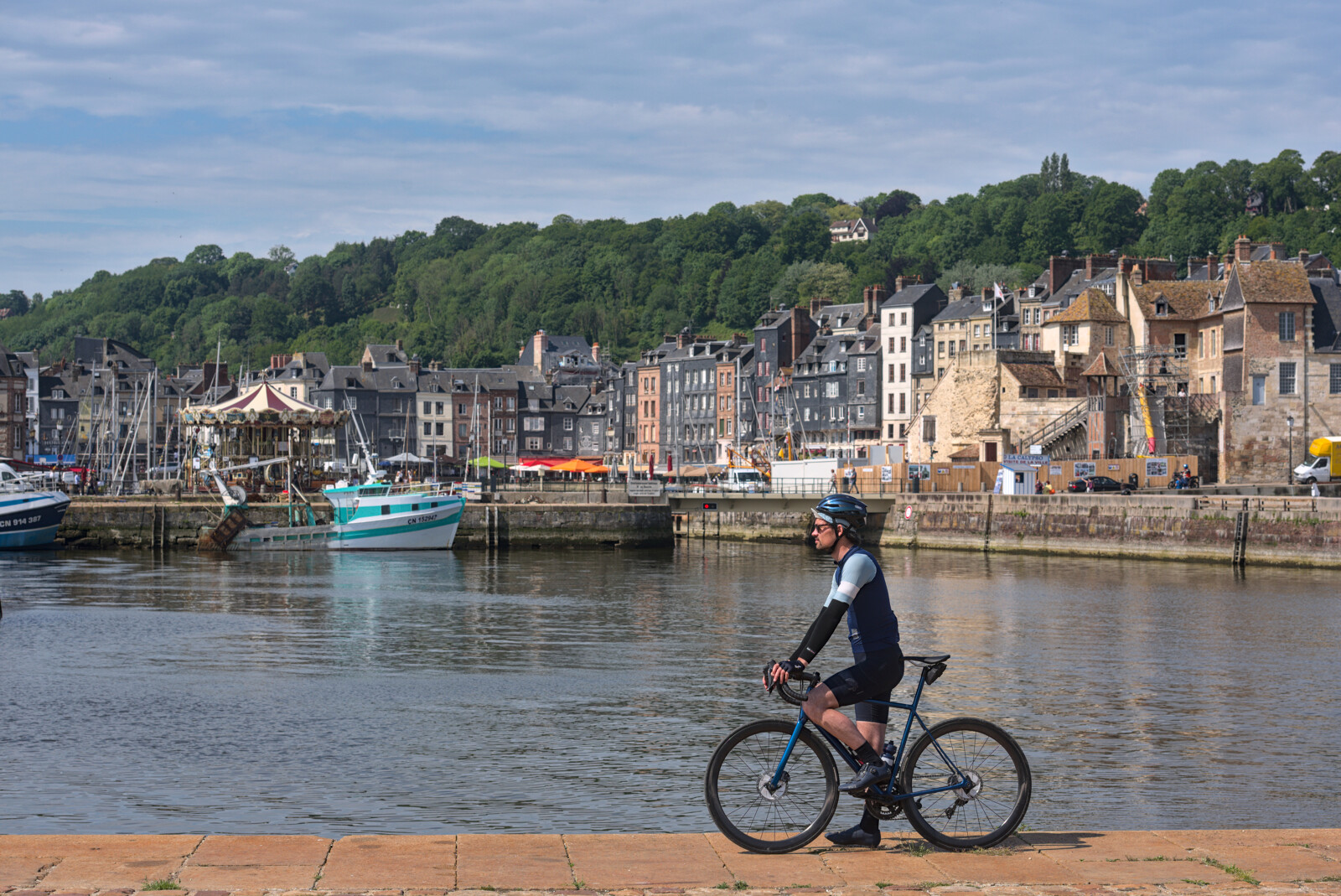 A source of inspiration for many artists, including numerous Impressionists, the Seine Estuary has become easily accessible to cyclists since June 2020 thanks to the Seine à Vélo cycle route. It offers 520km of cycle ways linking Paris to either Le Havre or Deauville, riders following the Seine's meanders to the Channel. The Seine Estuary is covered by a cycle route on either bank, the northern one heading to Le Havre, the southern one to Deauville from Honfleur.
From Honfleur to Deauville
Beginning in Honfleur, this portion of the cycle route starts with a flourish, leading you on a little tour of the magnificent Vieux Port, following in the footsteps of Impressionist painters around the harbour. However, overall, this stretch of cycle route proves fairly demanding, given the shifts in altitude along the way.
Next, the route plunges riders into the lovely green pastures of the Pays d'Auge area, going via the town of Pont-l'Évêque to Deauville and its iconic beach. The coast here is lined with beautiful seaside villas from the early 20th century and induces relaxation. To add to the artistic experience, do visit Les Franciscaines, a former convent recently transformed into another Impressionist venue, its collection, "Peindre en Normandie", boasting an exceptional body of 185 works.
Finally, just the other side of the Touques Estuary from Deauville's marina, the port of Trouville makes a fine culinary stop. Maybe enjoy a seafood platter around the fish market before heading over to this resort's splendid white sandy beach, conjuring up the famed Dame en blanc sur la plage de Trouville by Eugène Boudin (on show at the MuMa, Le Havre).
Discover the cycle route from Honfleur to Deauville on the Seine à Vélo website
From Lillebonne to Le Havre
Looking over the Seine's final meander before its estuary, the port of Lillebonne is the starting point for this portion of the Seine à Vélo cycle route. Once you've passed under the impressive Tancarville Bridge, a greenway leads you alongside a canal running between cliffs, fields and industrial landscapes indicating that you're approaching the major port of Le Havre. Do stop to visit its renowned town centre, rebuilt after World War II to Auguste Perret's designs and listed as a UNESCO World Heritage Site. The Impressionist highlight on this day's adventure stands out on Le Havre's seafront – MuMa, the Musée d'art moderne André Malraux, with its magnificent Impressionist collections, among the richest in France.
Please note: this stretch of cycle route is only suitable for seasoned cyclists.
Discover the cycle route from Lillebonne to Le Havre on the Seine à Vélo website