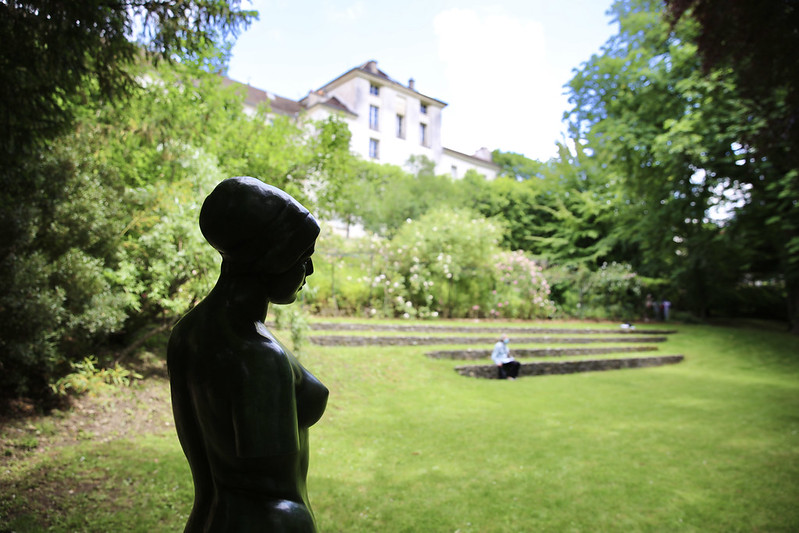 Home to the painter Maurice Denis for some time and consequently accredited as a "Maison des Illustres" in 2017, the Musée Départemental de Saint-Germain-en-Laye is a county museum dedicated to this Nabi artist known as a theoretician for the avant-garde group. Denis rechristened the 17th-century building, a former royal general hospital, "The Priory". It contains an exceptional double spiral staircase. As to its chapel, it was entirely renovated by Maurice Denis, with the help of architect Auguste Perret, at the start of the 20th century and then decorated by the artist.
Along with works by the Nabis' leading exponent, the Musée Maurice Denis presents a collection featuring other Nabis, Symbolists, Post-Impressionists and members of the Pont-Aven Group. A large proportion of these collections comes from a major donation granted by the Denis family to the département (French county) of Yvelines.
This is a place not to be missed by anyone wishing to understand the origins of Modern Art. The collections of paintings, graphic arts and sculptures include some key works from the turn of the 19th to the 20th century, such as L'Échelle dans le feuillage and Régates à Perros-Guirec by Maurice Denis, Le métro "Station Villiers" by Édouard Vuillard and Louise ou la servante bretonne by Paul Sérusier.
Reflecting the Nabis' desire to make art a part of the everyday, the museum also displays several pieces of furniture, along with objets d'art such as fans, screens and stained-glass windows, that underline the belief these artists had in the profound unity of art's varied forms.
Closed for three years for renovations, the museum reopened to the public in September 2021. The new museum displays provide a rich offering, enhanced by regular temporary exhibitions. Benefiting from digital presentations too, the Musée Maurice Denis enables visitors to experience a new approach to the works and the site, encouraging not just sensory and emotional responses, but intellectual ones as well. This is a museum stimulating curiosity in art, a delight to return to time and again.
To finish off your visit, make the most of the museum's peaceful terraced garden. Here, a sculpture trail provides visitors with a green haven in the heart of the town of Saint-Germain-en-Laye. Added to bit by bit down the years, this trail now boasts 13 works, including five by Bourdelle and one by Maillol. It incites quiet contemplation.
Finally, to help you follow in the footsteps of artists who inspired Maurice Denis and the Nabis, Saint-Germain-en-Laye Tourist Office encourages you to follow the Chemin des Impressionnistes across the county of Yvelines.