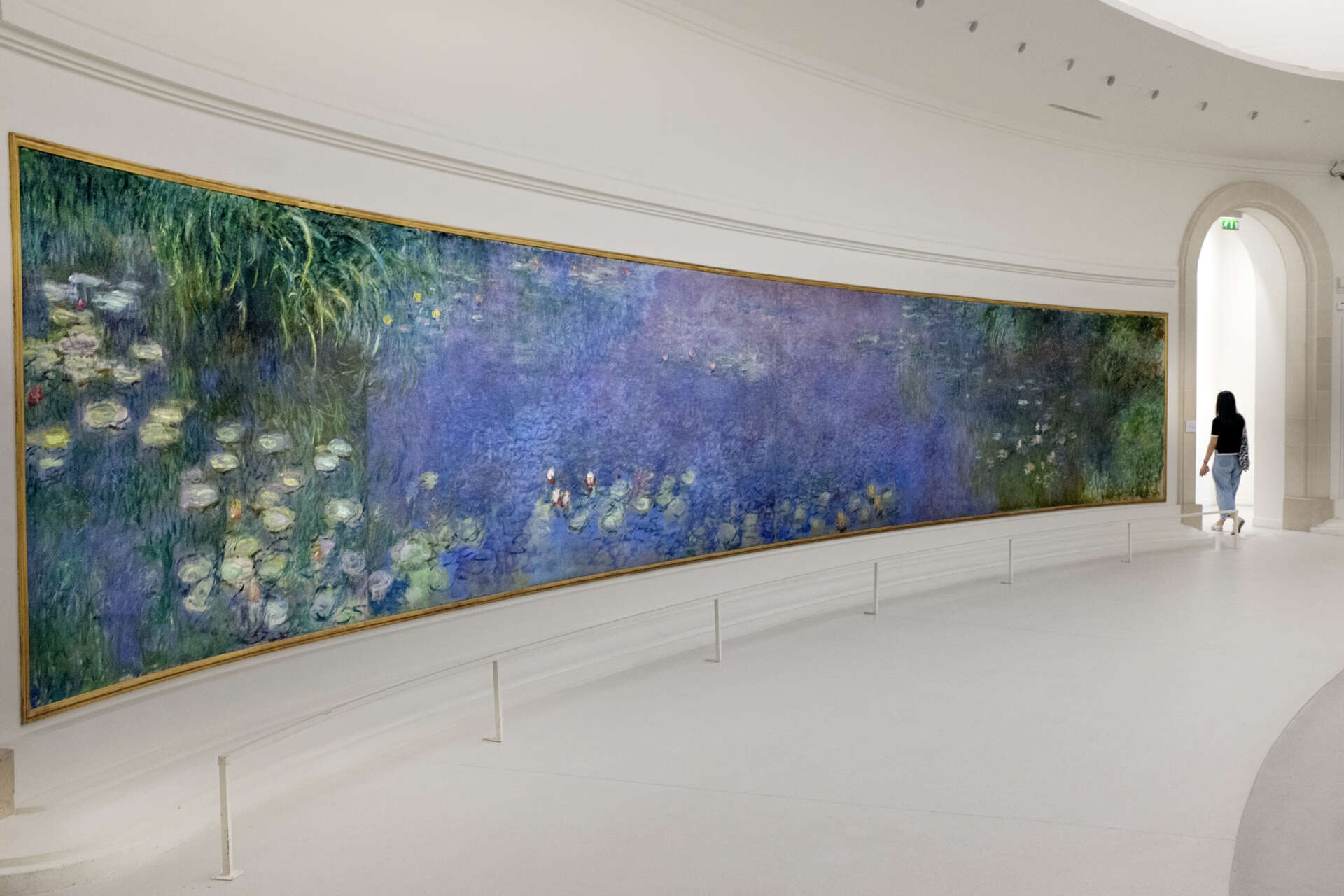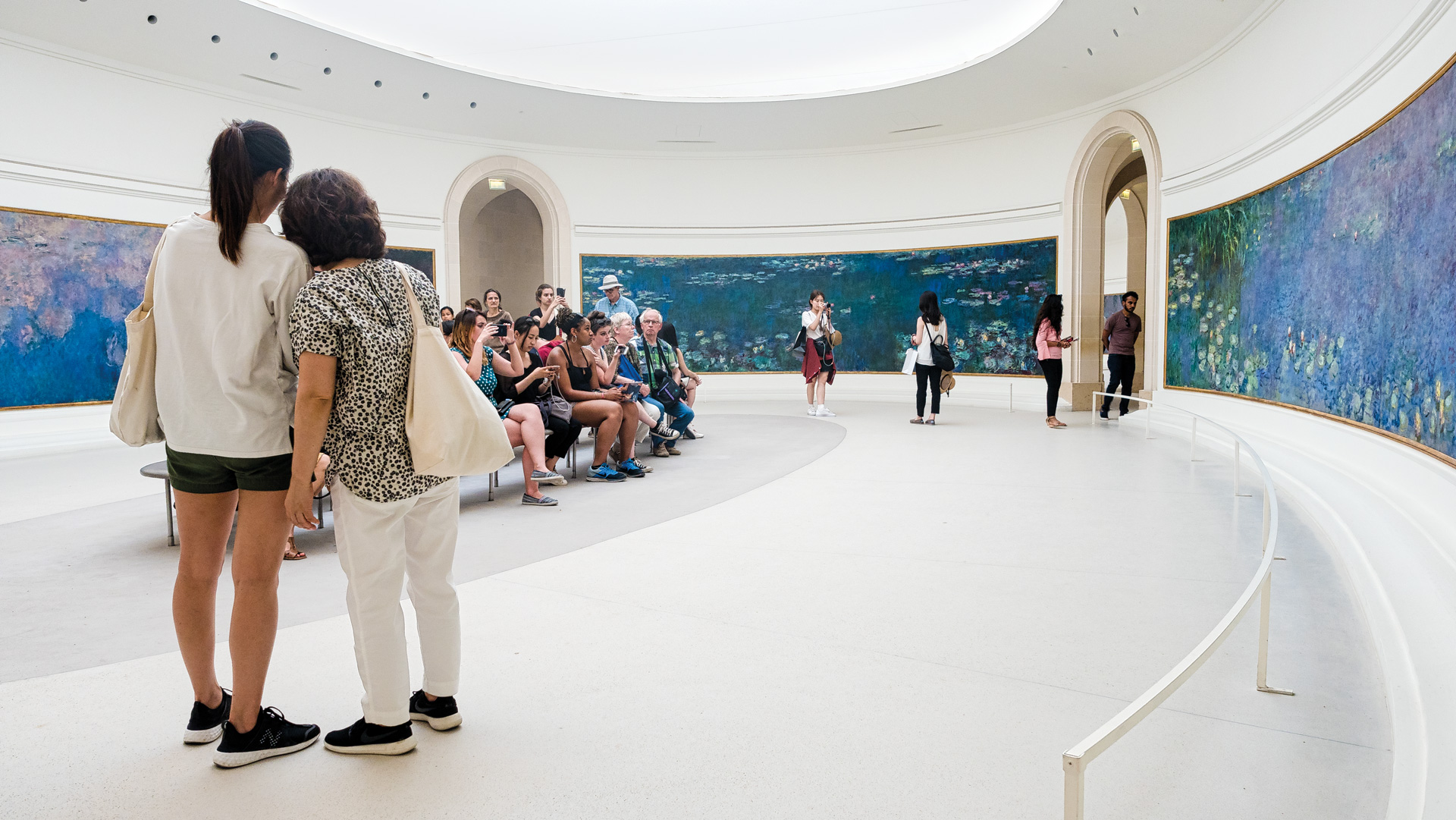 The name of the Musée de l'Orangerie derives from its original function – before becoming a museum, the place was designed, back in Napoleon III's day, to protect the orange trees normally displayed in the Palais des Tuileries gardens from the winter cold. Only after the 1st World War was this orangery, by then owned by the French State, converted into a gallery to display contemporary art, along with the neighbouring Jeu de Paume building.
Hence how the newly-created museum would come to house the largest ensemble of murals of Nymphéas (Water lilies) by Claude Monet, the artist having offered this particular series to the French State in 1918. The eight compositions, consisting of 22 panels measuring 91m in total, were placed in two oval galleries bathed in natural light provided by skylights. Designed by architect Camille Lefèvre, consulting closely with Monet, the building helps you feel transported by the art, just as the great painter wished. According to surrealist artist André Masson, the Musée de l'Orangerie thus became "the Sistine Chapel of Impressionism".
On the Seine's north bank almost opposite the Musée d'Orsay, handily connected to the latter by the Léopold Sédar Senghor footbridge, the Musée de l'Orangerie is also home to the splendid Walter-Guillaume Collection. Known too as "Les arts à Paris", this was acquired by the French State in the 1960s. The galleries housing this collection were renovated in 2020-2021, offering a brand-new presentation of the works. These consist of 146 pieces, notably covering the Impressionist period, with 25 works by Renoir, 15 by Cézanne, and one each by Gauguin, Monet and Sisley.
The new museum trail is organised around themed galleries focusing on major so-called "primitive" exponents of Modern art, including Picasso, Le Douanier Rousseau, Derain, Modigliani and Matisse. It provides visitors with a fresh, more comfortable, closer view of the artists' works.
Two new galleries, one entitled "Focus sur la collection" (honing in on three pieces a year), the other "Contrepoints contemporains sur les Nymphéas", complement the already dynamic, frequently renewed presentations of this prestigious collection immersing you in the Impressionist world.
Practical informations
Musée de l'Orangerie
Place de la Concorde75001 Paris
Tel. :+33 (0)1 44 77 80 07
musee-orangerie.fr
Practical informations
Musée de l'Orangerie
Place de la Concorde75001 Paris
Tel. :+33 (0)1 44 77 80 07
musee-orangerie.fr