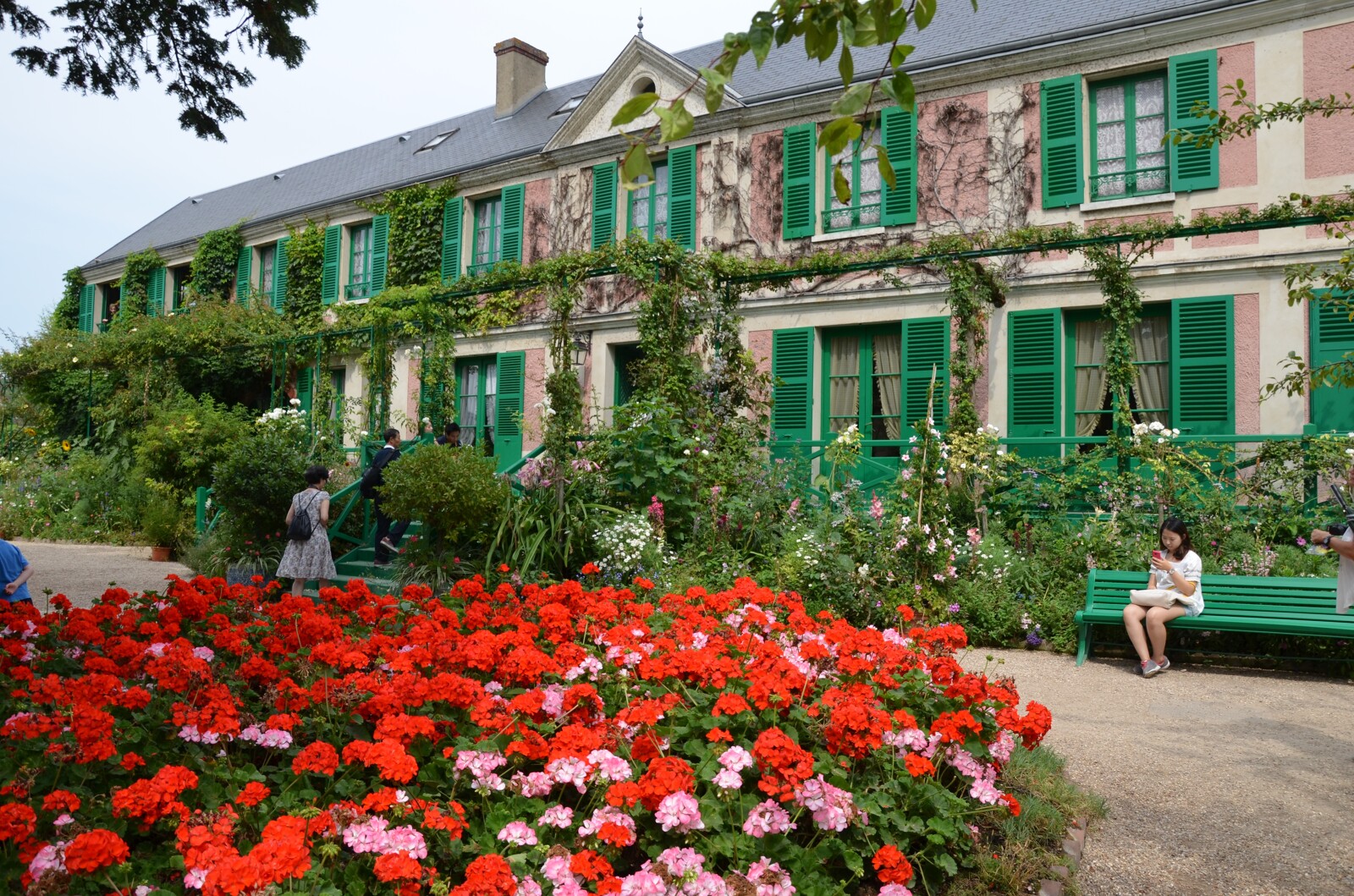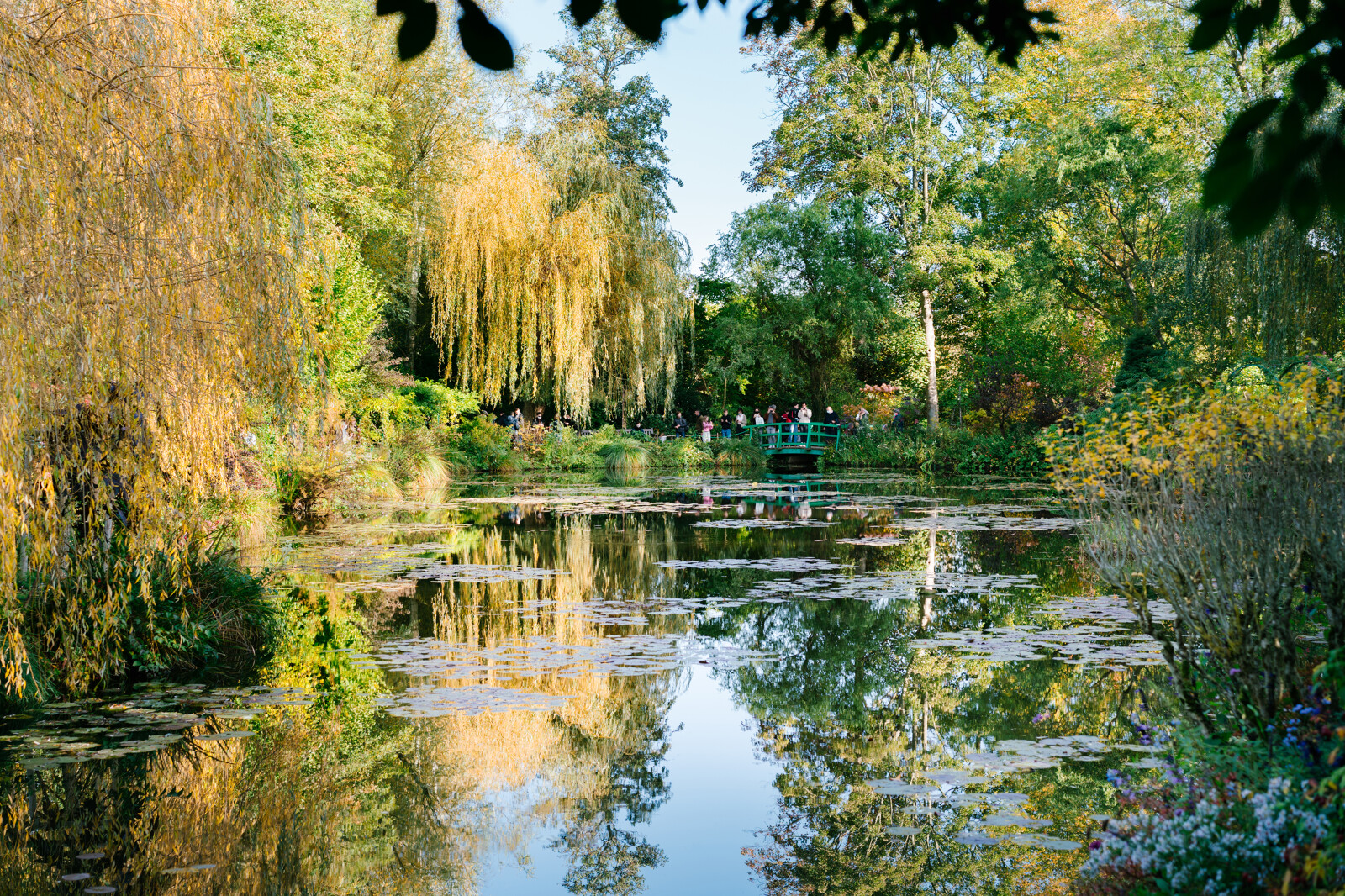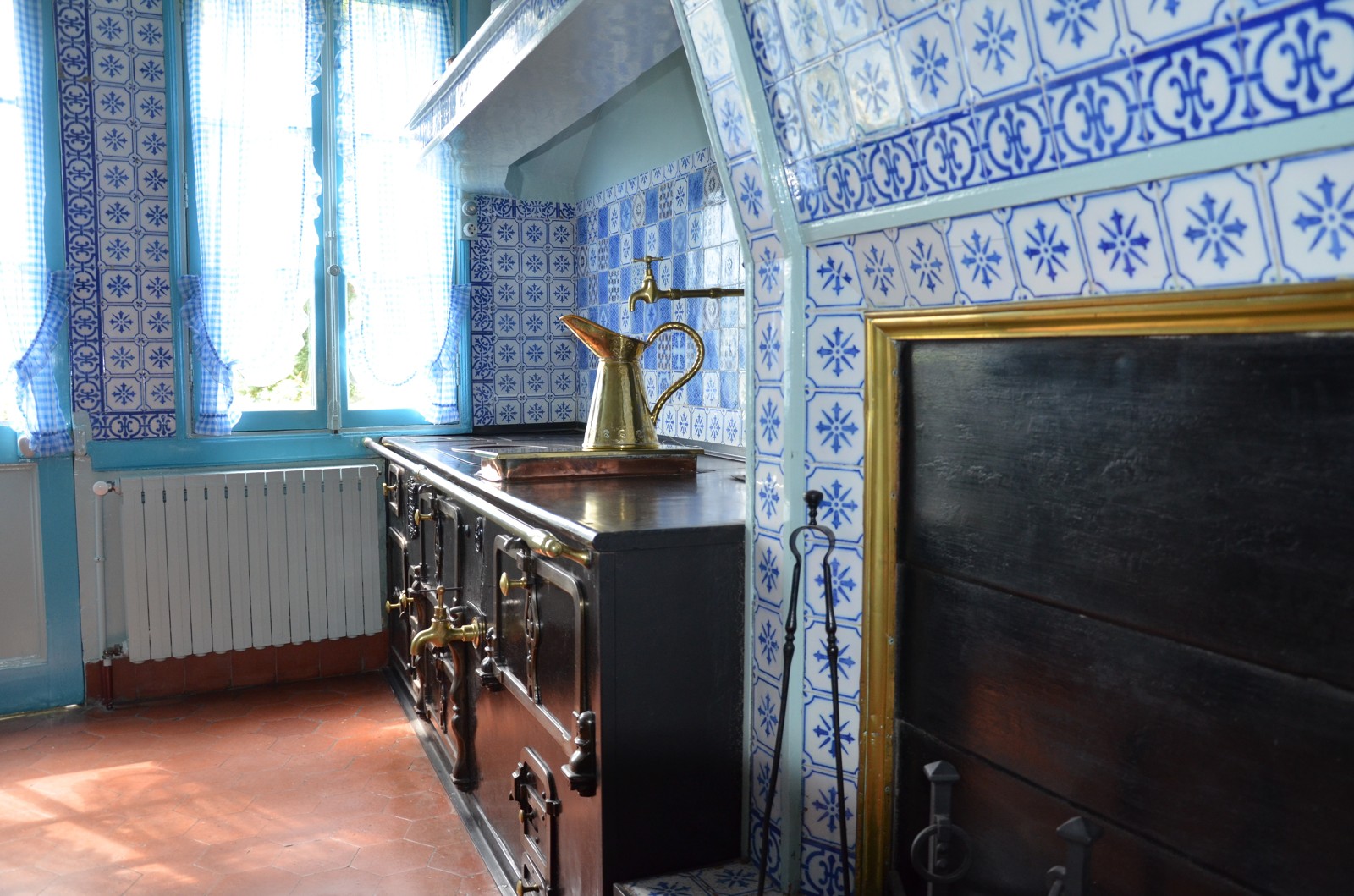 Packed with memories of Claude Monet and evoking strong emotions, the Maison de Claude Monet with its distinctive green shutters keeps the Master of Impressionism's spirit alive. It invites visitors to enter into the artist's daily life, notably thanks to his collection of Japanese prints, as well as via the re-creation of the bedrooms. The dining room with its striking yellow walls has been reconstituted down to the smallest detail. In the extensive kitchen decorated with shiny blue Rouen tiles, the large cooker with its many stoves and the copper kitchen utensils look ready for the return of their proprietor. The highlight of the tour is the artist's drawing room-cum-studio, recreated with around 80% of its furniture back in place. Some 60 reproductions of Monet's works are exhibited in a dense hanging, reflecting the creative outpouring that characterised his life.
The great Impressionist lived in this famous house with its pink-rendered façades from 1883 until his death in 1926, finding the main themes for his paintings here. Passionate about gardening, he gradually put together his own gardens like a work of art structured around the play of light, reflections, vistas, touches of colour and areas of shade.
Changing with the seasons, the gardens unveil their magic every year, reflecting all Monet's inventiveness as a painter-gardener. The Clos Normand, a walled garden, teems with flowerbeds, some of which are composed around specific colours in rectangular plots, a bit like colours on a painter's palette. The water garden is planted with oriental species and weeping willows, framing the famous green Japanese bridge and the pond covered in water lilies, creating a fascinating mirror that inspired Monet's famed series of Nymphéas , seen around the world, with one version to be viewed at the Musée des Impressionnismes Giverny a stone's throw away.
Practical informations
Maison et jardins de Claude Monet
84 rue Claude Monet27620 Giverny
Tel. : +33 (0)2 32 51 28 21
fondation-monet.com
Practical informations
Maison et jardins de Claude Monet
84 rue Claude Monet27620 Giverny
Tel. : +33 (0)2 32 51 28 21
fondation-monet.com