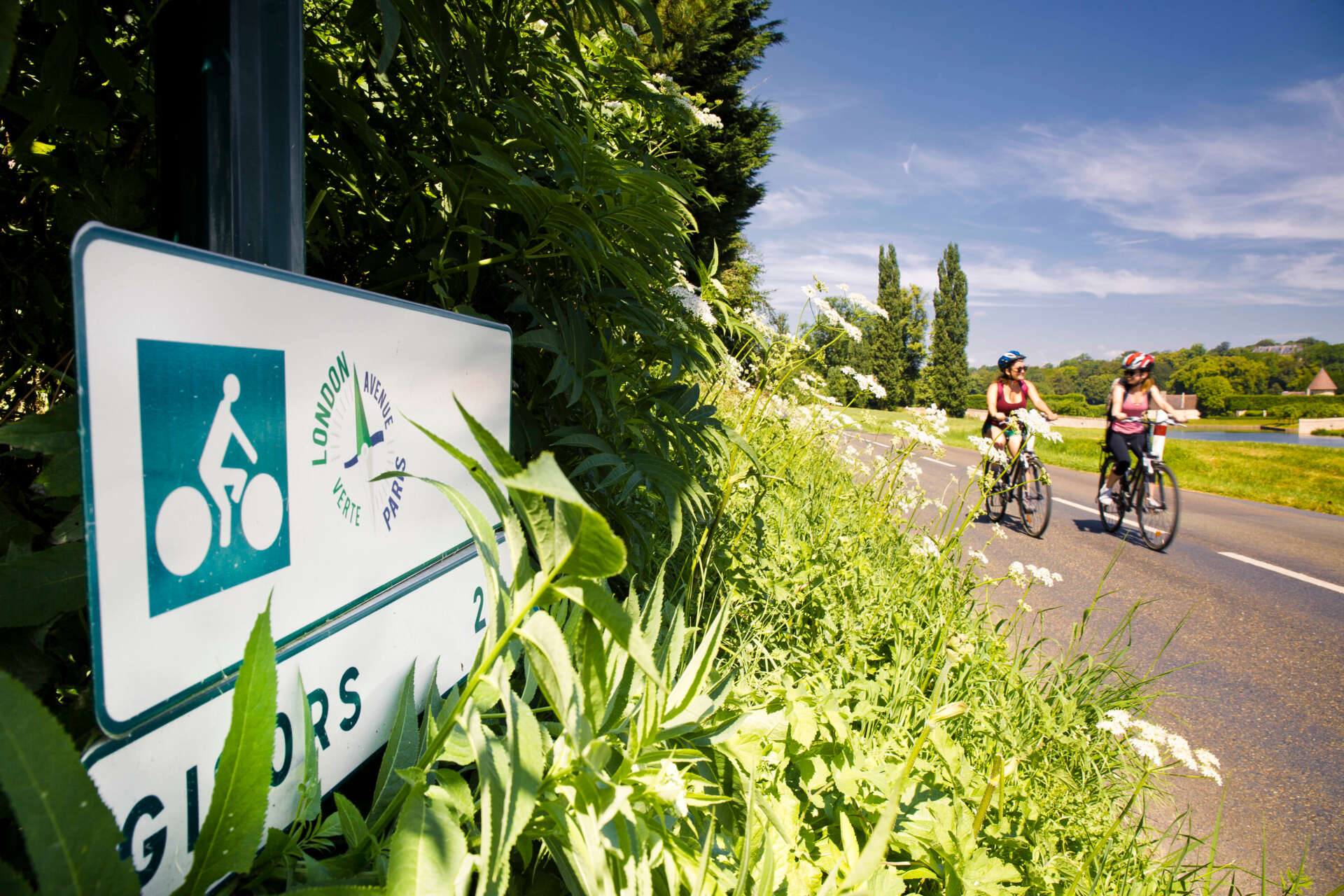 Leaving Paris and heading for Great Britain, the major cycle route, the Avenue Verte London-Paris, passes through Auvers-sur-Oise, Pontoise and L'Isle-Adam, three Impressionist stops to discover by bike. Taking you away from the hustle and bustle of the big city, this trail immerses you in the countryside of the Oise Valley and its landscapes that inspired such artists as Camille Pissarro and Vincent van Gogh.
From Maisons-Laffitte to Auvers-sur-Oise
Going from Maisons-Laffitte, this cycling stage crosses the royal forest of Saint-Germain-en-Laye, heading for Conflans-Sainte-Honorine. Then it leads cyclists to the banks of the Oise, where a string of remarkable towns and villages follow in quick succession. From Charles-François Daubigny to Vincent van Gogh, many artists from the latter half of the 19th century sought inspiration in these charming surrounds.
At Pontoise, Impressionist trails lead you in the footsteps of Camille Pissarro, Paul Cézanne and Paul Gauguin, through the Hermitage Quarter, which they depicted no fewer than 500 times between the three of them. Do take the time to visit the Musée Pissarro too, presenting several works by this artist and his children, who all became artists in turn.
Finally, as a splendid conclusion to this cycling outing, comes Auvers-sur-Oise. This little village so inspired Van Gogh in the final weeks of his life that he painted no fewer than 80 canvases here in his last 70 days. A walking trail, in Van Gogh's footsteps, allows visitors to discover the iconic places where he spent time: the Auberge Ravoux; the Maison du Docteur Gachet; and Van Gogh's tomb in the parish cemetery.
Discover the cycling stage from Maisons-Laffitte to Auvers-sur-Oise via the website for l'Avenue verte
From Auvers-sur-Oise to Senlis
Starting from Auvers-sur-Oise, another stage on the greater Avenue Verte cycle route allows you to ride alongside the Oise River up to the ancient royal city of Senlis. Along the way, L'Isle-Adam provides an Impressionist stop, notably with its Musée Louis Senlecq, plus a walking trail in the footsteps of artists, including Charles-François Daubigny, the latter capturing the local landscapes for posterity from his floating studio, Le Botin.
Discover the cycling stage from Auvers-sur-Oise to Senlis via the Avenue verte website
Practical informations
L'Avenue Verte London-Paris around Auvers-sur-Oise
Practical informations
L'Avenue Verte London-Paris around Auvers-sur-Oise