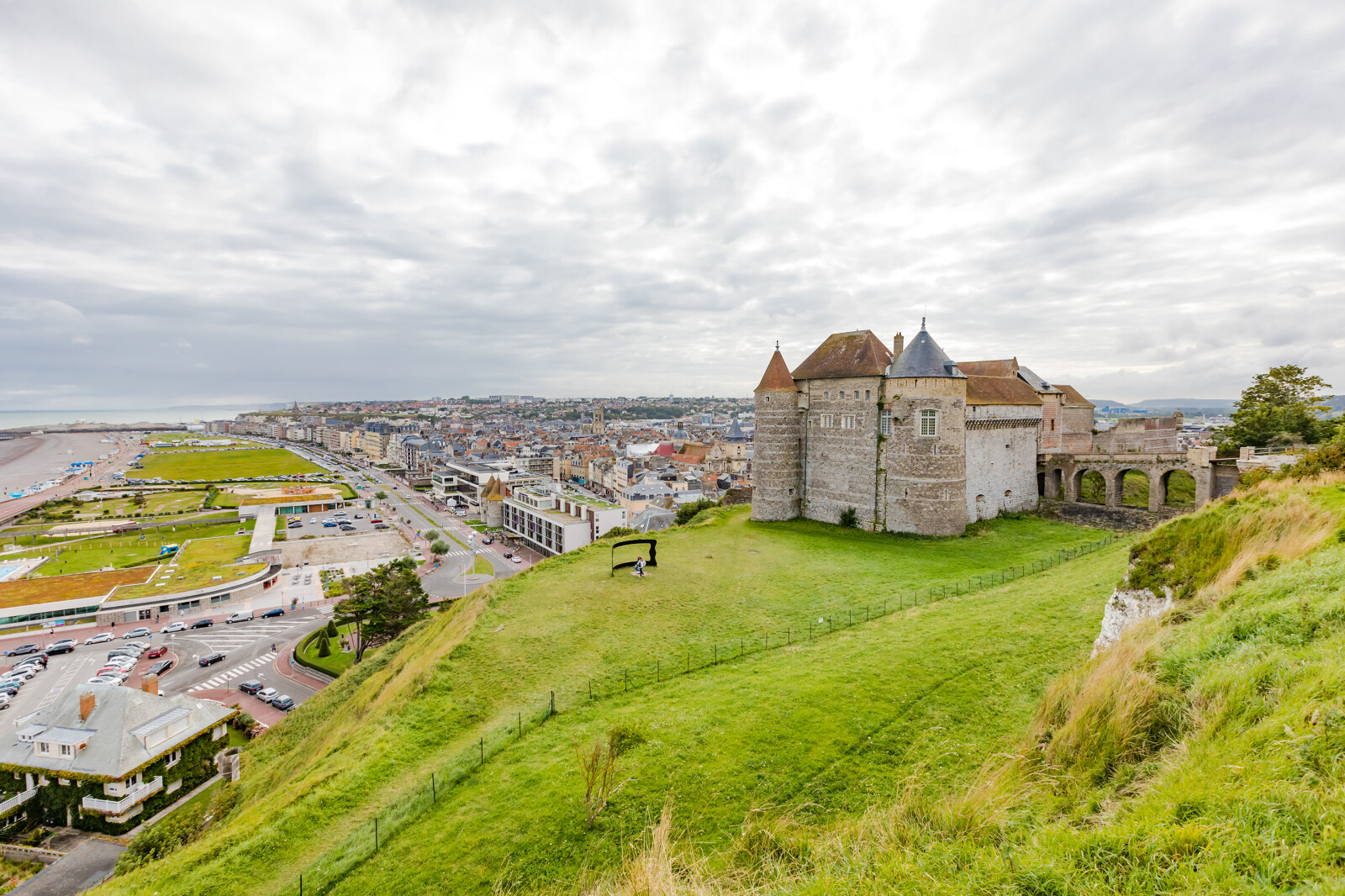 Looking down on the sea from a 15th-century château, the Musée de Dieppe provides unique views over the Channel. Since 1923, the castle has housed the town's collections, focused on Dieppe's history and its trade in ivory in particular, which brought it great riches for over three centuries.
A visit here invites visitors on a visual tour through this port on the Côte d'Albâtre via a series of paintings, engravings and drawings of the place, among them a pretty selection of Impressionist works. Dieppe became the first seaside resort in France and was early linked to Paris by rail, rapidly attracting painters, notably Impressionists. Leading cultural figures from both France and Britain met here every summer, both in town, on the beach and at the casino. A good number of landscapes of Dieppe are displayed in the museum's permanent collections, evoking those glory days.
Gustave Courbet, who fell for a Dieppe girl, painted one fine canvas, Plage d'Étretat par un temps de neige, kept in the port's château-museum, if painted in another resort. Later, Jacques-Emile Blanche became a regular visitor to the place, depicted in his Plage de Dieppe, as did Eva Gonzalès, sole pupil of the great painter Édouard Manet. The Château-musée de Dieppe is proud to own one canvas, Plage de Dieppe vue depuis la falaise Ouest, painted by this artist who formed part of the very exclusive little group of female Impressionists, along with Berthe Morisot and Mary Cassatt.
Works by Auguste Renoir (Portrait de Madame Paul Bérard), Eugène Boudin (Les Falaises du Pollet à Dieppe), Camille Pissarro (Vue de l'avant-port de Dieppe) and British painter Walter Sickert (Boulevard Aguado) add greatly to the collections with their depictions of the port, its surroundings and its dignitaries.
Not to be missed: in a modern building, two galleries at the end of the tour regularly feature themed temporary exhibitions, with conferences, concerts and workshops open to all based around them.
Practical informations
Château-Musée de Dieppe
rue de Chastes76200 Dieppe
Tel. :+33 (0)2 35 06 61 99
dieppe.fr
Practical informations
Château-Musée de Dieppe
rue de Chastes76200 Dieppe
Tel. :+33 (0)2 35 06 61 99
dieppe.fr