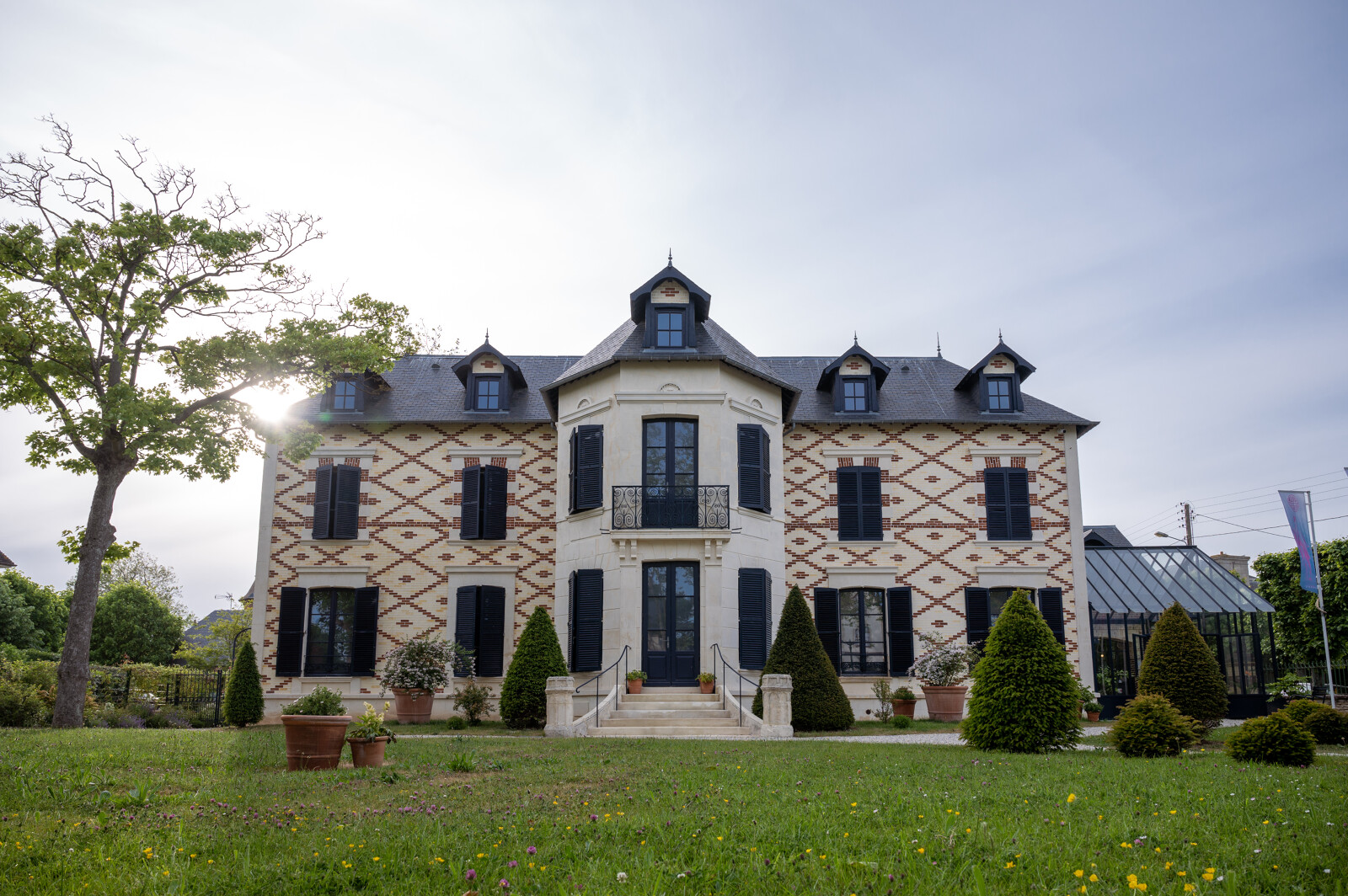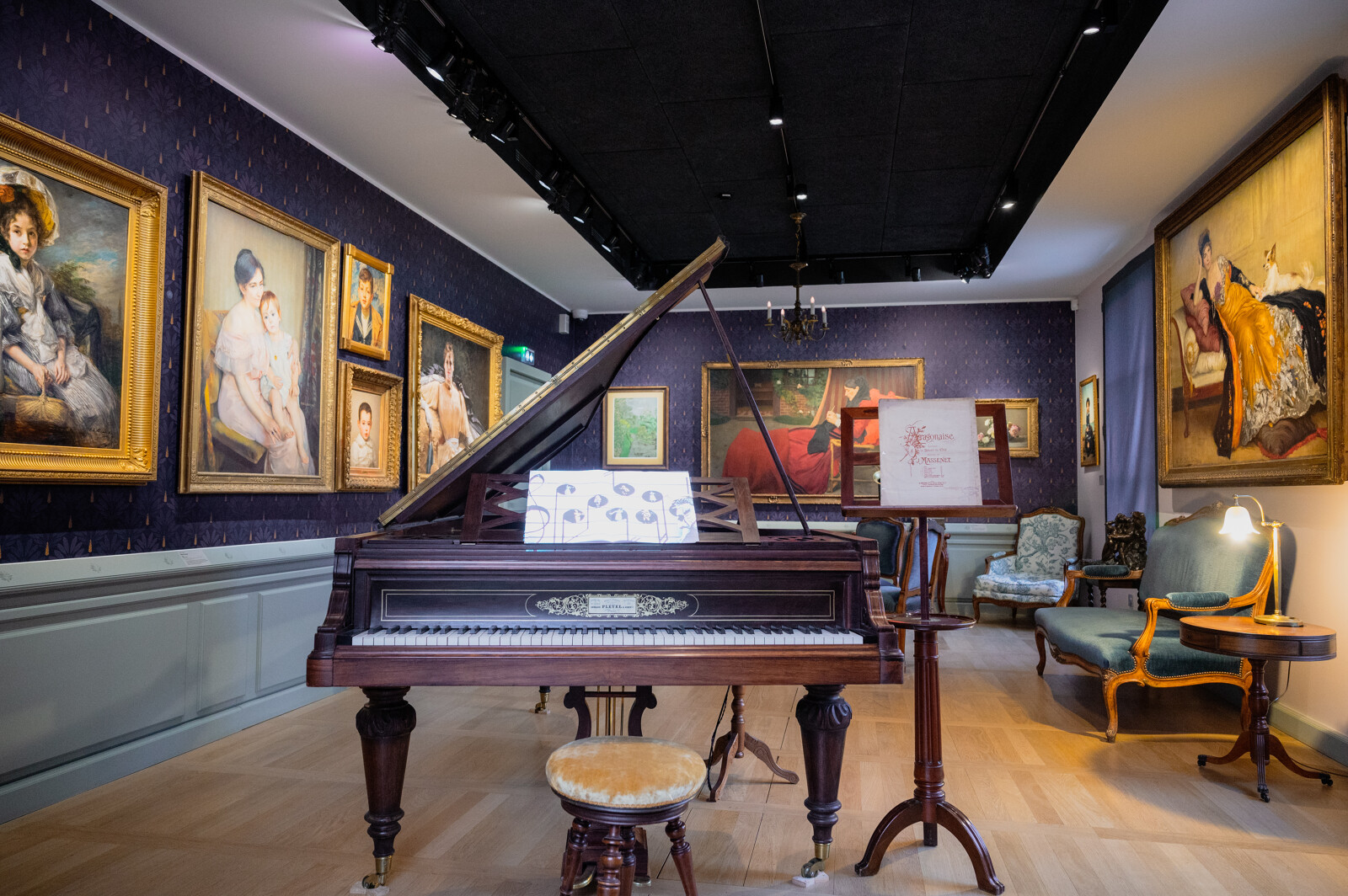 In the resort of Cabourg, the Villa du Temps retrouvé invites you to travel back in time and immerse yourself in the atmosphere of the Côte Fleurie at the turn to 20th century. This beautiful coastal area became a magnet, attracting precursors of Impressionists experimenting with painting out of doors, followed by Impressionists who came here to paint prolifically, their new way of depicting these parts gradually winning over period tastes. As to this maison musée set in Cabourg itself, it displays paintings, sculptures and manuscripts bearing witness to the famed Belle Époque period.
Everything is inspiring here, starting with the architecture, typical of the fine Normandy holiday villas built in the early last century. Then come the rooms reflecting the Belle Époque's artistic, economic and social revolutions, plus canvases by fine artists, notably Jacques-Émile Blanche. Touring this exceptional villa, you'll see exactly why Normandy inspired so much artistic passion, from Eugène Boudin and Claude Monet to Marcel Proust, your period guide.
The exhibition rooms in this innovative venue propose a brand-new type of museum trail combining visual, sound, musical, olfactory and digital effects and are dotted with items loaned by reputed institutions at regional level (Musée des Beaux-Arts de Rouen), national level (Bibliothèque Nationale de France) and even international level (Musée d'Orsay). In total, over 350 works and objects are on show, from paintings, drawings, sculptures and photographs to pieces of furniture, books and costumes, all produced by the period's greatest figures, including the likes of Jacques-Émile Blanche, Claude Debussy, Auguste Rodin, Igor Stravinsky and Eugène Boudin.
A classic tour turns into an immersive, participatory experience thanks to all the effects, in good part digital, allowing visitors to listen, read, see and learn so much, moving from one room to the next. The library presents a selection of turn-of-the-century bestsellers, free for all to consult, great for helping visitors delve deeper into this period that seems both so close and yet so far away, suspended between two centuries, two wars and two worlds.
The gardens complement the tour inside the villa very well, featuring many plants so memorably described in Proust's period masterpiece, À la Recherche du temps perdu (In Search of Lost Time).
Guided tours geared to young and old alike, lectures, escape games, plus specialist tours including dancing, songs by a tenor, or a visit with a historian who is also a pâtissière… the Villa du Temps retrouvé puts on many lively events for visitors to experience the Belle Époque from different angles!
Practical informations
Villa du Temps retrouvé
15 avenue du Président Raymond Poincaré14390 Cabourg
Tel. :+33 (0)1 23 45 67 89
villadutempsretrouve.com
Practical informations
Villa du Temps retrouvé
15 avenue du Président Raymond Poincaré14390 Cabourg
Tel. :+33 (0)1 23 45 67 89
villadutempsretrouve.com