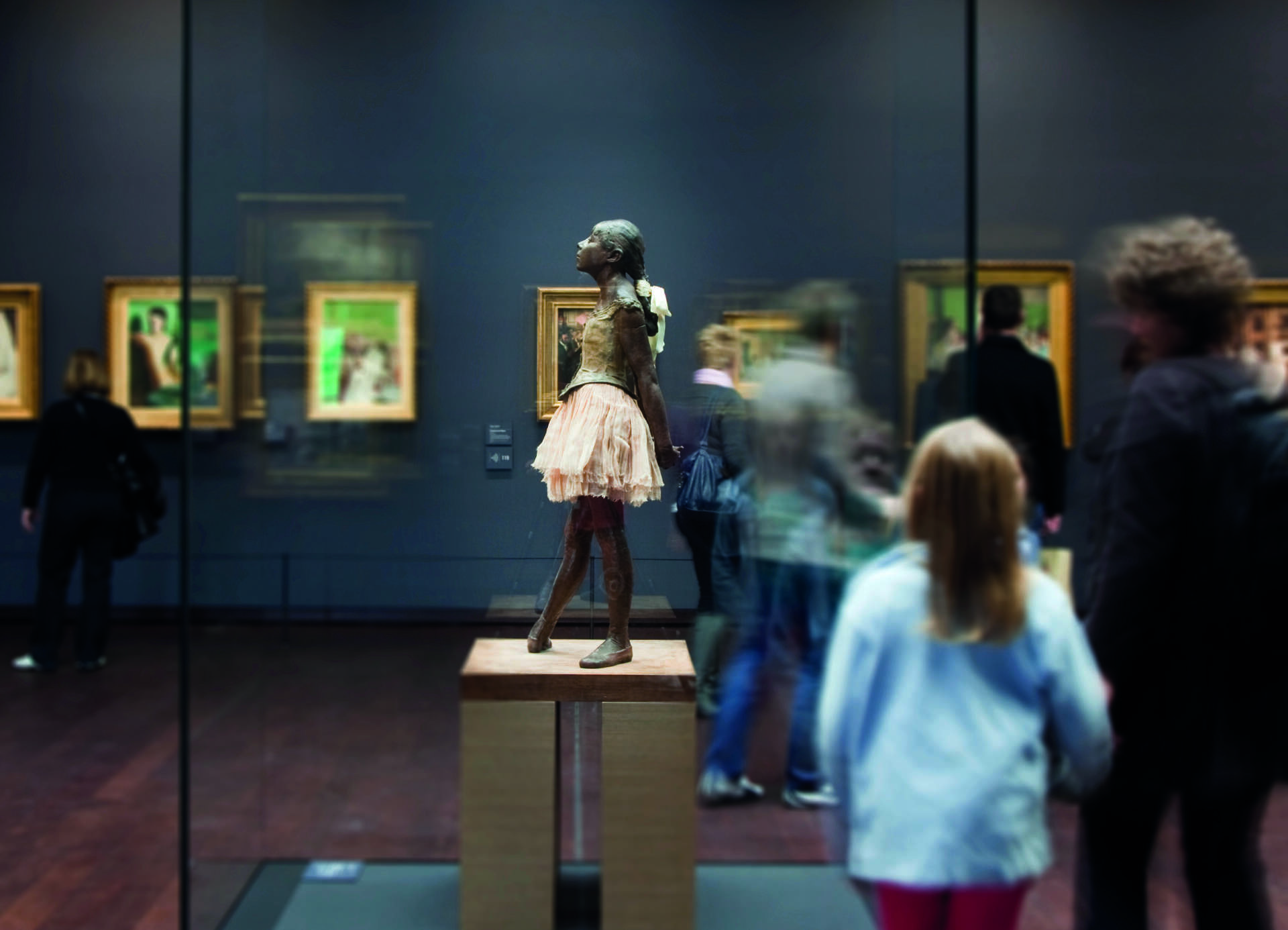 The Musée d'Orsay boasts the largest collection of Impressionist works in the world. Until after the end of the Second World War, this collection was kept at the Musée du Louvre, then spending a time at the Musée du Jeu de Paume. In 1986, a new museum dedicated to all the arts from the period 1848-1914, in both Europe and the USA, was installed in the former railway station built by architect Victor Laloux for the 1900 Paris Exposition Universelle.
This exceptionally converted station became home to some of the Impressionists' greatest masterpieces, among them Les Repasseuses by Edgar Degas, Le Bal du moulin de la Galette and La balançoire by Pierre-Auguste Renoir, and Londres, le Parlement and La cathédrale de Rouen by Claude Monet.
Les glaneusesand L'Angélus by Jean-François Millet feature prominently among the great pre-Impressionist works here, along with pieces by Eugène Boudin (La Plage de Trouville), Camille Corot (Danse des nymphes) and Charles-François Daubigny (La Neige).
Post-impressionists are also splendidly represented in the museum's beautiful, luminous galleries. First of all, the works by Vincent van Gogh stand out, including his famed Portrait de l'artiste (1889), from the Paul and Marguerite Gachet donation, La Nuit étoilée and L'église d'Auvers-sur-Oise. So too do pieces by Georges Seurat and Paul Signac, masters of Pointillism, with, respectively, Le Cirque and La Voile verte (Venise), as well as by Paul Cézanne, notably his Maison du docteur Gachet à Auvers.
Together with guided tours and workshops accessible to all, the "Orsay en scène" and "Orsay rencontres" events invite visitors to discover the museum and its collections via conferences, concerts, film projections, lectures and performances, held both inside the museum and beyond its walls.
To continue in your exploration of Impressionism, a visit to the Musée de l'Orangerie in the Tuileries Gardens the other side of the Seine is a must. There, admire, among other works, Claude Monet's sublime ensemble of wall paintings, Nymphéas (Water lilies).
Practical informations
Musée d'Orsay
1 rue de la Légion d'Honneur75007 Paris
Tel. :+33 (0)1 40 49 48 14
musee-orsay.fr
Practical informations
Musée d'Orsay
1 rue de la Légion d'Honneur75007 Paris
Tel. :+33 (0)1 40 49 48 14
musee-orsay.fr