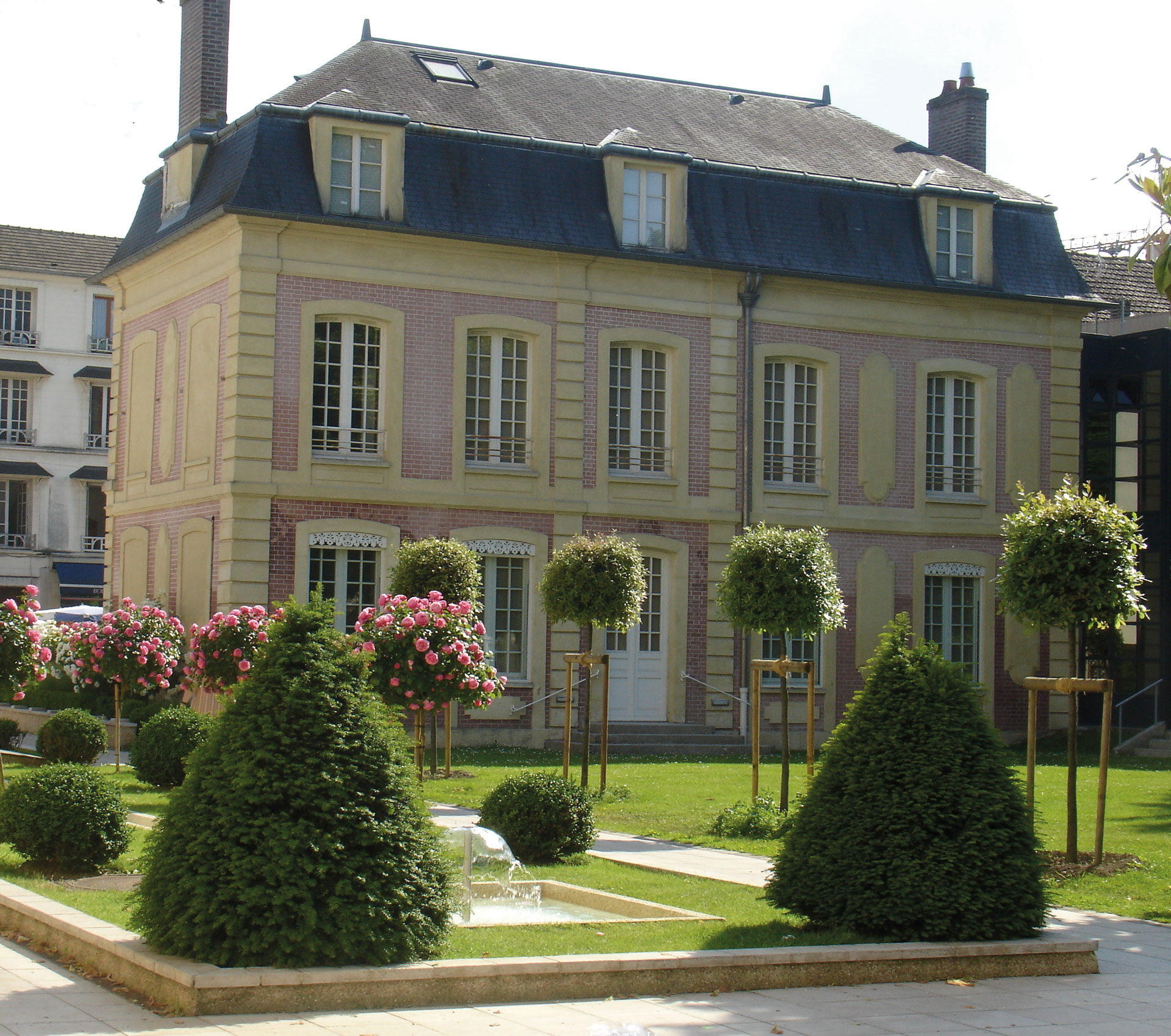 The Musée Louis Senlecq boasts a fine collection of works painted by members of the École des bords de l'Oise (or Oise Riverbanks School), which brought together landscape artists who painted out of doors, or en plein air (a practice that proved such a source of inspiration for the Impressionists). The group's best-known representative was Jules Dupré, a close friend of the artist Théodore Rousseau. Around 100 pieces (paintings, drawings and original prints), including 17 canvases, enable visitors to immerse themselves in the different periods and subjects treated by Dupré through his career.
One of Dupré's most famous canvases, acquired in 2011, is considered the museum's centrepiece – Environs de Southampton. Marked by the influence of the great English landscape artist John Constable, this work was painted in England and presents one of Dupré's best-loved themes – a windswept landscape, the horizon very low on the canvas, leaving a great deal of space for the sky. Dupré's great fondness for Constable's work is reflected both in the subject matter and in the manner in which the scene was executed.
After travelling to England, then Barbizon, Jules Dupré set up studio in the town of L'Isle-Adam. Following in the footsteps of Eugène Delacroix, who had already discovered the area at the start of the 1820s, Dupré marvelled at the beautiful spots to be found in its pretty valley so close to Paris. Beyond L'Isle-Adam, Pontoise, Beaumont, Valmondois and Presles also provided favoured subjects for Dupré and, following in his footsteps, for further artists who would form the École des bords de l'Oise. The discovery of such places was facilitated by the creation of railway lines in the second half of the 19th century.
Gravitating around Théodore Rousseau and Jules Dupré, this Oise school of artists painting outdoors and in the moment brought together the likes of Léon-Victor Dupré (Jules's brother and pupil), Auguste Boulard and Pierre-Isidore Bureau. The second generation included the likes of Louis Renet-Tener, Louis Lemaire, Fernand Quignon, Emilio Boggio (whose maison-atelier, or house-cum-studio, you can visit in nearby Auvers-sur-Oise) and Charles Agard.
Founded in 1939 by the Association des Amis de L'Isle-Adam, created by Doctor Louis Senlecq, then the town's mayor, as well as a major enthusiast for history and art, the museum is housed in buildings that date back to the 17th century. Entirely redesigned and renovated in the 2000s, its permanent collections are spread across three floors, while the annexe, known as the Centre d'Art Jacques Henri Lartigue, hosts temporary exhibitions and presents modern and contemporary art works.
Practical informations
Musée d'art et d'histoire Louis Senlecq
31 grande rue95290 L'Isle-Adam
Tel. :+33 (0)1 74 56 11 23
ville-isle-adam.fr
Practical informations
Musée d'art et d'histoire Louis Senlecq
31 grande rue95290 L'Isle-Adam
Tel. :+33 (0)1 74 56 11 23
ville-isle-adam.fr