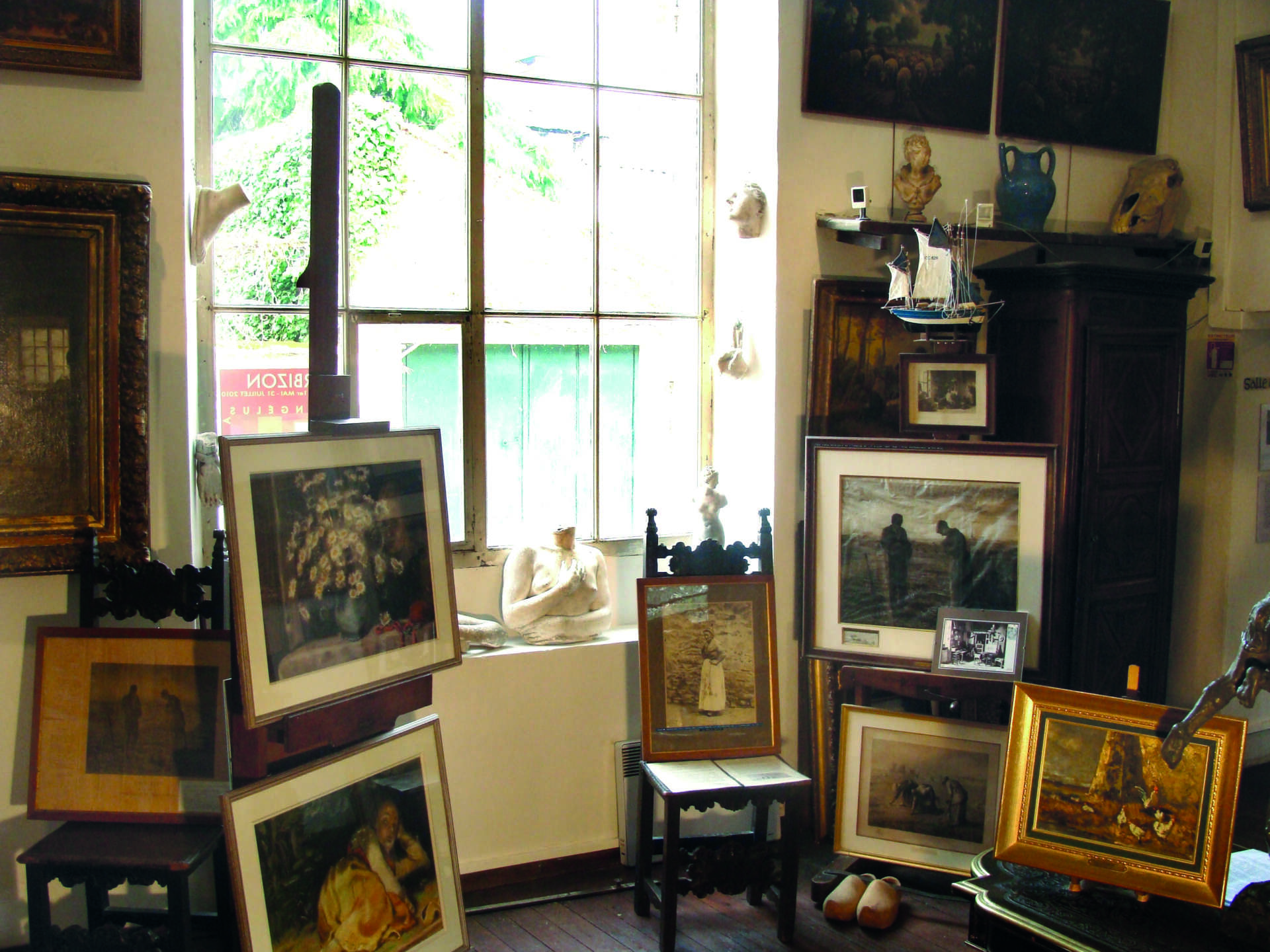 A painter, draughtsman and specialist in pastels as well as an engraver, Millet was without doubt the most famous artist of the École de Barbizon, or Barbizon School. He lived and worked in this house, now the Musée Jean-François Millet, from 1849 to 1875. In his studio here he painted scenes of rural life, most famously L'Angélus and Des glaneuses, two canvases that have been exhibited around the world but that are usually on display at the Musée d'Orsay.
Fleeing a cholera epidemic in Normandy, where Millet was from, artist and family sought refuge beside Fontainebleau Forest. Believing he would be away for just a few weeks, he in fact remained in the village of Barbizon south of Paris for the rest of his life, producing the bulk of his work here. Millet quickly found his bearings in the countryside around this farming community that reminded him of his childhood home. Meeting a group of landscape artists based around here helped him further in adopting the area. This artists' colony became known as the École de Barbizon, or Barbizon School. Millet was greatly concerned about the links between people and nature and kept on returning to such pet themes in his canvases.
The Musée Jean-François Millet displays some personal objects (the artist's palette, missal and more) and, most notably, correspondence, drawings and engravings by Millet. In fact, everything has remained in the state in which his widow and heirs left it, conferring quite an authenticity to a visit here. Hanging on the walls, works by Barbizon School artists help reproduce the creative, convivial atmosphere that reigned in the artist's studio during his lifetime. Another room presents self-portraits and photographs of the artist, reflecting his exceptional sensitivity. In addition, engravings and clichés-verre (prints made from handmade negatives) reveal his skills as a draughtsman and his ability to capture a moment in time while imparting it with an almost mythical quality.
To complete your visit to the village, go and see the array of original works and prints by artists from the Barbizon School on sale at the Galerie de l'Angélus, along with contemporary creations linked with Millet and the École de Barbizon.
Practical informations
Musée Jean-François Millet
27 grande Rue77630 Barbizon
Tel. :+33 (0)1 60 66 21 55
musee-millet.com
Practical informations
Musée Jean-François Millet
27 grande Rue77630 Barbizon
Tel. :+33 (0)1 60 66 21 55
musee-millet.com