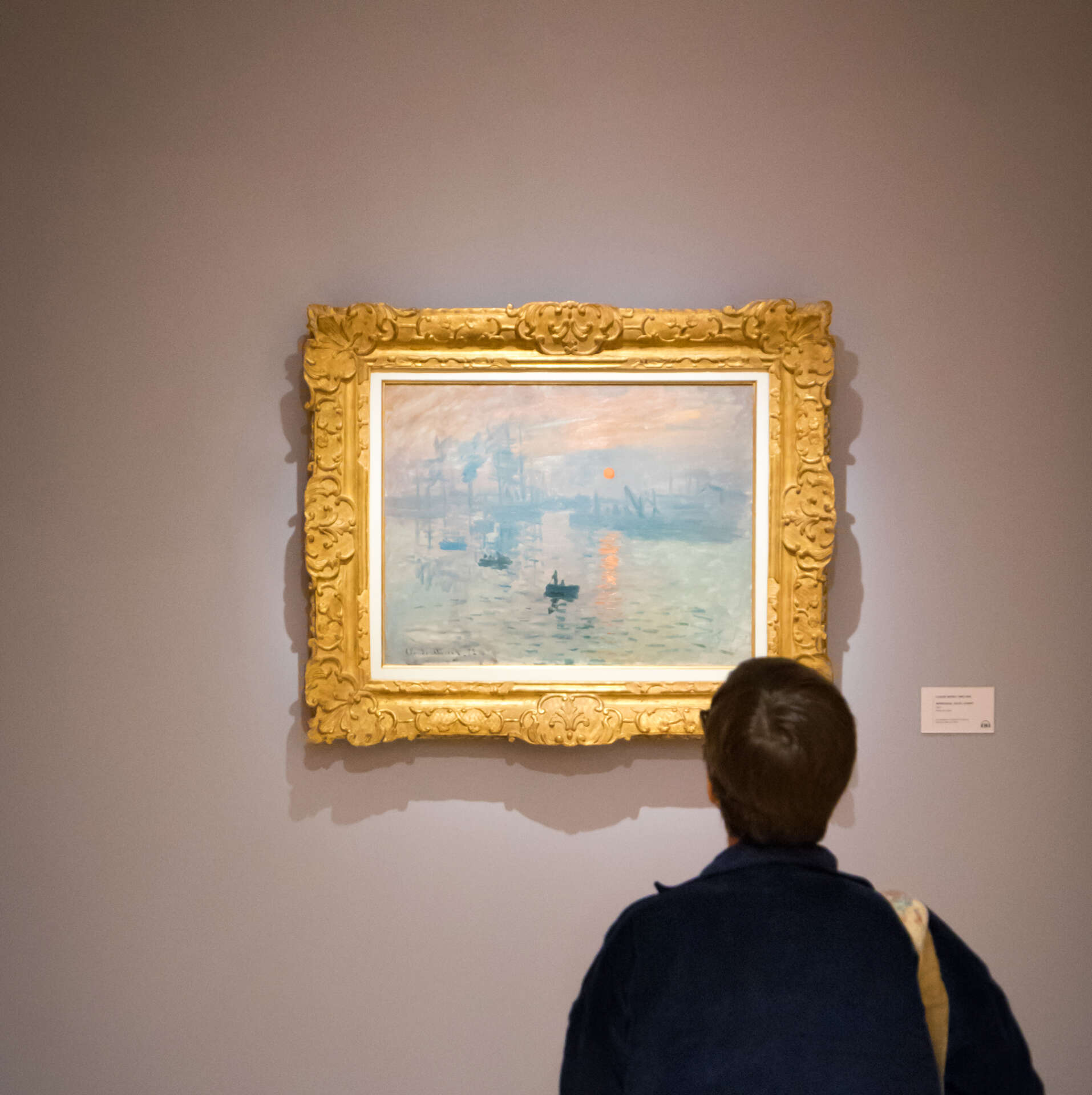 Since 1940, this has been the museum where visitors have come to admire the work that gave the Impressionist movement its name, Impression, soleil levant (Impression, Sunrise), by Claude Monet. The first museum in which this work was exhibited, the Musée Marmottan was rechristened the Musée Marmottan Monet in the 1990s. It belongs to France's Académie des beaux-arts (Academy of Fine Arts), which built up its Impressionist collection around this masterpiece.
Thanks to a donation by the artist's family made in 1966, over 100 further paintings, along with sketchbooks and numerous personal objects from Monet's home in Giverny, considerably enhanced the collection. That's how the Musée Marmottan Monet came to display the world's largest ensemble of works by this master of Impressionism, having become his exclusive beneficiary.
In the 200m2 space devoted to the canvases of Impressionism's leading exponent, first admire landscapes of Normandy, Italy and the Netherlands… before arriving in front of the truly exceptional array of monumental canvases depicting Nymphéas and Monet's gardens at Giverny. These works, not seen by the public during the artist's lifetime, were put on general display for the first time in this museum. Alongside pieces from Claude Monet's early days as an artist and from his mature period, his final Pont japonais and Maison vue de l'allée aux roses bear rare witness to the master of Impressionism's output at the end of his life.
One of world's major centres dedicated to Impressionism, the Musée Marmottan Monet also holds the leading collection of works by Berthe Morisot, one of the outstanding women painters of the Impressionist movement. Le Cerisier and Eugène Manet à l'Île de Wight count among her most famous paintings, displayed here alongside canvases by Jean-Baptiste Camille Corot, Eugène Manet, Gustave Caillebotte, Camille Pissarro, Alfred Sisley, Auguste Renoir and Paul Gauguin, among others.
As well as the museum's permanent collections, exhibitions based around Impressionism and its artists are presented within the walls of the Musée Marmottan Monet and beyond. Activities aimed at children and families are put on across the year, encouraging young and old alike to discover art via guided tours, art workshops and even treasure hunts.
Practical informations
Musée Marmottan Monet
2 rue Louis Boilly75016 Paris
Tel. :+33 (0)1 44 96 50 33
marmottan.fr
Practical informations
Musée Marmottan Monet
2 rue Louis Boilly75016 Paris
Tel. :+33 (0)1 44 96 50 33
marmottan.fr