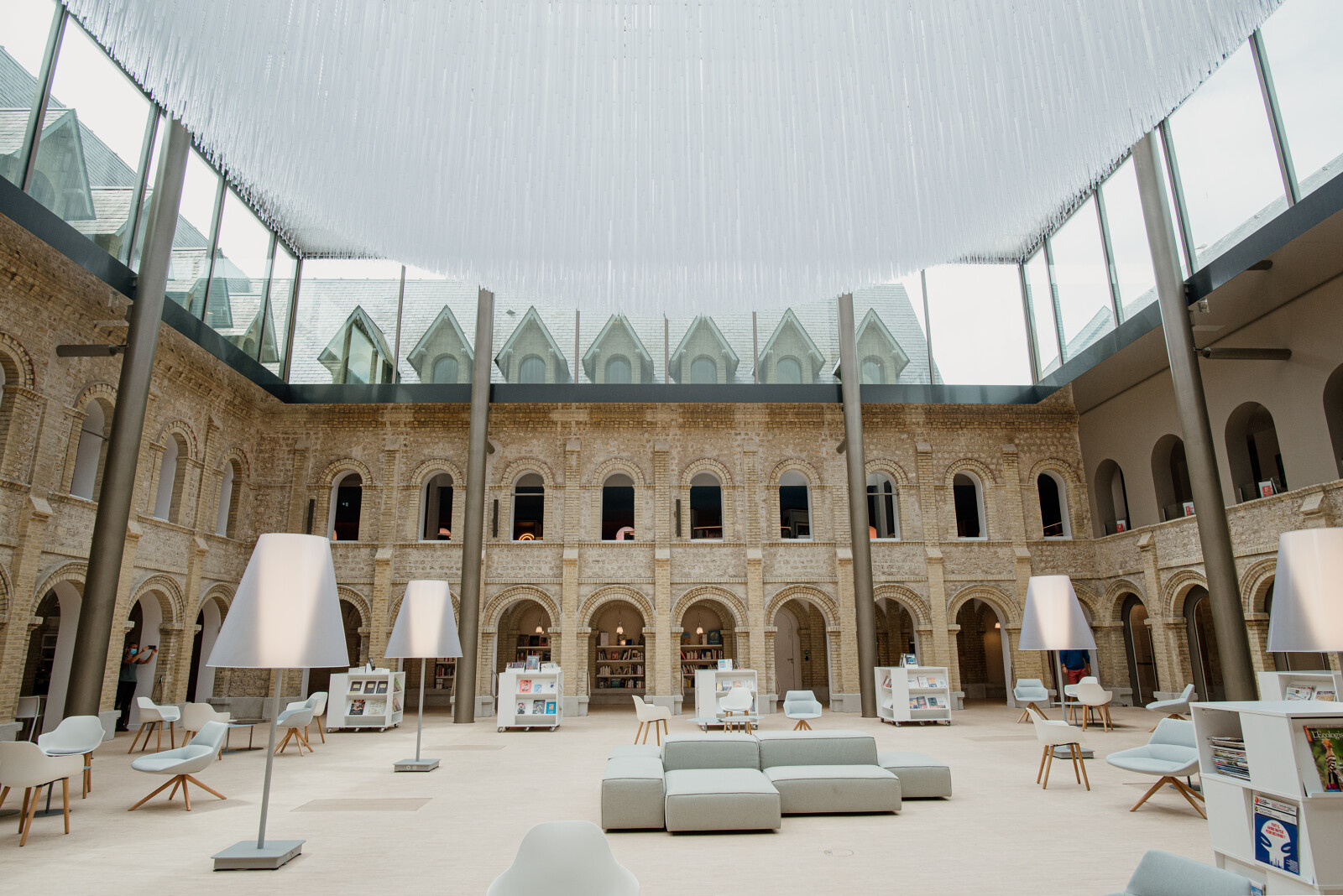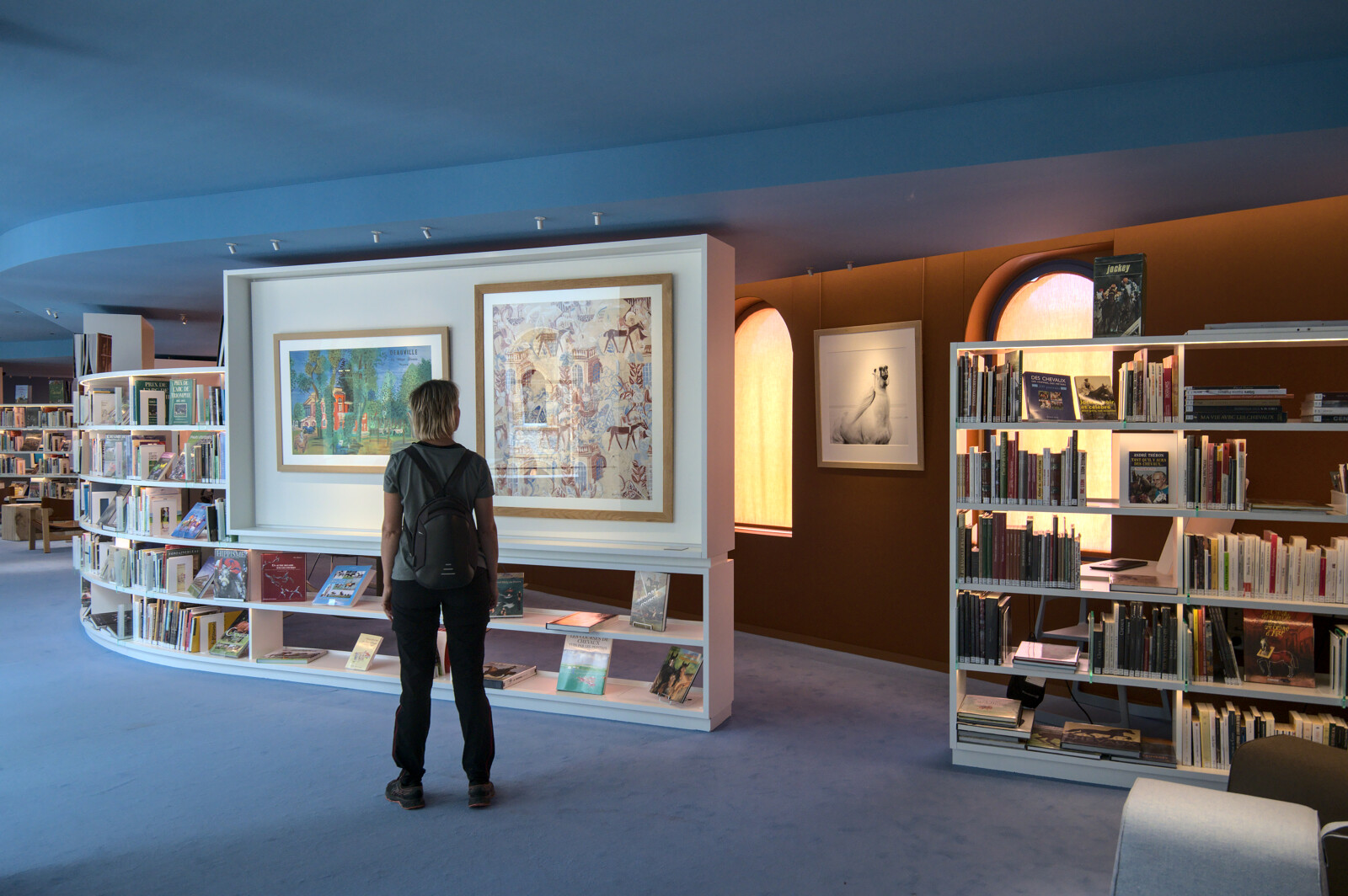 Les Franciscaines is the new cultural address in Deauville, along the Côte Fleurie, a must for visitors to discover. Built in the 19th century, once serving as an orphanage for sailors' daughters, it has been entirely renovated. Reopened in 2021, it now unites two extremely fine Impressionist collections under the one roof. Designed as a place where a whole range of art forms can be brought together, mixed up and interlinked, the spaces inside have been deliberately conceived so that visitors can navigate easily between the works, creating their own personal experience on the way round.
The town of Deauville's own collections, enriched by a bequest from André Hambourg in 2011, plus over 800 acquisitions, have been added to by an exceptional fund of 185 works – the collection "Peindre en Normandie". This last includes many canvases depicting Normandy's beaches, villages and traditional hedge-divided countryside by the likes of Gustave Courbet (Marine, gros temps), Eugène Boudin (Vue du bassin de Trouville) and Auguste Renoir (Coucher de soleil). Less famous artists from Normandy, but whose works reflect the region's exceptional light just as well, are also represented in this collection, such as Louis-Alexandre Dubourg (La Jetée à Villerville-sur-Mer), Albert Lebourg (Le port de Dieppe) and Adolphe-Félix Cals (Saint-Valéry-en-Caux).
Given the way the works are displayed, a visit here offers you the opportunity to contemplate up close pieces that will incite you to go exploring the Côte Fleurie, and in particular the resorts of Honfleur, Deauville and Trouville, so dear to the Impressionists thanks to their ever-shifting light and the colourful seaside activities that took place there.
Alongside its permanent and temporary exhibition spaces, Les Franciscaines boasts innovative cultural facilities, including an auditorium-cum-hall for hosting shows and conferences, workshop spaces for young and old, and areas dedicated to reading and research. In addition, the many activities put on to appeal to the widest possible public reflect the venue's declared aim "to put the imagination to work"!
Practical informations
Les Franciscaines
145b avenue de la République14800 Deauville
Tel. :+33 (0)2 61 52 29 20
lesfranciscaines.fr
Practical informations
Les Franciscaines
145b avenue de la République14800 Deauville
Tel. :+33 (0)2 61 52 29 20
lesfranciscaines.fr