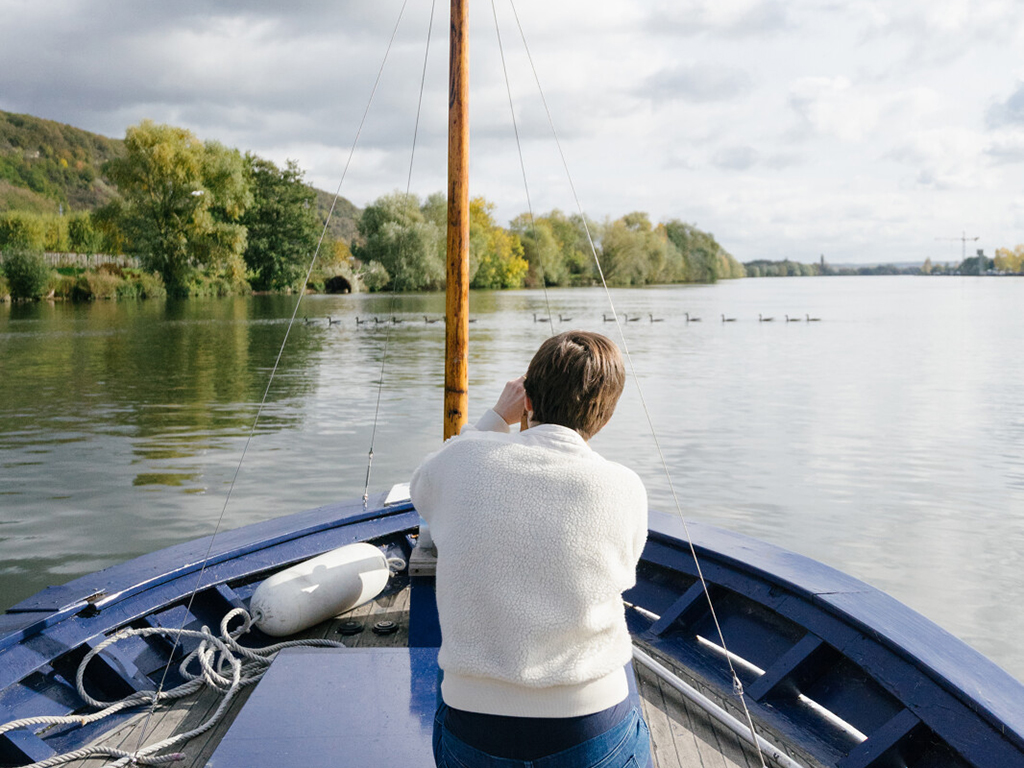 The association Le Cercle du Bateau Atelier de Vernon, run by a group of enthusiasts, set itself the task of bringing back to life the type of bateau atelier (or boat-cum-studio) used by Claude Monet, among other artists, in the late 19th century. It puts on workshops for young and old alike on themes as diverse as art, nature and biodiversity, or then restoring boats and learning to pilot riverboats.
Among the many subjects covered, the workshop "L'impressionnisme et l'eau" leads participants to explore the Seine's branches as painted by Claude Monet and his fellow artists. From his home in Giverny, on the other bank of the river, the leading light of the Impressionist movement did indeed make use of a boat to go and paint as close as possible to the Seine's waters, greatly inspired by their shifting atmosphere and luminescence.
Today, aboard an identical copy of the floating boat-cum-studio used by Monet, and appropriately enough named "Waterlily" (in homage to his celebrated paintings of Nymphéas , a monumental series of which is displayed in the Musée de l'Orangerie, Paris), both seasoned and amateur artists can come and try their hand at painting on the river, feeling the great master's inspiration, taking in landscapes seen from the Seine around the islands set beside the town of Vernon.
Coming via Vernon on an Impressionist break, do make it a top priority to visit the place's lovely museum, located in a former grand townhouse that has been recently renovated. Most fittingly, it displays a tondo (a circular painting) of Nymphéas, a personal gift from Monet's son.
From Vernon, it's quite possible to reach Giverny by bike, making the most of one of the ways proposed by the Seine à Vélo cycle route. Once there, as well as visiting the great master's house and gardens, this whole village so marked by artists incites you to enjoy a fine walk along its flowered-packed lanes. In addition, don't miss the Musée des Impressionnismes Giverny.
Practical informations
Cercle du Bateau Atelier
27200 Vernonbateauatelier.frDifferent types of workshops are possible
Practical informations
Cercle du Bateau Atelier
27200 Vernonbateauatelier.frDifferent types of workshops are possible