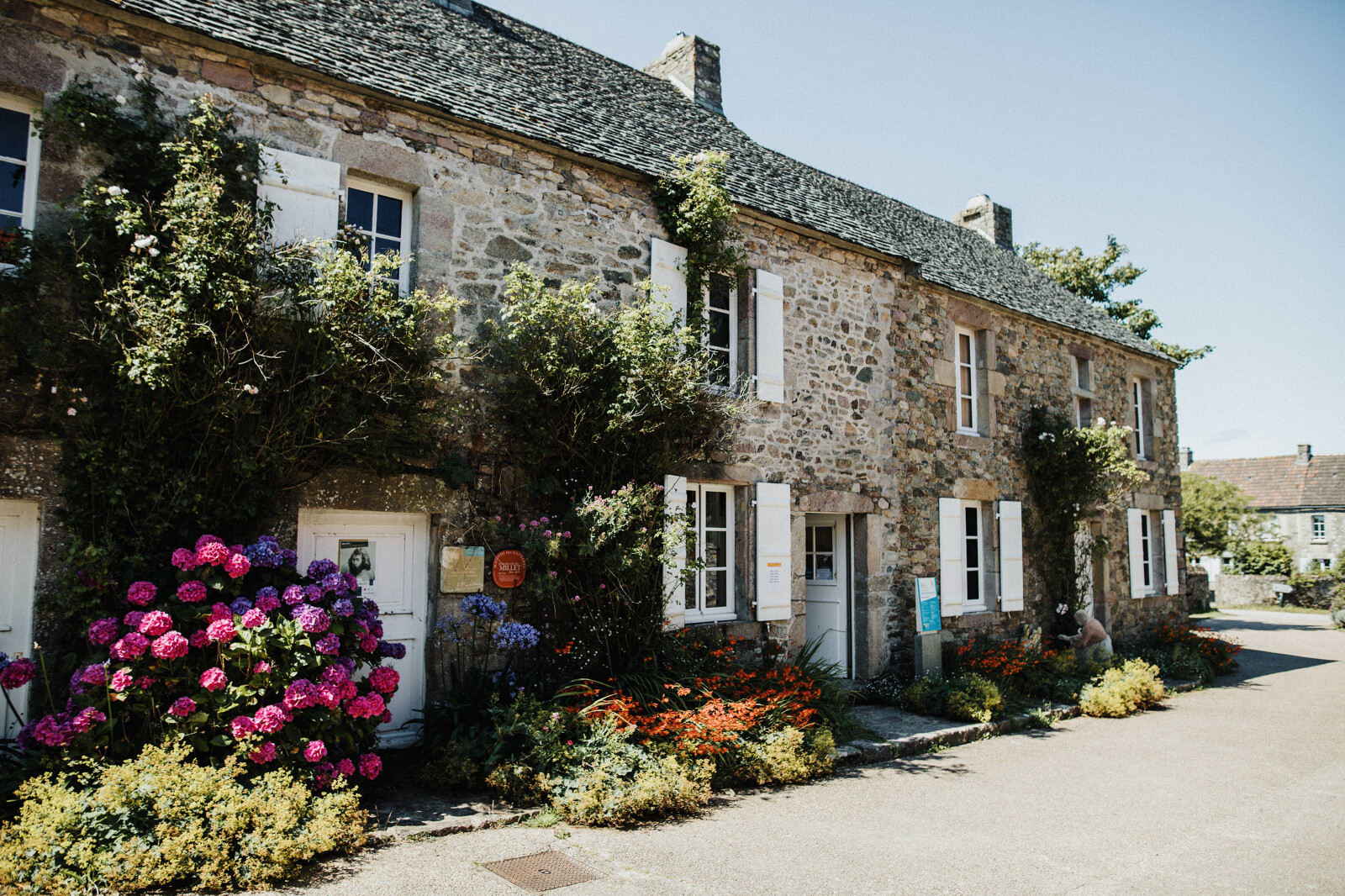 Jean-François Millet was born in 1814 in the hamlet of Gruchy in the parish of Gréville-Hague, on the north coast of Normandy's Cotentin Peninsula. Brought up in a farming family, he worked on the land as a boy. He left his birthplace at the age of 20 to train as a painter in Cherbourg. He then joined Paul Delaroche's Paris studio. In 1849, he settled in Barbizon, a village south of Paris, where he became a leading exponent of the Barbizon School, alongside Jean-Baptiste Camille Corot, Charles-François Daubigny and Théodore Rousseau. He only returned to the village of his birth on rare occasions, but his works reveal the profound influence the Cotentin had on his palette.
To understand this major artist's output, it is very much worth making the journey to the house where he was born in Gréville-Hague. It makes for a memorable visit, located in unspoilt, wild countryside by the sea. On the visitor trail through the house of his birth you can see original works, ethnographical objects and audio-visual displays dedicated to his significant artistic contributions. One section focuses on the unbelievable epic of our artist's most famous work, L'Angélus. As to the graphic arts room, it presents a dozen original drawings from the 59 Millet works owned by the département (French county) of La Manche.
Although he always worked on his paintings in a studio, not outdoors, nevertheless Jean-François Millet did execute many preparatory drawings outside. Foreshadowing this painting sur le vif favoured by the Impressionists, he would make rapid sketches and drawings on sheets of paper, in sketchbooks, on envelopes even, if to hand.
Renowned as a painter of the countryside and peasant farmers (most famously, Les glaneuses), towards the end of his life, Millet explored the depiction of variations in light, notably on his occasional return to Normandy. So, he can be said to have contributed to the beginnings of Impressionism, as can be seen in his work Église de Gréville, painted in the very village of his birth.
The Musée Thomas Henry in Cherbourg boasts the largest collection of works by Jean-François Millet of any French region, just behind the holdings of the Musée d'Orsay in Paris. The Portrait de Pauline Ono is one of the most famous pieces in the Cherbourg collection and reflects the strong bonds between the artist and the Ono family, major collectors of this master's works.
Practical informations
Maison natale de Millet
Hameau de Gruchy, Gréville Hague50440 La Hague
Tel. :+33 (0)2 33 01 81 91
manche.fr
Practical informations
Maison natale de Millet
Hameau de Gruchy, Gréville Hague50440 La Hague
Tel. :+33 (0)2 33 01 81 91
manche.fr