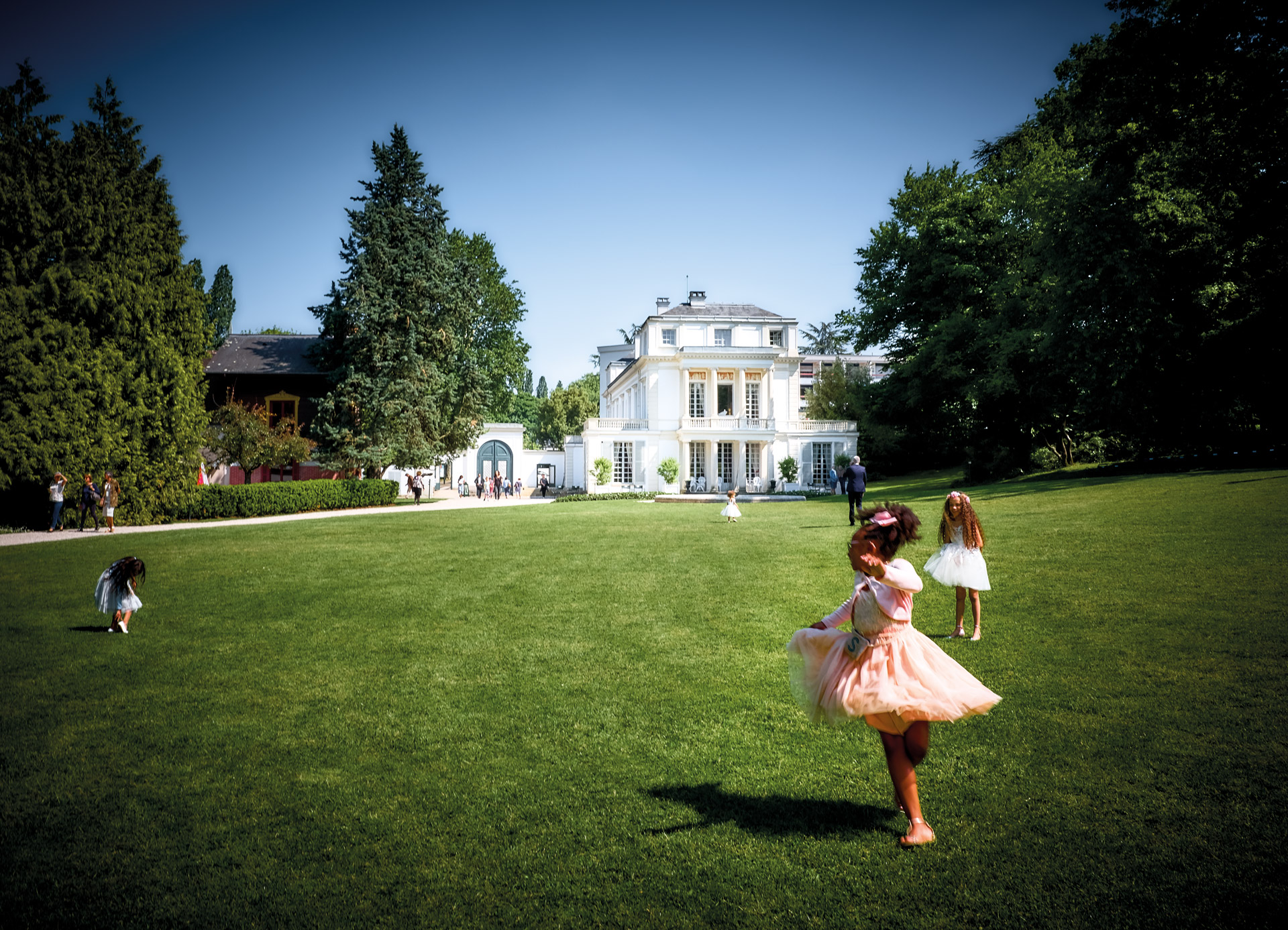 From 1860 to 1879, this fine building and the magnificent grounds surrounding it were the holiday property of the Caillebotte family. Gustave Caillebotte painted more than 80 pictures there. These paintings feature the house, the garden, the vegetable garden, the river where the painter and his brothers enjoyed their shared passion for nautical activities, and scenes from daily life with his family and friends. Simple pleasures which can still be experienced today on the property, which is perfectly preserved and open to the public, including picnics in the grounds or boat trips on the river, etc.
The house, which is remarkably well preserved including the painter's bedroom and his original furniture, provides an incredible glimpse of the past. This painting forms part of a private collection.
The Caillebotte estate offers a wealth of great sensations. People love spending time in the grounds and I was very pleased to see them so relaxed. And it was a surprise to see this white building featured in the picture standing there before me, unchanged for the last 130 years. It seemed to me that everything has remained intact on the property and that is simply amazing.
Yasuhiro Ogawa