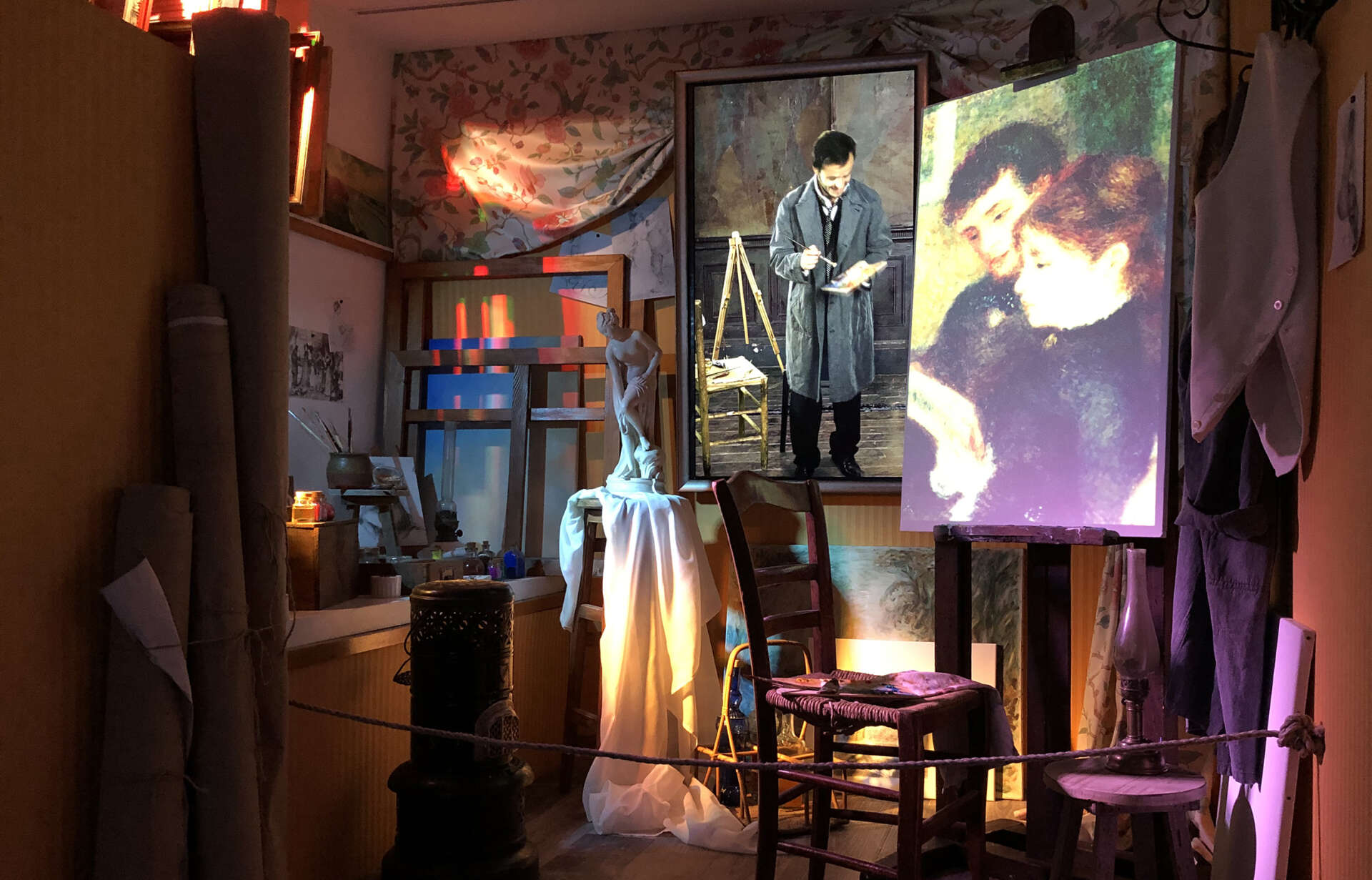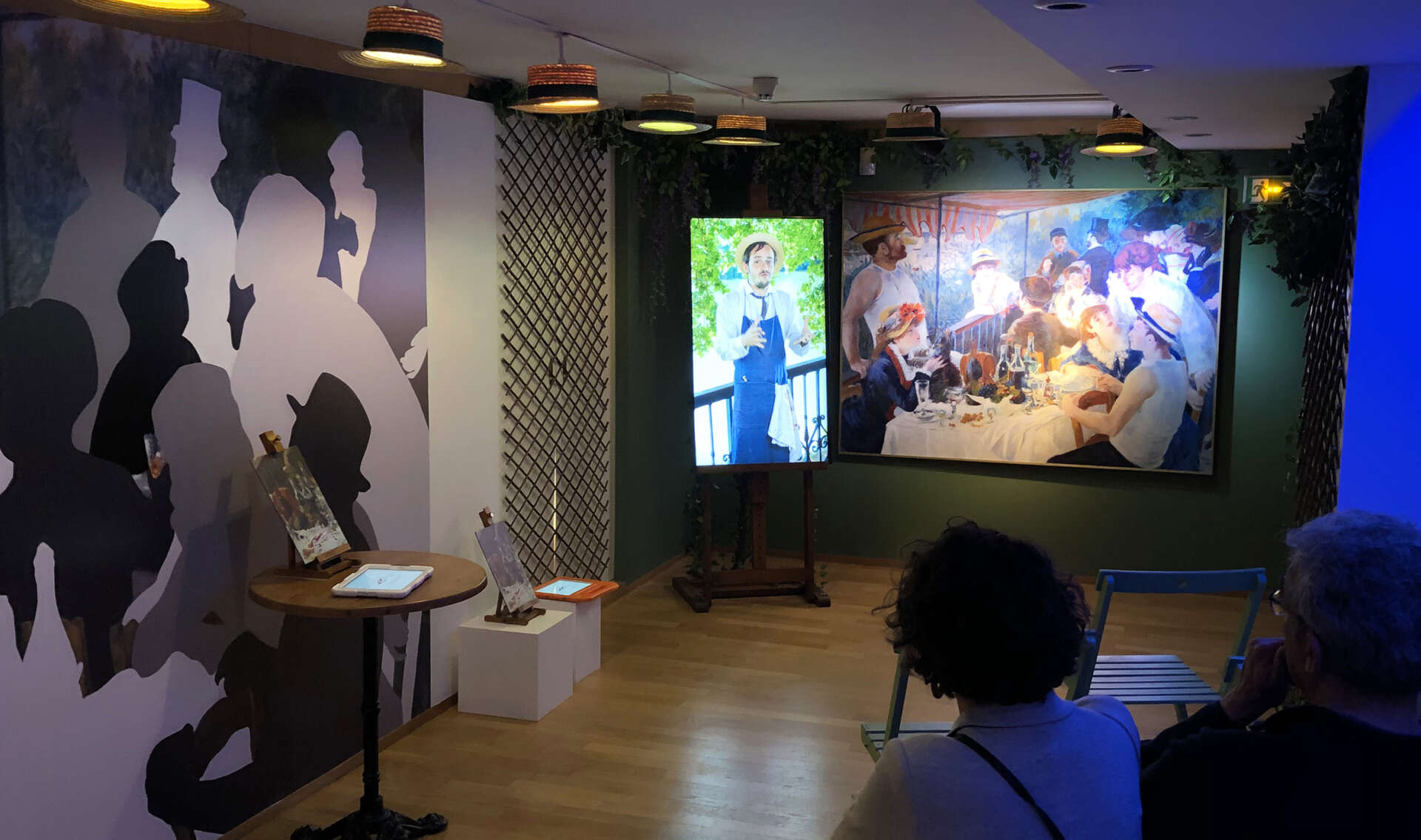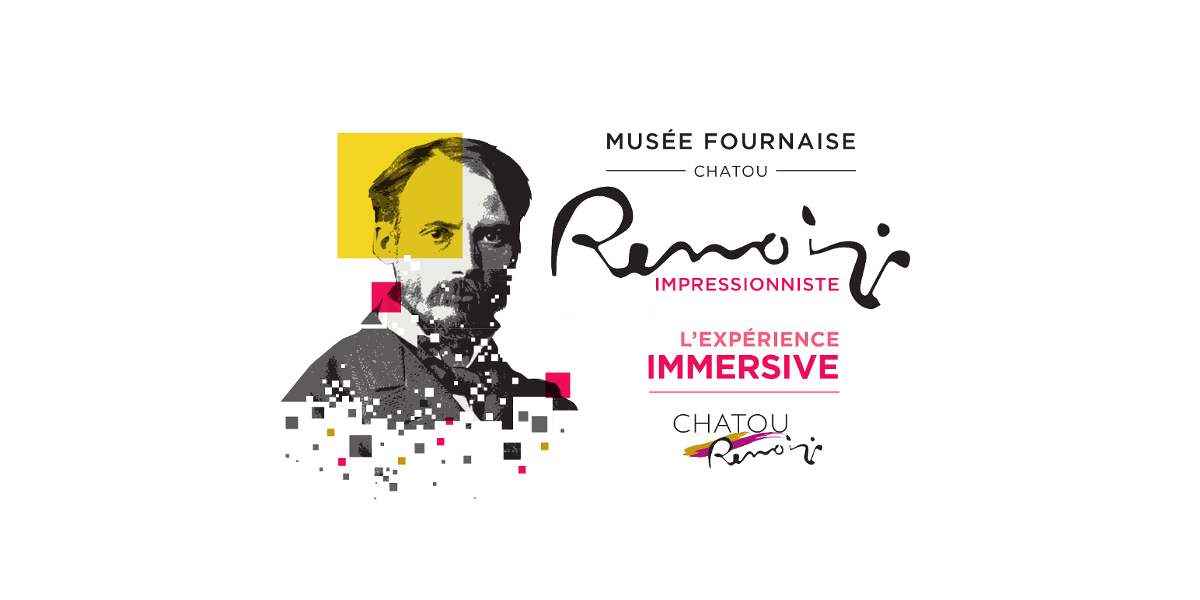 The Musée Fournaise explores the Impressionist times spent by Auguste Renoir along the banks of the Seine in Chatou, "the prettiest place in the outskirts of Paris", as he put it. Thanks to the use of new technology and immersive museum presentations, a visit here now allows visitors to enjoy an adventure back in time to the 19th century.
Auguste Renoir himself appears as a hologram to serve as your guide, recounting the course of his artistic career, revealing some of the secrets of how he worked in his studio and helping you get to the heart of his work. In relaxed manner, he evokes his vision of painting, the harsh criticisms made by contemporaries, his loves, those dear to him… plus the fruitful inspiration he drew from the banks of the Seine.
While many were scandalised by the way such painters were liberating themselves from academic strictures, certain art collectors, including Paul Durand-Ruel, and other people keen on Renoir's Impressionist art gave him all-important support, buying works from him. Alphonse Fournaise counted among the very first. For 200 francs, he commissioned a portrait of his daughter and one of himself. Over a period of more than ten years, the artist often stayed with the Fournaise family or around Chatou, painting some 30 canvases in the area.
The exhibition offers the chance to learn more about Auguste Renoir's most famous painting, Le Déjeuner des canotiers (The Boating Party Luncheon). This canvas, painted on the balcony of the Restaurant Fournaise, was the result of much research. The artist felt that in accomplishing this piece, he had "reached the limits of Impressionism". Such a great admirer of Italian Renaissance artists, he dreamt, through this work, of creating a link between Raphael, Veronese and the modern way of life of his own century. To round off your experience, a virtual reality headset allows you to travel back in time and feel like you're strolling around the Hameau Fournaise amidst figures who appear in the famed painting!
In more traditional fashion, dotted along the tour, you can view a few pieces from the rich collection of paintings and archives focusing on the history of the Maison Fournaise and that golden age along the banks of the Seine, including Danse à Bougival, an original engraving by Auguste Renoir, a variation on the renowned painting of the same name now kept at the Boston Museum of Fine Arts.