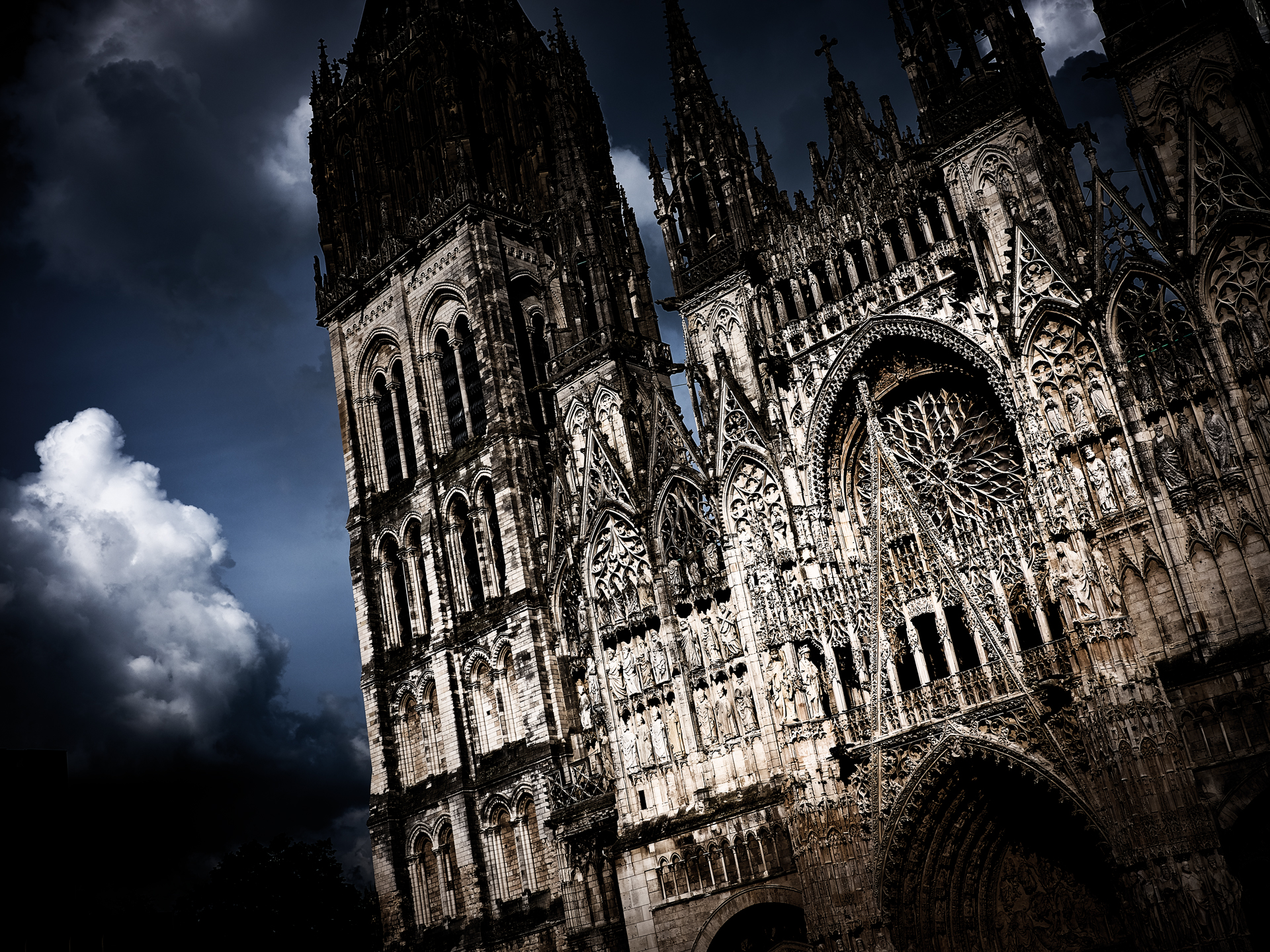 Nestling on a loop in the river Seine, Rouen was a source of fascination for the Impressionists, including Claude Monet. Over two seasons, he painted the cathedral, a genuine masterpiece of Gothic stone lacework. Obsessed by this building and its different atmospheres, he painted up to 14 pictures at the same time, capturing the infinite variations in the light.
The result of this incredible output was his famous "cathedrals" series. In this version, Monet enhances the veil cast by the Normandy fog across the façade.
Spending a few minutes in the cathedral square allows you to experience the artist's sensations today, while a stroll through the town's narrow streets following in the footsteps of Sisley or Pissarro completes the Impressionist experience.
This painting is exhibited at the Musée des Beaux-Arts in Rouen.
The magnificent huge cathedral stood there before me. I was fortunate enough to be able to admire the scene from the 1st floor of the tourist office, at the same spot where Monet had his studio. Arriving around 2 in the afternoon, I stayed until 8 in the evening watching the colours slowly changing on the cathedral's façade, just as Monet did 120 years ago. It was an absolutely timeless experience. I now know what Monet was seeking to achieve with his series of works: more than simply portraying the cathedral he wanted to capture this timeless feeling.

Yasuhiro Ogawa