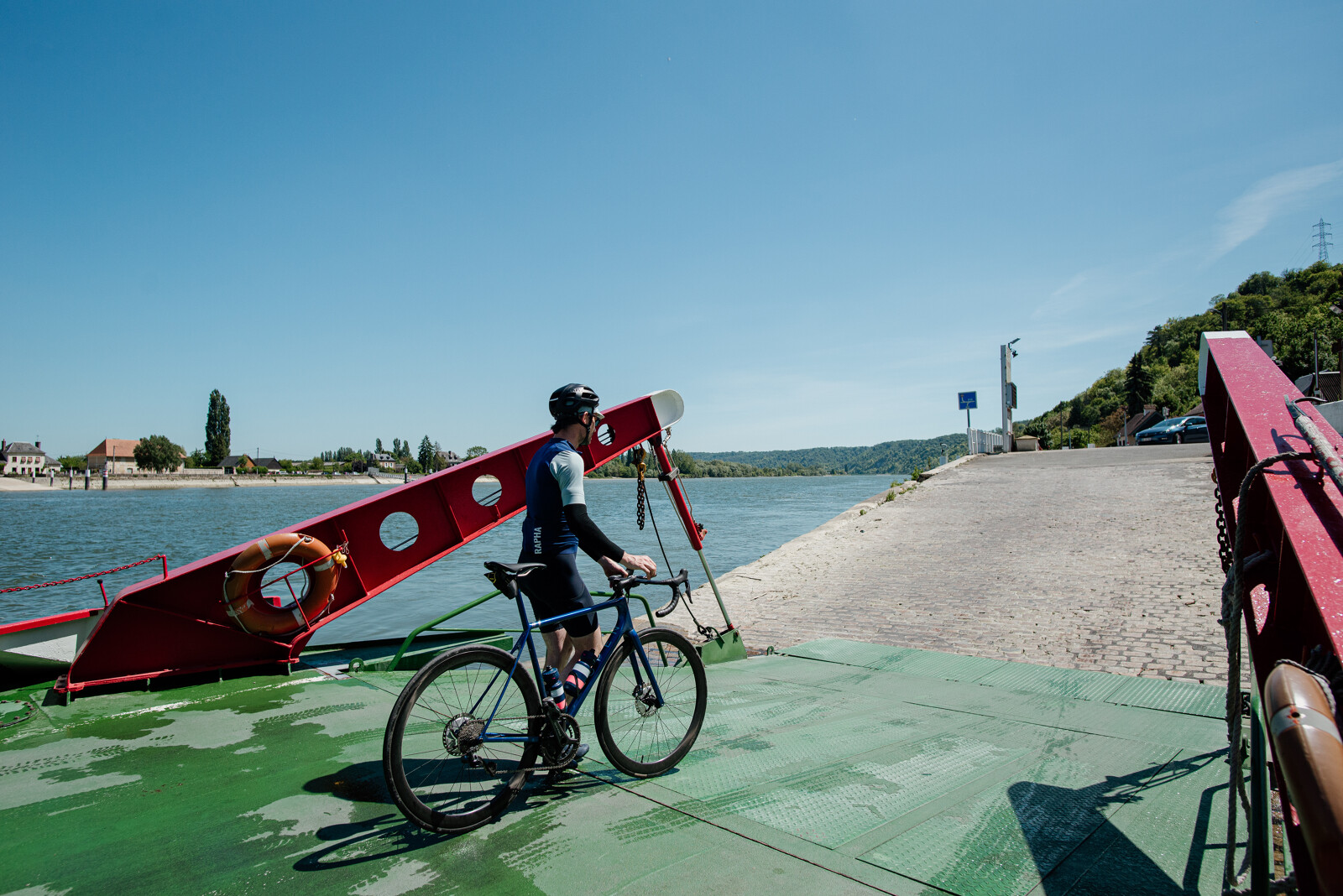 From Paris to the sea, the Seine à Vélo cycle route offers cyclists a way to cross Rouen and follow the Seine's meanders by bike. Two circuits start from (and end at) the village of La Bouille, a much-loved place where artists stayed and found inspiration in the late 19th century.
From Rouen to La Bouille
Once you've visited Normandy's capital and its Musée des Beaux-Arts and seen, as the cliché goes, the city's 100 steeples, including that of the famed cathedral that so inspired Claude Monet, the cycle route leads you out of town along the Seine's banks. Recently laid out for pedestrians as well as cyclists, the track along the quays offers extraordinary views over Rouen's industrial port, which gradually gives way to villages full of timber-frame homes, providing iconic images of typical Normandy architecture.
After crossing part of the peaceful Parc Naturel Régional des Boucles de la Seine Normande, the little ferry, or bac, at Sahurs allows you to cross the river for free to La Bouille, a village on the opposite bank depicted by many artists, including Turner, Sisley and Pissarro.
Please note: this stretch of the route is accessible to all, families with children included!
Discover the stretch of the route from Rouen to La Bouille on the website of La Seine à Vélo
From La Bouille to Jumièges
From La Bouille, the Seine à Vélo cycle route continues leading you along the Vallée de la Seine Normande and its Route des fruits. Apple-, pear-, plum- and cherry-trees line the roads you follow through the heart of the Parc Naturel Régional des Boucles de la Seine Normande. You might enjoy a stop at a local producer's or in a restaurant, especially as this stretch is slightly more testing.
Finally, the little ferry at Yville-sur-Seine enables you to reach, for free once again, the village of Jumièges, dominated by its famed Benedictine abbey, which Victor Hugo described as ''the most beautiful ruin in France''.
Please note: this stretch is only suitable for seasoned cyclists.
Discover the stretch of the route from La Bouille to Jumièges on the website of La Seine à Vélo
Practical informations
The Seine à Vélo cycle route around Rouen
Espl. Marcel Duchamp76000 Rouen

Tel. :+33 (0)1 23 45 67 89

laseineavelo.comEntrance is free to the permanent collections
Practical informations
The Seine à Vélo cycle route around Rouen
Espl. Marcel Duchamp76000 Rouen

Tel. :+33 (0)1 23 45 67 89

laseineavelo.comEntrance is free to the permanent collections