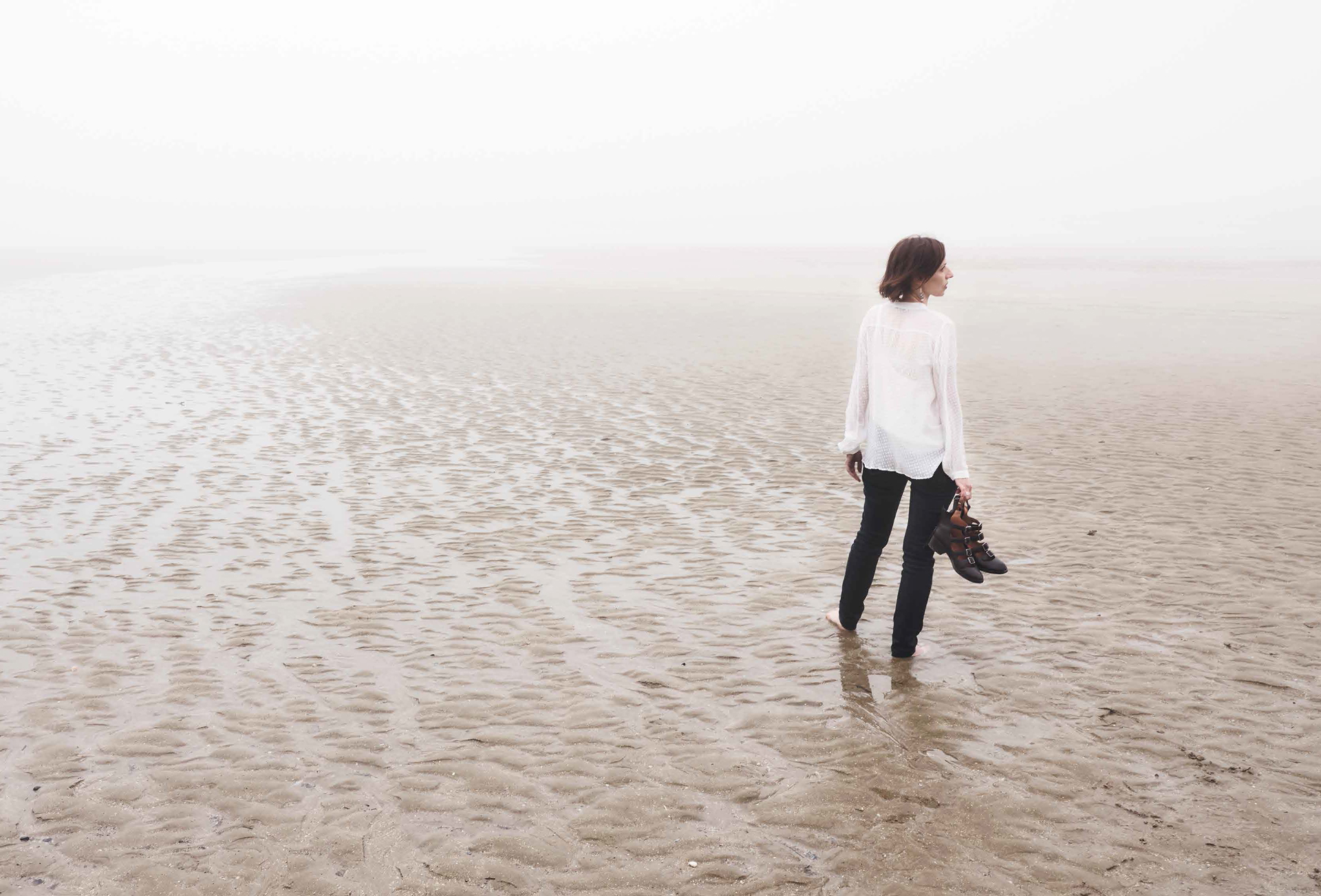 Deauville and Trouville became extremely popular in the second half of the 19th century. The huge, fine sandy beaches, the introduction of the Paris-Deauville rail service and the growth of the casinos and water sports all contributed to making this a popular destination for high society.
Monet's mentor Boudin invented in Trouville the concept of "beach scenes", small pictures featuring attractive women in crinoline dresses. In this painting, the characters blend into the surrounding maritime landscape. Nicknamed the "King of the skies", here Eugène Boudin perfectly captures the delicacy of Normandy's scattered light.
Today, everyone can admire the changes in light and the shifting clouds, and experience the atmosphere the artists would have felt at the time on these long beaches dotted with parasols.
This painting can be viewed at the MuMa, the Musée d'Art Moderne André Malraux, in Le Havre.
Trouville's beach was covered with a thick fog. Everything was white. Even if these weren't ideal conditions for a walk, this rather unusual light was ideal to capture the world of Boudin, the "King of the skies". I took this photo imagining the countless coastal landscapes with fabulous skies painted by Boudin.
Yasuhiro Ogawa