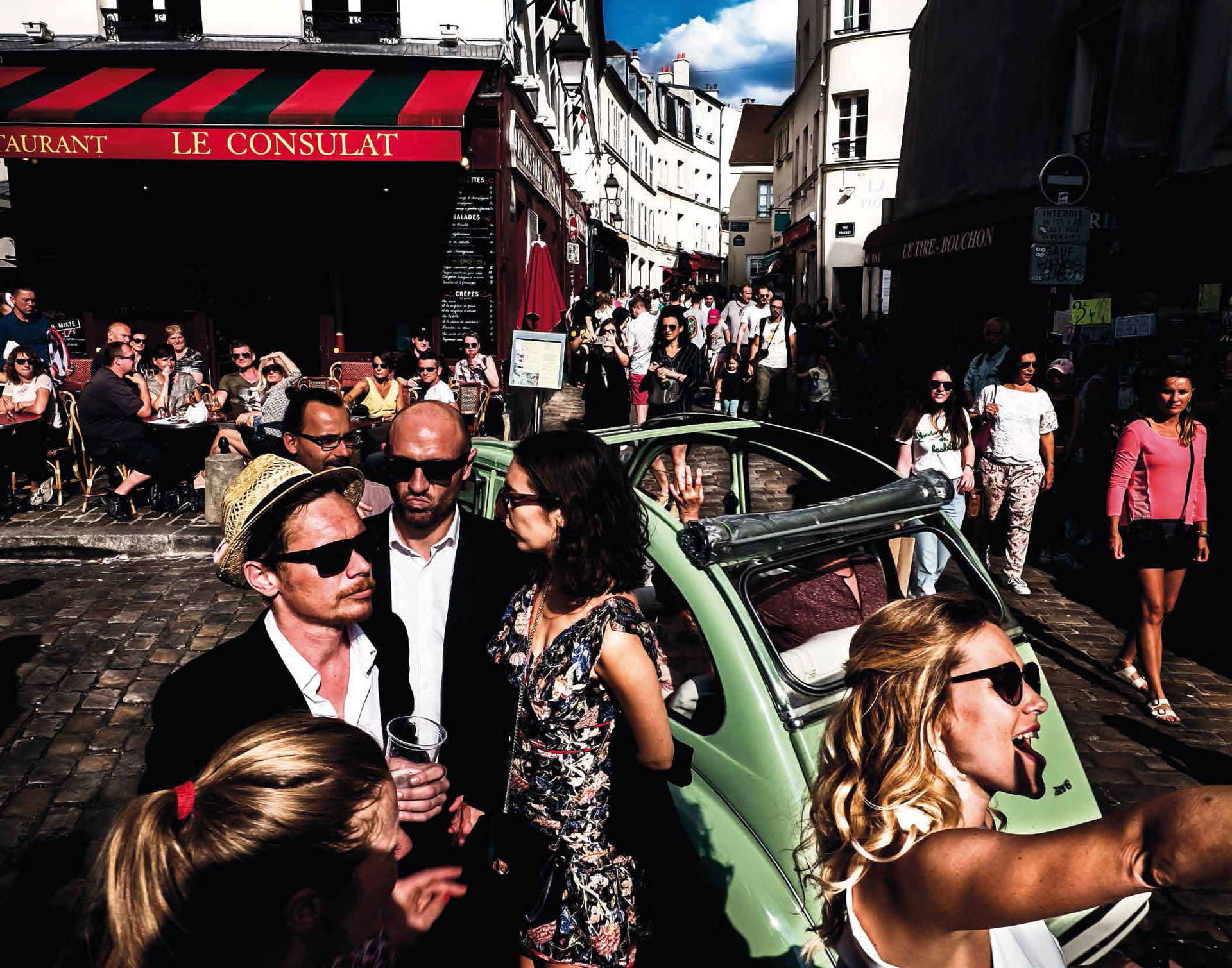 As Paris was being transformed by the work initiated by Napoleon III, artists flocked to Montmartre, where the rents were lower; Renoir moved there in 1876 and captured the lively artistic atmosphere which reigned in the village. The streets echoed to the sound of the cabarets, concert-cafés and guinguettes which thrived there at the time, including the famous dances at the Moulin de la Galette where the painter spent his afternoons.
In this masterpiece, Renoir superbly captures the joyous atmosphere of this popular establishment. A festive atmosphere which can still be found in Montmartre today with its lively narrow streets and its many bars, restaurants and terraces.
This painting is on display at the Musée d'Orsay in Paris.
You'll always find a festive atmosphere in Montmartre's narrow streets, especially at weekends. Hundreds of people flock here to enjoy its unique spirit. It can be fascinating and amusing to watch them strolling and enjoying a beer on the terraces. If you're lucky, you may come across a wedding party… I had the good fortune to do so! I took this photo because I was very moved to see the happy faces of these people and I wanted to share this sensation with someone. It really is a nice spot to visit.
Yasuhiro Ogawa